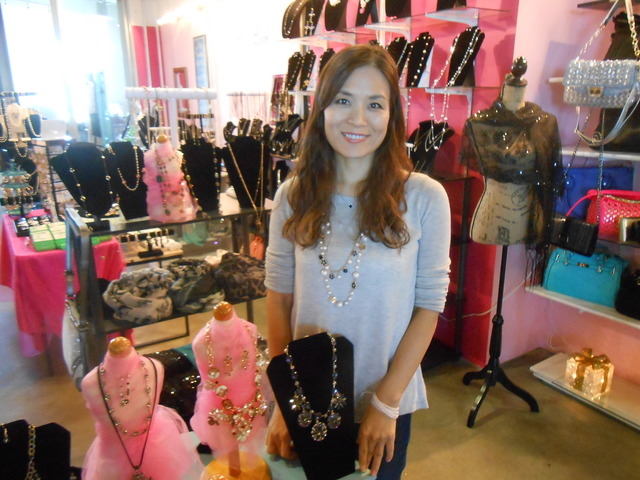 Updates have been made at the Market LV at Tivoli Village. A handful of new tenants have moved in, and a major update was made to the main entrance to the market to further the industrial chic look.
One of the Market LV's former tenants, Cupkates by Kate, has moved to a more spacious location next to Shaggy Chic in the main part of Tivoli Village, 440 S. Rampart Blvd., to better serve its clientele.
"Before, (the Market LV) was nondescript. You didn't even know we were up here," said Arlene Bordinhao, owner of B Sweet Candy Boutique, one of the first shops patrons encounter at the 23,000-square-foot market space.
Bordinhao said the changes almost immediately led to increased sales for shops such as hers. New signage and the opening of the stairwell for easier access have both served to invite foot traffic, she said.
"Especially on the weekends, people are coming up and saying, 'We didn't know you guys were up here,' " Bordinhao said.
The center spent $2 million to update the entrance with raw wood accents and an oversized chalkboard wall where retailers can alert shoppers to their latest specials. New signage and video displays also help promote the shops. Neon green walls catch shoppers' attention, and neon footprints lead to the entryways.
The main entrance of the Market LV, located by Kidville, saw the lobby redecorated. A portion of the marble flooring was removed to tone down the office building feel, and a repeat of the rustic wooden accents was added.
Likewise, the elevators have been revamped with full-wall signage so riders learn of the Market LV with every elevator trip. The updating took about a month to complete.
Frank Pankrantz, president of EHB Cos., the developer of Tivoli Village, said the Market LV is "very important to our overall retail and food and beverage operations mix. … It's a mini shopping center within a shopping center environment. It's very cool. We found the concept over in Orange County, one you see expanding into other markets. It gives startup retailers, who sometimes are not well capitalized, the opportunity to get into business and fulfill their dream of opening a retail store."
The Market LV recently added Sassy The Boutique, Good Luck Accessories and The Lash Bar.
Good Luck Accessories has a variety of necklaces, bracelets, earrings and rings. Owner Grace Kim named her 257-square-foot shop with one of her items in mind, a genuine four-leaf clover encased in a pendant necklace.
Kim said the atmosphere at the Market LV is "relaxed, so we can focus on the customer service."
Pankrantz called the market an "incubator for success" and said retailers could expand into the Tivoli Village sites once they outgrew the space.
For more information on the Market LV, visit tivolivillagelv.com/marketlv.
Contact Summerlin Area View reporter Jan Hogan at jhogan@viewnews.com or 702-387-2949.