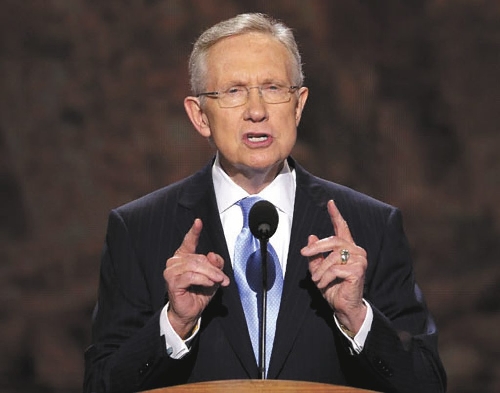 You'll remember last Friday I urged readers to keep any eye on the Sen. Robert Menendez story. It's becoming an embarrassment for Democrats.
Well, it's a new week and looky, looky at who has materialized into the story — none other than Mr. Amoral himself, Nevada's Sen. Harry Reid.
Sen. Reid says Sen. Menendez is a friend and an all-round good U.S. senator. As for the allegations that his "good friend" has had sex with underage girls in the Dominican Republic and tried to cover things up by reimbursing private jet fare to one of his donors, Reid says "I'm not going to say anymore."
It reminds me of that car commercial unveiled yesterday during the Super Bowl in which the devilish Willem Dafoe poofs out of the commercial when he can't convince a guy to see things his way.
I am pretty sure this is how Sen. Harry Reid exits all interviews that don't go his way. But I don't know … you be the judge. Is this an excellent Reid impersonation, or not.