Mom promotes gun safety after teen daughter's death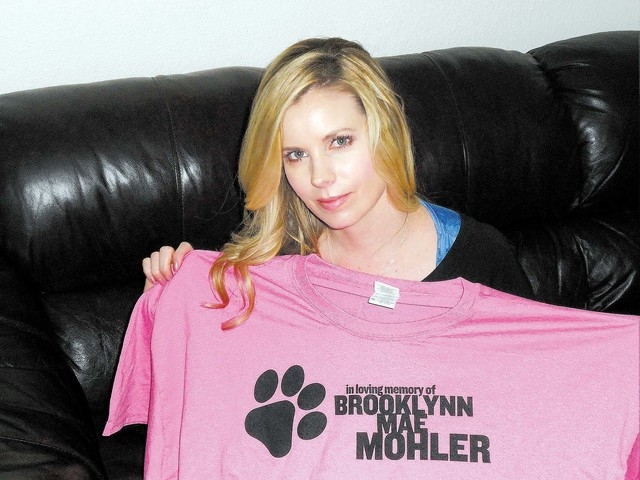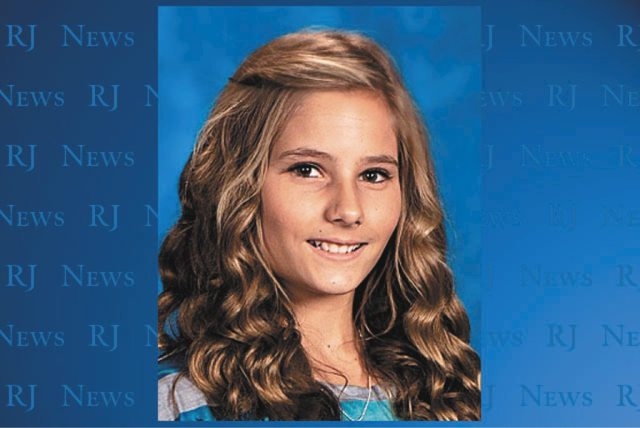 Henderson resident Darchel Mohler, 38, never thought she would be called by a producer of the ABC news show "20/20." The representative asked and was granted permission to use photos of her daughter in episodes of the program "Young Guns: a Diane Sawyer Special."
Even in her worst nightmares, this wasn't the kind of notoriety the hardworking surgical technologist and mother of three could have envisioned. On June 4, 2013, the Mohler family was shattered by a bullet that killed their 13-year-old daughter, Brooklynn. No adults were present at a friend's house after school that day. Brooklynn's father was on his way to pick her up when Brooklynn's 13- year-old friend who lived there found a loaded Glock handgun in the kitchen and accidentally ended a life full of promise.
"We are obliterated," said Mohler. "Every second, every minute, every day is different" now for her family — husband Jake; son Levi, 17; and daughter Madisson, 10. Brooklynn had one more day left in the seventh grade at Schofield Middle School, 8625 Spencer St., when she was killed. She was excited about summer vacation and looking forward to future adventures that centered on gymnastics, running marathons, playing the violin and helping stray animals.
"She would put everything aside for everyone else," said her mother.
No charges were filed against the gun owner or the shooter. In a recent interview, Clark County District Attorney Steve Wolfson was asked if a kitchen cabinet is considered a secure location for a loaded gun when children know of its existence.
"What we have to distinguish between from the get-go: Is it criminal liability or is it civil liability?" he said. "My job as the district attorney is to determine criminal liability, not civil liability." He went on to explain that "we analyze this on a case-by-case basis, and we determined that we could not prove beyond a reasonable doubt the crime on the part of the child or the homeowner."
Fourteen states have laws that can criminally prosecute someone for the negligent storage of a gun. Nevada is considered among 13 other states that have child access prevention laws that impose a weaker standard for criminal liability.
"My husband and I are gun owners, but we're responsible gun owners," said Mohler. "I believe in our Second Amendment. I don't understand why it has to be one or the other. We have to be responsible in our vehicle; we have to be responsible for a vicious dog. Those things, if we are not responsible there are legal repercussions for that, and in this situation there are none at all."
According to the Children's Defense Fund, Protect Children, Not Guns, 2013 report: A child or teen dies or is injured from guns every 30 minutes and that 18,270 children and teens died or were injured from guns in 2010. Fifty children and teens died or were injured every day. One-third of all households with children younger than 18 have a gun, and more than 40 percent of gun-owning households with children store their guns unlocked. Twenty-two percent of children with gun-owning parents handled guns in their homes without their parents' knowledge.
Faced with the loss of her daughter, Mohler has chosen to take on the polarizing task of educating people about gun safety awareness. "We can make one or two decisions," she said. "We can decide to fall apart and let everything go or you can try to make something positive out of a horrible negative."
Mohler now knows how important it is for parents to ask other parents if they have a loaded, unsecured gun in their home before allowing visits and sleepovers. "I never thought to ask, 'Do you have a loaded gun that (the children) can access, that they know about?' " she said. In the 17 years she has been a parent, she has never been asked that question.
Local grief specialist Erin Breen, founder of the Family Group Center, a no-fee peer support group at 3663 E. Sunset Road, said, "There is this phenomenon with an awful lot of parents who have lost children, this need to see no other parent be in their position." Breen is no stranger to the many ways people can lose a loved one. She has been the director of UNLV's Safe Community Partnership program for 18 years and is featured repeatedly in the local media when there is a pedestrian fatality. It has been her experience over the years that "using Darchel as an example, people don't realize that people that you don't even know care about you as a human being," she said.
Friends, family and strangers have shown their support for the Mohler family since the tragedy. Because of Brooklynn's love of stray animals, more than 250 people ran in her honor of the Nevada Society for the Prevention of Cruelty to Animals' Run Through the Hills event at Dragon Ridge Country Club, 1400 Foothills Village Drive, on Nov. 9, 2013. They wore T-shirts in her favorite color combination of pink and black with one of her motivational sayings emblazoned on them, "All things are possible for those who believe."
Brooklynn's Henderson GymCats teammates held a memorial talent showcase on Dec. 8, 2013. More than 200 attended, including Wolfson. Donations from local companies poured in for raffle items. A representative from the National Finals Rodeo heard about the event and offered a donation. The showcase is planned to be an annual event to raise money for the foundation the Mohlers established in their daughter's name.
The Brooklynn Mae Mohler Foundation has scheduled its first gun safety awareness event featuring a 1K/5K run at Sunset Park, area F, at 10 a.m. March 29, which would have been Brooklynn's 14th birthday. "Instead of watching Brooklynn blow out birthday candles, we will be running in honor of her and spreading awareness," said her mother.
For more information, visit www.justiceforbrooklynn.com, email info@justiceforbrooklynn.com or visit www.familyinstituteofnevada.org and click on support group.