More Than 20,000 Attend Summerlin Art Festival
October 1, 2010 - 11:00 pm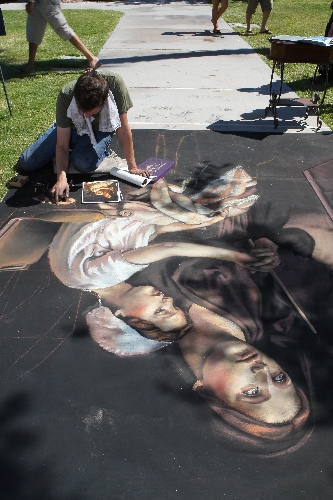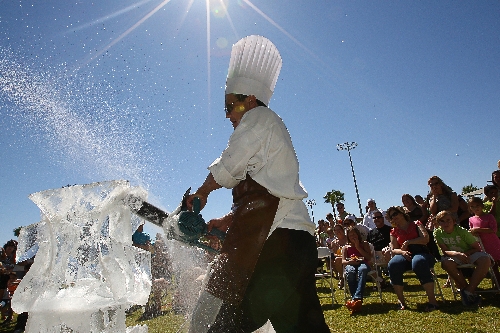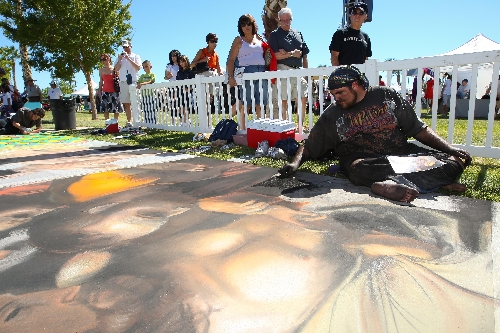 More than 20,000 valley residents attended the annual Summerlin Art Festival Sept. 25 and 26 at Summerlin Centre Community Park.
The weekend-long, outdoor event featured the works of more than 120 artists and craftsman, dozens of chalk art masterpieces and a full entertainment schedule including ice-carving demonstrations; performances by Defending the Caveman performers; dance performances by Nevada Ballet Theatre, Sergei's Dance Studio and Flash Mob; and live music by Recycled Percussion, Jeremy Cornwell Project and Nick Mattiera.
The Summerlin Art Festival is made possible through a community partnership with CBS radio, owner and operator of six Las Vegas radio stations: Mix 94.1-FM, KXNT News Radio 100.5-FM and 840-AM, KLUC 98.5-FM, X107.5-FM and KYDZ 1140-AM.
Other sponsors included Southern Nevada Heath District, Findlay Kia, Euphoria Institute of Beauty, Suncoast Hotel and Casino, USN Accelerated BSN Program, Dry Dock Boat Sales and American Heart Association. For more information on Summerlin and upcoming events in the community, visit summerlin.com.