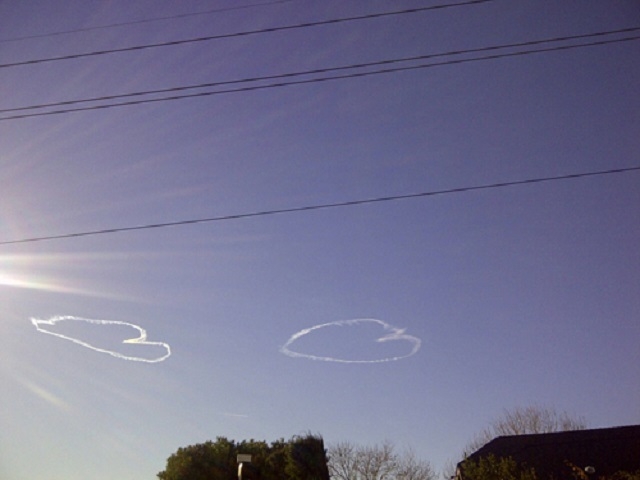 Mystery enveloped Las Vegas Thursday afternoon when people began noticing heart-shaped clouds in the sky.
Even though it was apparent it was a skywriter and not a supernatural event, people throughout the city took to Twitter, excited about the sight.
No, the clouds weren't a military formation gone wrong, or even a romantic gesture aimed at a special someone.
They were simply the result of a skywriter who got a little bored on his way back from a job.
Greg Stinis, with Skytypers, made the hearts just for fun, hoping to bring a few smiles to the valley. And by the looks of it, it worked.
See something interesting happening around the valley? Send photos to social@reviewjournal.com.
Contact Stephanie Grimes at sgrimes@reviewjournal.com. Find her on Twitter: @steph_grimes