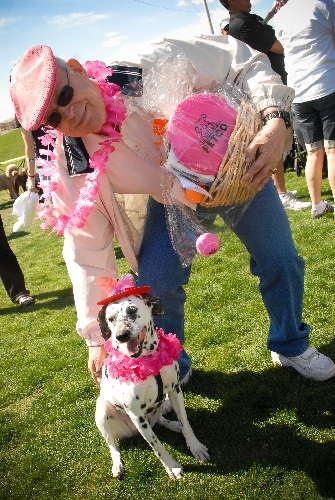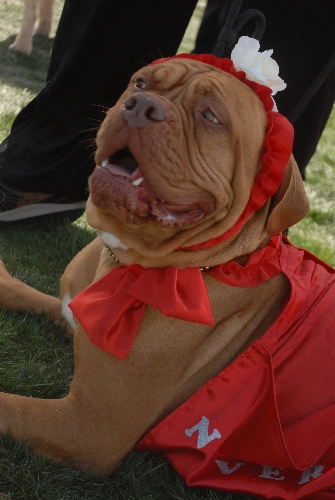 Traffic on the Las Vegas Beltway at North 5th Street between Losee Road and Aliante Parkway will be diverted for six months. Both westbound travel lanes will be redirected onto the new North 5th Street ramps to get traffic off and on the beltway. No westbound access will be provided to North Fifth Street to the south, to and from the beltway, in order to construct the North Fifth Street Bridge.
Eastbound traffic will remain diverted to the street's ramps. Construction is part of an $11.8 million project that completes the interchange at North 5th Street and is expected to be completed by fall 2011.
For more information about the closure visit clarkcountynv.gov.
Fundraiser scheduled Saturday
at Canyon Springs high school
A parent group fundraiser is set for 7 a.m. to 3 p.m. Saturday at Canyon Springs High School, 345 E. Alexander Ave., including a yard sale, car wash and bake sale. The car wash is $8 for cars and $10 for trucks.
local teen's event to benefit
rett syndrome foundation
Miss Clark County's Outstanding Teen 2011, Jayda Frazier, is scheduled to host a dinner dance fundraiser from 5 to 10 p.m. April 30 at Nevada Partners, 710 W. Lake Mead Blvd. All proceeds will benefit the International Rett Syndrome Foundation. Rett Syndrome is a rare and incurable developmental and genetic disorder that affects roughly 100,000 people in the United States.
For more information about the event or to purchase tickets, visit missgreaterlasvegas.com.
north las vegas planning commission meeting scheduled for wednesday
The North Las Vegas Planning Commission has scheduled its monthly meeting for 6 p.m. Wednesday at City Hall, 2200 Civic Center Drive. To see the agenda or to obtain more information, visit cityofnorthlasvegas.com/MeetingsAndAgendas/MeetingsAnd
Agendas.shtm#PlanningCommission.
north las vegas chamber of commerce to host community events
Realtor training is scheduled for 10 a.m. to noon Wednesday at 1849 Civic Center Drive. Information about down payment assistance programs will be provided. For more information, call 649-0998 or visit northlasvegas
chamber.com.
A problem/solution idea session for small businesses is planned for 11:30 a.m. to 1 p.m. in the conference room at the North Las Vegas Chamber of Commerce, 3365 W. Craig Road, Suite 25. The event will serve as a support group for the exchange of strategies and experiences designed to help small business owners avoid mistakes and capitalize on opportunities. RSVP by Wednesday. For more information or to register, call 642-9595.
The chamber also is hosting a homebuyer's education class from
8:30 a.m. to 4:30 p.m. at 1849 Civic Center Drive. Classes will be taught in Spanish on April 20. For more information or to register, call 649-0998.
state senate bill would lift restrictions on concealed weapons permit holders
State Sen. John Lee, D-North Las Vegas, is gaining support for a bill that would lift restrictions that prevent concealed weapons permit holders from carrying guns on Nevada's college campuses. A legislative committee approved the bill, which is backed by the National Rifle Association, March 25.
easter egg drop scheduled
for saturday at seastrand park
The second annual Easter Egg Drop is scheduled for 9 a.m. to noon Saturday at Seastrand Park, 6330 Camino Eldorado. Children 12 or younger can collect eggs in exchange for candy.
This free event also will include a helicopter egg drop, egg hunt, live music and crafts. Grace Point Church will be collecting canned goods for the City Mission of Las Vegas.
For more information, visit eggdropvegas.com. Contact Aubrey Hall at aubrey@gracepointvegas.com or call 743-5622.
kiwanis club to host third annual
kite day may 14
The North Las Vegas Kiwanis Club plans to host the third annual Kite Day May 14 at Nature Discovery Park, 2627 Nature Park Drive. For more information, call Matthew Satenstein at 461-6724.
fitness classes for kids and adults
scheduled at walnut recreation center
From 7:15 to 8:15 a.m. Monday through Friday, Body Tune-Up is set for those 16 or older who prefer a self-guided physical fitness routine but enjoy the discipline of a class. The free session focuses on cardio, strength and flexibility training. The class is ongoing and free at Walnut Recreation Center, 3075 N. Walnut Road.
From 6:15 to 7:45 p.m. today, capoeira classes are slated for those 13 or older. Capoeira is a Brazilian sport from the 1500s that combines dance, martial arts and acrobatics in an energetic environment . Students will learn the forms, instrument rhythms and code of conduct in a beginning level class on Tuesdays and Thursdays. The cost is $35.
Belly dancing classes are set from
10:15 to 11 a.m. on Saturdays beginning Saturday for those 16 or older. Cost is $18.
A tai chi class is set from 11 a.m. to noon on Mondays for those 16 or older. The class is ongoing and free. Registration is required.
A karate class is slated for those 6 or older. The class is scheduled for
6:30 to 7:30 p.m. Tuesdays and Thursdays beginning today . Cost is $37.
For more information about class schedules or prices, call 455-8402 or visit clarkcountynv.gov/parks.
Ask-A-Lawyer program open
to those facing foreclosure
The Ask-A-Lawyer program is scheduled from 9 a.m. to noon today at the Regional Justice Center, 200 Lewis Ave. Registration begins at 8 a.m. the day of the session.
Homeowners who are going through foreclosure and have elected foreclosure mediation in an effort to save their homes and have questions in preparation for their mediations can receive free legal advice at the Regional Justice Center's Self Help Civil Law Center through a program run by the Legal Aid Center of Southern Nevada.
Another event is planned for April 26.
For more details about all of the Foreclosure Mediation resources available through Legal Aid Center of Southern Nevada, visit lacsn.org or call 386-1070.
ENERGIZER BUNNY semifinalists
NEED YOUR VOTES
Angela Daffron of Henderson and Kelsey Kinsel of Las Vegas have been selected as two of 100 semifinalists in the running to become the 2011 Inductee into the Energizer Keep Going Hall of Fame. They are being recognized for their energetic commitment to making a positive impact.
It's up to America to determine the 2011 inductee. Vote for your favorite of the 10 finalists at energizer.com/halloffame.
Voting is through May 14. Each finalist vote will trigger a $1 donation from Energizer to the Cal Ripken Sr. Foundation, up to $10,000.
The 2011 inductee will receive a $10,000 cash prize, plus a $5,000 donation to his or her favorite charity.
United Way offering free tax preparation service
United Way of Southern Nevada's Earn It Keep It Save It collaboration encourages residents to beat the April tax deadline rush and use its free tax preparation services.
Those who earned less than $49,000 in 2010 can access the 30 Volunteer Income Tax Assistance sites across the Las Vegas Valley through Monday . IRS-certified volunteers and community partners will be on site to assist with free tax preparation. For locations and hours, dial 2-1-1 or visit uwsn.org.
Nevada Cancer Institute offers smoking cessation courses
The Nevada Cancer Institute is offering A Smoke-Free Life, a free six-week tobacco cessation course for companies looking to reduce health care costs.
A Smoke-Free Life realistically addresses the challenges of ending tobacco use. A certified tobacco treatment specialist will help employees quit successfully by creating a quit plan, providing information on nicotine replacement therapy and helping participants develop the coping skills to stay smoke-free. The program will be offered through March 2012.
Smoking is the leading cause of preventable death in the United States, killing approximately 1,200 people every day, which is more than alcohol, AIDS, motor vehicle crashes, illegal drugs, murders and suicides combined. Each year, Nevada spends $565 million in health care costs that are directly related to smoking. Only 22 percent of Nevadans currently smoke, according to Dr. John Ruckdeschel, director and CEO of NVCI.
Companies interested in offering the course can call 822-5299 or email jquade@nvcancer.org.
VOLUNTEERS NEEDED TO provide transportation for CANCER PATIENTS
The American Cancer Society's Road to Recovery program is seeking volunteers to provide transportation to cancer patients to and from medical appointments.
Rides are provided by volunteer drivers who donate their time and the use of their personal vehicle. Rides are offered to cancer patients who have no means of transportation and/or who are too ill to drive themselves. Many patients need daily or weekly treatment over the course of several months. The program is in dire need of drivers in the southwest and northeast parts of the Las Vegas Valley.
Volunteers must complete an application and attend a training/orientation, and all volunteers are screened.
Volunteers must have the following:
n A current, valid driver's license issued by the state in which they will perform their volunteer driving duties or in the state where they reside
n A good driving record, which will be checked by the DMV
n Access to a safe and reliable vehicle
n Maintain sufficient limits of automobile liability insurance for their personal vehicle
n Must be in good health
n Must complete the volunteer driver's application and attend a training/orientation
For information, call 866-500-3272 or visit www.cancer.org.