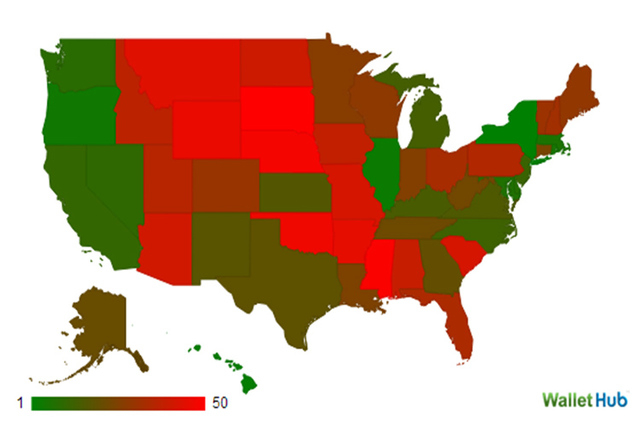 With school out and more teens hitting the road throughout the day, it might be helpful to know just how dangerous Nevada roads are.
Good news: Despite a common assumption that Nevada is an unfit environment for any drivers, a recent Wallet Hub study shows that the Silver State is actually safest state in the nation for beginning motorists.
"We compared the driving conditions for teens in the 50 U.S. states based on 16 key metrics," the report says. "The data is broken down into categories that examine the safety conditions, economic environment and driving laws of each state."
Here are Nevada's current rankings among the U.S.:
Teen Driving Conditions in Nevada (1=best)
18th – Teen Driver Fatalities per Licensed Teen Drivers
34th – Number of Teen "Under the Influence" Traffic Violations per Licensed Teen Drivers
12th – Impaired Driving Laws
1st – Distracted-Driving/Texting-While-Driving Laws
29th – Premium Increase after Adding a Teen Driver to Your Auto Insurance
10th – Teen Drivers as a Percent of Total Drivers
9th – Percent of Teen Population with Driver's Licenses
6th – Quality of Roads
32nd – Average Cost of Car Repairs
Hey, it's safer here than in South Dakota, guys.
Contact Ashley Casper at acasper@reviewjournal.com. Find her on Twitter: @TheCasperA