Nevada Democratic leaders slam Donald Trump over comments about judge's heritage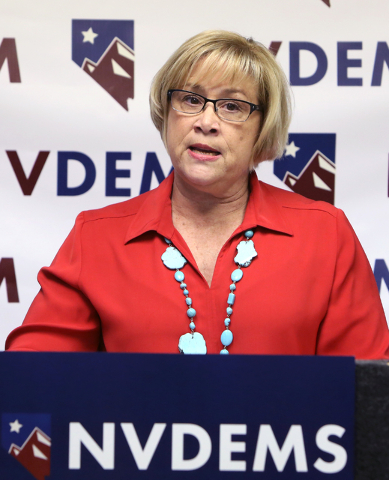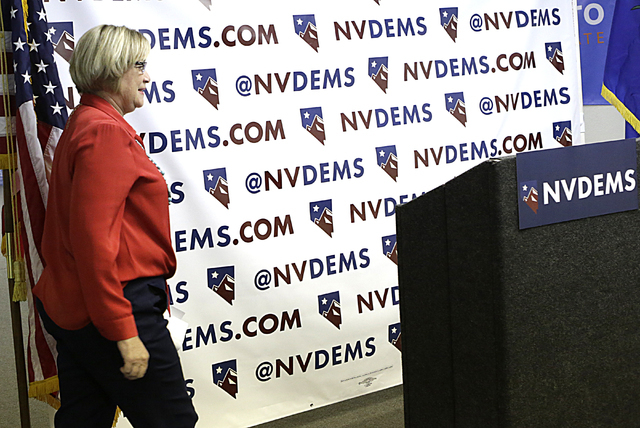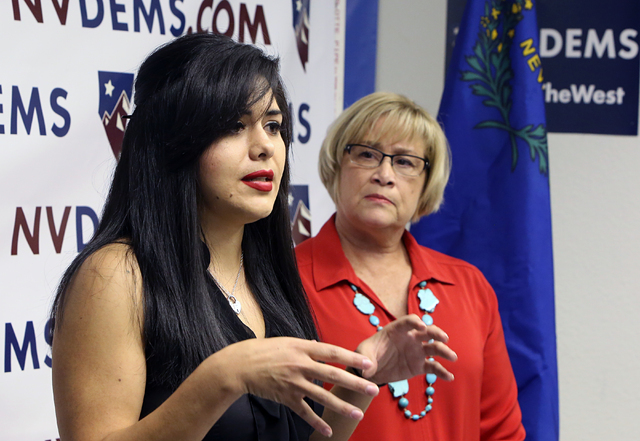 Nevada Democratic leaders on Monday blasted Donald Trump for comments the Republican made about a federal judge's heritage in a CNN interview that aired over the weekend.
U.S. District Judge Gonzalo Curiel is presiding over two class-action lawsuits involving Trump University. The judge recently allowed the public release of documents from Trump University that many have called damaging to Trump's presidential campaign.
Nevada Democratic Chair Roberta Lange said at a news conference at the party's headquarters on Dean Martin Drive that Trump "exposed himself as a shameless racist" in the interview.
In the interview with CNN anchor Jake Tapper on Friday, the presumptive GOP nominee said Curiel had given him "very unfair rulings" and said his ethnicity could be the reason.
"We're building a wall. He's a Mexican," Trump said. "We're building a wall between here and Mexico."
Curiel was born and raised in Indiana. His parents immigrated to the United States from Mexico.
"Trump's ignorant criticism is no longer just directed at undocumented immigrants," state Assemblyman Nelson Araujo, D-Las Vegas, said at the news conference. "He's talking about tens of millions of people born in this country who happen to be Latino, and who happen to have Latino last names."
Lange went on to call out the state's top Republicans for endorsing Trump.
"Congressman [Joe] Heck has endorsed a racist for president. Congressman [Cresent] Hardy has endorsed a racist for president," Lange said, repeating that line for state Sen. Michael Roberson and Danny Tarkanian, both of whom are vying for the Republican nomination in the 3rd Congressional District.
Heck and Hardy condemned Trump's comments Monday afternoon.
"The comments made about Judge Curiel are completely inappropriate. They in no way represent my views, and are far below where I believe our political discourse should be," Hardy said in an emailed statement.
"He is wrong and owes Judge Curiel an apology," Heck said in an emailed statement.
Tarkanian said he hasn't heard the remarks, but he firmly supports Trump regardless of what was said.
Roberson did not respond to phone calls or emails Monday afternoon.
Araujo said elected officials who support Trump should be held accountable, and he called for them to disavow Trump "if they truly support the Latino community."
"These kind of bigoted attacks on our community are what a Trump presidency would mean for Latinos."
Contact Colton Lochhead at clochhead@reviewjournal.com or 702-383-4638. Follow @ColtonLochhead on Twitter.