Nevada poverty rate mirrors national average
September 17, 2013 - 6:04 pm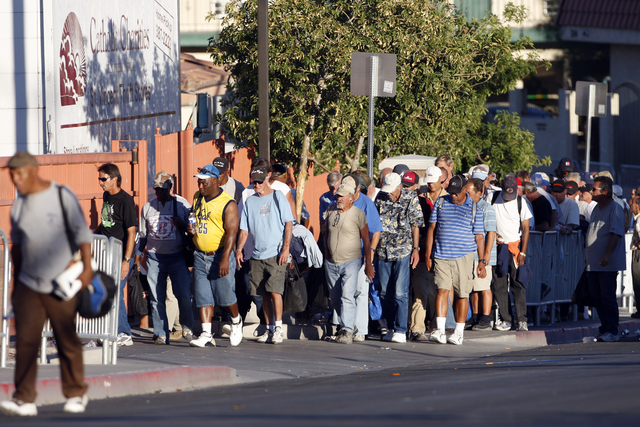 LAS VEGAS — New Census figures show Nevada's poverty rates are almost identical to the national averages.
Nearly 16 percent of the state's residents were below the poverty line in 2012, which is the 18th-highest rate among states and just slightly higher than the national average of 15 percent.
Nearly 21 percent of the state's population saw income that was less than 125 percent of poverty level, which gives Nevada the 19th-highest rate among the states. The national average is 20 percent.
Mississippi has the highest rates of poverty, while New Hampshire has the lowest.
Federally-calculated poverty guidelines vary based on family size, and are a measure of what is needed to have the basic necessities.