Nevada to host first Democratic primary debate in October
August 6, 2015 - 11:51 am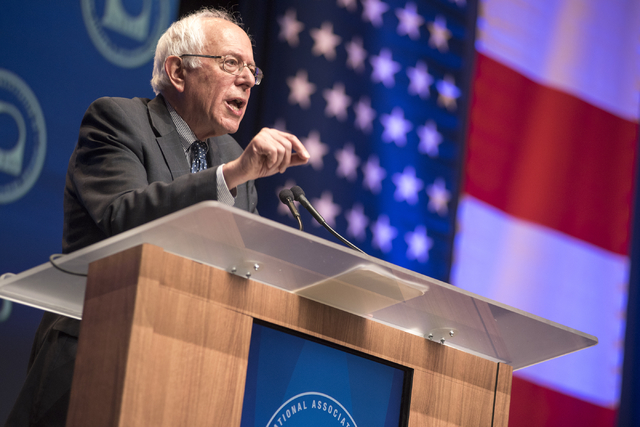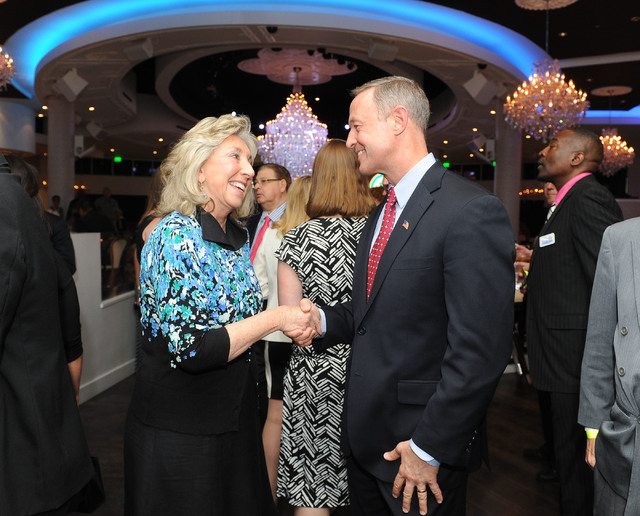 WASHINGTON — Nevada will host the first of six presidential primary debates for Democrats on Oct. 13, according to the Democratic National Committee.
The Nevada debate will be hosted by CNN, followed by five other debates in states that will hold what are considered some of the most important early caucus and primary contests — Iowa, New Hampshire, South Carolina, Florida and Wisconsin.
The announcement by committee Chairwoman Debbie Wasserman Schultz comes on the day that the Republican Party holds its first primary debate in Cleveland.
"These six debates will not only give caucus goers and primary voters ample opportunity to hear from our candidates about their vision for our country's future, they will highlight the clear contrast between the values of the Democratic Party which is focused on strengthening the middle class versus Republicans who want to pursue out of touch and out of date policies," Wasserman Schultz said in a press statement.
The choice of Nevada isn't a surprise — the Democratic National Committee had previously said that the Silver State would host a debate. What's new is that Nevada will host the first of the debates.
Nevada is giving Democratic candidates a familiar launching pad for the debates. Front-runner Hillary Clinton, a former secretary of state, visited Las Vegas on May 5, calling for broad immigration reforms with a path to citizenship. U.S. Sen. Bernie Sanders, an independent from Vermont, has also visited Nevada since announcing his bid for the Democratic nomination.
With its large immigrant population and continued recovery from the Great Recession, the state is a microcosm of the priorities of the Democratic Party, said Fred Lokken, a political science professor at Truckee Meadows Community College in Reno.
"This speaks to the continued importance of Nevada," he said.
The site of the Nevada debate has yet to be determined. More information is expected in the coming weeks, according to the DNC.
The announcement comes on the day that the Republican Party holds its first primary debate in Cleveland, where 10 contenders out of a field of 17 will square off in a nationally televised debate. The 10 were selected based on the strength of their candidacy as determined by polling and fundraising.
The Democratic field is narrower with Clinton holding a strong lead in polling and fundraising over five other announced candidates: Sanders, former U.S. Sen. Jim Webb of Virginia, former Maryland Gov. Martin O'Malley, and former Rhode Island Gov. Lincoln Chaffee. Vice President Joe Biden is reported to be considering entering the race — a decision that would have to be made in the next few months to appear at the Nevada debate.
Clinton has the lead with about 55 percent of Democrats supporting her candidacy, according to recent polls. That support is down about 10 points from a year ago — giving some hope to challengers, particularly Sanders who has seen his support double to just over 20 percent since he announced his candidacy in May.
Nevada, New Hampshire, Iowa and North Carolina were picked because they are the first to hold primaries or caucuses — all are scheduled for February.
"It's very exciting," said Zach Hudson, spokesman for the Nevada Democratic Party. "We're an important state."
Nevada has hosted three pre-nomination debates — all in Las Vegas — one Republican and two Democrat. The Republican debate was held Oct. 18, 2011, and included seven presidential candidates. The Democratic debates were held on Nov. 15, 2007, with seven candidates and Jan. 15, 2008, with three candidates. Clinton appeared in both debates — as did soon-to-be President Barack Obama and former Sen. John Edwards of North Carolina.
The first two states in the primary and caucus process — Iowa and New Hampshire — have historically hosted the most prenomination debates, according to the University of Virginia Center for Politics. New Hampshire has held 35 and Iowa 23.
Each Democratic state party will serve as a debate co-host in their own state.
Contact Peter Urban at purban@reviewjournal.com or at 202-783-1760. Contact Ben Botkin at bbotkin@reviewjournal.com or at 702-387-2904. Find him on Twitter: @BenBotkin1.