Nevadans are unhappier than the rest of the West
February 20, 2015 - 2:18 pm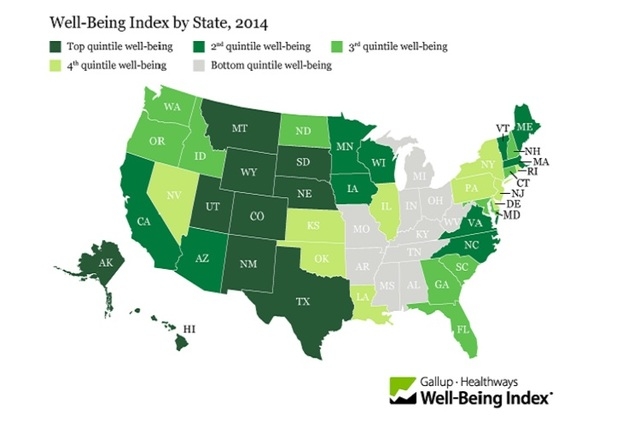 If you compared the well-being of Nevadans against the rest of the country you'd find that we're, unfortunately, not doing so well.
Placed in the 4th quintile of the Well-Being Index, Nevada breaks an evident regional pattern. The lowest well-being states are clustered in the South and move north through the industrial Midwest. As you get closer to the East and West Coasts, the well-being generally improves.
However, that's where Nevada is an outlier.
Nevada is the only state within lower half of the list that is not within the South or Midwest.
Why is that? Well, the answer lies somewhere in how well-being scores are determined.
According to the Gallup-Healthways Well-Being Index report, the score is developed by using five essential elements of well-being: purpose, social, financial, community and physical.
Research has shown that well-being also closely relates to key health outcomes, such as lower rates of health care utilization and changes in obesity status.
For the first time, Alaska lead the country and made it to the top of the list. Here are the Top 10 States with the highest well-being:
Alaska
Hawaii
South Dakota
Wyoming
Montana
Colorado
Nebraska
Utah
New Mexico
Texas