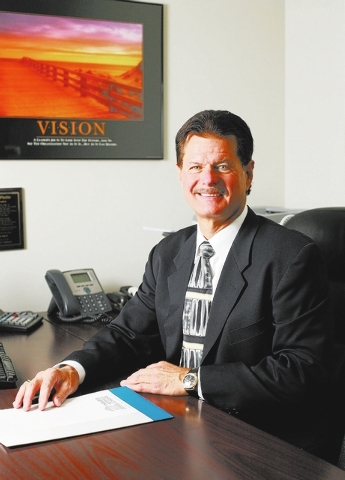 For those planning to buy a home this year, unless they are in a position to make an all-cash offer, chances are that they will feel the effects of Consumer Finance Protection Bureau's new mortgage regulations that took effect Jan. 10.
According to Rick Piette of Las Vegas-based Premier Mortgage Lending, these changes are in response to the Dodd-Frank Act and may simplify the lending process and save borrowers money.
"Just like CFPG Director Richard Cordray stated in a CNN Money article, these new mortgage rules follow a back-to-basics approach with 'no debt traps, no surprises, no runarounds.' The new regulations further describe what mortgage providers can and cannot do and the out-of-pocket cost of loans," Piette said.
"Some aspects of these new regulations may make it more difficult for some to get a qualified mortgage, like the requirement for lenders to review your 'ability to repay' the loan by confirming your debt-to-income ratio. However, other aspects, like the 3 percent cap rule that places a limit on the upfront fees charged by lenders to no more than 3 percent of the mortgage balance, will get more people qualified and can dramatically reduce the cash required to close."
Piette, a longtime mortgage professional in Southern Nevada, explained that borrowers may be able to reduce their out-of-pocket expenses by shopping around for the best mortgage.
"So, what does all this mean to you, the homebuyer? It means that now, more than ever, you should shop around for a home mortgage with a variety of lenders and consider working directly with mortgage brokers. Seeking out a mortgage broker like Premier Mortgage Lending can help you uncover the best deal, because brokers must now offer borrowers the lowest possible interest rate and fees for which they qualify," Piette said.
"Mortgage brokers are now federally regulated in what they can charge borrowers in total compensation, but the mortgage banks, through the use of secondary market profits, have no limits on what they can charge. This gives us brokers a tremendous competitive advantage when pricing your loans."
Mortgage brokers are typically small, privately owned companies, and — like Premier Mortgage Lending — they can normally operate at a lower operating cost than large multistate mortgage banks.
"Because our hands are not tied to only one bank's programs, we help you shop around for the best deal on the best program that fits your individual needs," Piette said.
The first step to take in "shopping around" and determining one's mortgage program is to meet with a full-service lender and go through the mortgage prequalification process. During this process, prospective borrowers learn about the mortgage programs for which they may be eligible, the amount that they can borrow, and the out-of-pocket and overall costs associated with different mortgage programs.
"Even if you've experienced a short sale or foreclosure, you may still be able to purchase a home because of newer lending programs. Many potential homebuyers in Las Vegas are either strapped for cash or have had prior credit problems, such as a short sale, foreclosure or bankruptcy. That is why I am so happy about now being able to offer a true no-cost loan to our customers, and Premier's Another Chance Nevada loan program opens up a second chance buying opportunity to assist our credit-challenged borrowers," Piette said.
"I've lived in Las Vegas for over 25 years, and this is an exciting time to be in this town. I believe as the national economy improves so goes our local economy. I feel strongly that getting people back into homes is fundamentally important to recharge the economy of not only our city, but the entire state. … I am proud that Premier Mortgage can offer borrowers the programs that give them the best chance of homeownership," he added.
For additional information or to schedule an appointment for mortgage prequalification or refinancing, call Premier Mortgage Lending at 702-485-6600 or visit www.PremierMortgageLending.com.
Premier Mortgage Lending (NMLS No. 393282) is at 8689 W. Sahara Ave., Suite 100. The full-service lender is a member of the Las Vegas and Boulder City chambers of commerce, Better Business Bureau and Southern Nevada Home Builders Association, as well as an affiliate member of the Greater Las Vegas Association of Realtors.