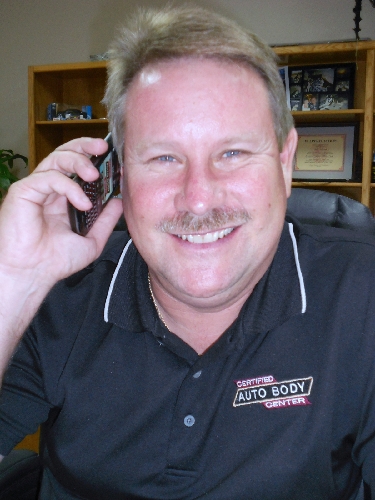 Southern Nevada's chapter of the Nevada Collision Industry Association has ties to the industry throughout the state, combining its efforts with a similar group in Northern Nevada.
With more than 100 members statewide, the two factions have created such a strong following since its inception in 2004 that new members have looked to the groups to solidify efforts in various ways.
"The entire industry pulls the businesses together including auto body shops, parts shops, paint manufacturers and distributors, to name a few of the groups included in this industry," said Kurtis Rosborough, owner of Certified Auto Body Center. "The benefits of the group are enjoyed by everyone from the businessmen, the consumers and the insurers."
The group's efforts to repair cars — rather than totaling them – are an important money-saving part of the equation . The most current push by the group included passage of Assembly Bill 204 that amended a previous total loss bill.
The new bill signed into law by Gov. Brian Sandoval had far-reaching benefits for all involved.
"The biggest problem with the old law was that when a car is totaled, many of those automobile owners cannot afford to buy another car with the money they received after the settlement with insurance companies," explained Mike Harris, a board director with the NCIA. "In many cases, the owner owed more on the car than it was worth, leaving the person with a big negative.
"Simply put, cars can be repaired in many cases. In fact, the vehicles are often in better shape after the repairs than they were before the accident."
Possibly just as important is that the new bill created jobs in the auto repair business while providing tax revenue to the state, added Harris.
The push is now on for more members of the industry to join the association.
"The benefits are endless," Harris said. "We are the communications link to so many federal, state and local organizations , any industry trends taking place in the nation, the National Auto Body Association, while also being involved with College of Southern Nevada and Southeast Career Technical Academy."
The NCIA also illustrated its dedication to the community recently by sponsoring its first golf tournament at Angel Park. The event raised $6,000 for Nevada Children's Center, which helps underprivileged children in Southern Nevada.
Further information regarding the NCIA can be obtained by contacting Rosborough at 400-9216; vice chair Jeff Bagley of America Auto Body at 338-3021; secretary Matt Gondini of Gaudin Ford Body Shop at 755-6919; treasurer Brian Kelley of Fairway Chevy body shop at 327-2595; and Harris of Nevada Pic-A-Part at 806-4984.