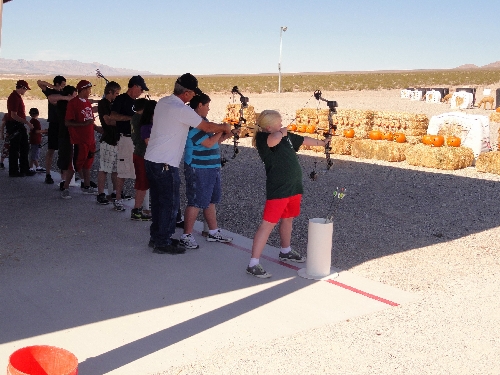 Luncheon to honor civil rights icon
The College of Southern Nevada's Collegiate Review newspaper is slated to host an inaugural luncheon for the Frederick Douglass lecture series at 11:30 a.m. Wednesday at Russell's Restaurant, 3200 E. Cheyenne Ave.
The luncheon will include presentations about Douglass' life and legacy. Vice President of Corporate Diversity and Community Affairs of MGM Resorts International Debra Nelson is scheduled to be the keynote speaker.
For more information, call 480-1500.
Heavy equipment auction planned
An auction of new and used heavy equipment hosted by Ritchie Bros. Auctioneers is planned for 8 a.m. Friday at 10500 Clark Peterson Blvd.
Items for bid include construction, agricultural and transportation equipment as well as real estate.
Each item is sold as is. The public is welcome, but registration is required to participate. There is no fee to register.
For more information, call 644-2468 or visit rbauction.com.
North Las Vegas City Council meeting set
The North Las Vegas City Council is scheduled to meet at 6 p.m. Wednesday at City Hall, 2200 Civic Center Drive. For more information about commission meetings or to get a copy of the agenda, visit cityofnorthlasvegas.com and click on "Meetings and Agendas" on the left-hand side.
Catholic Charities in need of donations for Thanksgiving
Catholic Charities of Southern Nevada is in need of turkeys for Thanksgiving. The Social Service program is providing turkeys and groceries to families in need.
This holiday season, Catholic Charities expects more than 4,000 families will come seeking Thanksgiving baskets. The organization needs turkeys and traditional Thanksgiving dinner fixings.
Individuals or organizations who would like to help by donating turkeys, canned or non-perishable food can call 385-2662 or deliver donations to Catholic Charities, 1501 Las Vegas Blvd. North.
For more information about Catholic Charities, visit catholicharities.com.
Business permit information available
To find out if a home or business site improvement project requires a business permit, call the city's Building Division, 2240 Civic Center Drive, at 633-1550 or 633-1536. For more information, visit cityofnorthlasvegas.com, click on Building Safety and then click on Frequently Asked Questions in the Hot Topics box in the left-hand margin.
City Hall relocation to commence
Beginning Monday, North Las Vegas City Hall services will be located at the new building at 2250 Las Vegas Blvd. North, at the northwest corner of Hunkins Drive and McDaniel Street.
The nine-story building sits on a 12-acre site. The city said the project's budget was about a $127 million, down from the original budget of $142 million.
The new building replaces the existing City Hall at 2200 Civic Center Drive and is designed to consolidate municipal services and support the city's growth in coming years.
Services at the new City Hall include: Administrative Services, Business License, Building Safety, City Attorney's Office, City Clerk's Office, City Manager's Office, Community Services and Development, Economic Development, Finance, Human Resources, Mayor and Council Offices, Permit Application Center, Public Works, Real Property Services and Utilities.
The new City Hall building has achieved Leadership in Energy and Environmental Design, or LEED, Silver Certification.
It is the City's first LEED-certified building.
For more information, visit cityofnorthlasvegas.com.
Medical group to host question-and-answer session
HealthCare Partners Medical Group has scheduled a question-and-answer session and breakfast about HealthCare Partners' Total Care from 9 to 11 a.m. today in the social hall at Sun City Aliante. Giveaways and raffles will be available.
For more information, go to keepmydoctornv.com. To contact Sun City Aliante, call 638-5000.
Big Give Day to be day of online donation for state's charities
Nevada's Big Give is planned for Thursday. It's a day of online giving to benefit charities in the state. This annual initiative, launched by NevadaGIVES, with United Way of Southern Nevada as lead sponsor, is designed to bring new donors and dollars to nonprofit groups.
Every registered nonprofit organization in Nevada automatically will receive donations through the website nvbiggive.org.
The goal is to raise $1 million in one 24-hour period for nonprofit groups across the state by encouraging Nevadans to give where they live.
Aliante Master Association to meet
The monthly board meeting for Aliante Master Association is set for 7 p.m. Thursday at the Sun City Aliante Clubhouse Social Room, 7390 Aliante Parkway. Agenda items include budget ratification meeting and the general board meeting. For more information, call 399-4273.
Association plans philanthropy awards luncheon
The Las Vegas Chapter of the Association of Fundraising Professionals has scheduled its 20th annual Philanthropy Awards Luncheon from noon to 2 p.m. Friday — National Philanthropy Day — at the Culinary Training Academy of Nevada Partner's Campus, 710 W. Lake Mead Blvd., to honor a group of locals for their service and commitment to Las Vegas.
The Outstanding Philanthropist award will be given to Glenn Christenson.
NV Energy will be accepting the award for Outstanding Corporate/Foundation. The NV Energy Foundation has accumulated $5.4 million for local nonprofit organizations and has a commitment to education, employees and seniors.
The award given for Outstanding Youth in Philanthropy will be presented to Ayden Sebastian. At 7, Ayden started his work in community service when he decided to turn his birthday party into a fundraiser in which he raised $800.
The Lifetime Achievement Award will be given to Jeffrey Gordon, president and CEO of Nevada Childhood Cancer Foundation. Keynote speaker and former U.S. Sen. and Gov. Richard Bryan will help honor the residents who have gone above and beyond for others in the community. Tickets are $60 and can be purchased at afplasvegas.org or by calling 688-4351.
Utilities department receives platinum award
The city of North Las Vegas Utilities Department has received a Platinum Award for Utility Excellence from the largest publicly owned drinking water system organization in the United States, the Association for Metropolitan Water Agencies (AMWA).
The department was recognized for its mission to provide quality and cost-effective utility service that meets the needs of the community. As a joint effort among the six divisions of the department, the award highlights employees' ability to efficiently perform daily work, implement new programs and improve infrastructure that increases customer convenience.
The completion of the state-of-the-art membrane bioreactor at the City of North Las Vegas Water Reclamation Facility propelled the department's success.
AMWA criteria for the award focuses on the 10 attributes of effectively managed water sector utilities and the keys to management success developed by a committee of water industry executives.
The Utilities Department also received AMWA Gold recognition for exceptional utility performance in 2005.
For more information, call Amanda Dillard with the utilities department at 633-1877.
Rebel Squadron presents check to American legion Post 145
The Rebel Squadron, a North Las Vegas-based radio control airplane club, presented the American Legion Post 145 with a check for $508 to be used for its efforts with wounded veterans Oct. 19 at the North Las Vegas City Council meeting.
The club collected the funds during a "fun flight" at Willie McCool Memorial Model Air Field in July. It is chartered with the Academy of Model Aeronautics and has 14 members.
RTC receives grant funds
Congresswoman Shelley Berkley, D-Nev., announced Oct. 17 that the Regional Transportation Commission of Southern Nevada will receive a $1.75 million grant from the Department of Transportation's State of Good Repair Program.
The Transportation Commission will use these funds to provide improvements to the Integrated Bus Maintenance Facility of the commission, located in North Las Vegas. This 36-acre facility serves as one of two major maintenance locations and the central control for operations. The improvements for this project include security upgrades, roof replacement/repair, vehicle lift replacement, pavement repairs and heating and air conditioning replacement. For more information, visit fta.dot.gov/about/13248.html.
Noah's Animal House anniversary garnered funds for shelter
Noah's Animal House, a safe place that provides shelter for the pets that belong to domestically abused women of the Shade Tree, drew in hundreds of influential community members and industry names during its four-year anniversary, which took place Oct. 20 at the Hard Rock Hotel. The evening was a success for Noah's Animal House, raising more than $95,000 in donations, which will support the shelter with vital supplies, proper veterinary services, vaccinations and more. To donate to the shelter or for volunteering information, go to noahslasvegas.org.
HELP of Southern Nevada launches holiday programs
HELP of Southern Nevada, 1640 E. Flamingo Road, is launching three of its annual programs this holiday season. Donations to HELP's Thanksgiving program provides a holiday meal for a family of four.
The group's Adopt-a-Family program allows people to assist needy families in giving them clothing and toys for the holidays.
Lastly, the Holiday Assistance/Toy Drive benefits more than 16,000 families with its donations.
To donate, volunteer or for more information, call Lisa Laudadio at 369-4357, ext. 1246, or visit helpsonv.org.
Las Vegas Rotary Clubs collecting clothing for children in need
Las Vegas-area Rotary Clubs are asking for donations for the 16th annual Gift of the Holidays program, which provides winter clothing to children in need. On Dec. 8, children identified by local charitable organizations will be driven to JCPenney stores, where each child will be paired up with a Rotarian or a volunteer to shop for shoes, socks, underwear, pants, shirts and a jacket.
The day includes supervised sports activities with college athletes and cheerleaders and a pizza party.
In order to reach its goal, the Rotary Clubs need to collect more than $30,000. To make a donation, contact Jim Hunt at 498-7787 or Tom Krob at 498-2259.
Ms. Wheelchair Nevada seeking aid
A division of the Ms. Wheelchair America program, Ms. Wheelchair Nevada is a disability advocacy program that seeks to select the most articulate and accomplished spokeswoman to represent people with disabilities in Nevada and at the national level.
Candidates are judged on their accomplishments since the onset of their disability, involvement with their respective communities, ability to relate to the media and the general public, their self-perception and self-projection, poise and personal appearance. Ms. Wheelchair Nevada is a symbol of the dignity and productiveness of disabled people. The selected candidate must communicate both the needs and the accomplishments of the disability community to the general public, the business community and the government.
State coordinator Tammy Wilber is seeking contestants, volunteers, sponsorship and a location to hold the first Ms. Wheelchair Nevada Pageant 2012. To help, email her at mswheelchairnevada@yahoo.com or call 206-714-1253.
Department of Public Safety awards NLVPD grant funds
The Nevada Department of Public Safety, Office of Traffic Safety awarded the North Las Vegas Police Department $60,000 in federal grant funds for the Pedestrian Safety Campaign titled "Pedestrians Can Walk Safely." This money will be used to continue conducting pedestrian safety events throughout North Las Vegas from Oct. 1 to Sept. 30, 2012.
During pedestrian safety events, officers focus their efforts on crosswalks with high vehicular and pedestrian traffic volume. They target violations committed by drivers who fail to yield to pedestrians in clearly marked crosswalks and pedestrians who fail to use marked crosswalks.
The goal of this campaign is to educate both drivers and pedestrians to be more aware of their surroundings on the roadway and to reduce the number of automobile-pedestrian collisions that occur each year.
These efforts are designed and conducted in conjunction with the statewide "Pedestrians Can Walk Safely" campaign, made possible by a Traffic Safety grant from the Nevada Department of Public Safety, Office of Traffic Safety. For more information, contact the NLVPD Public Communications Office at 633-9111.