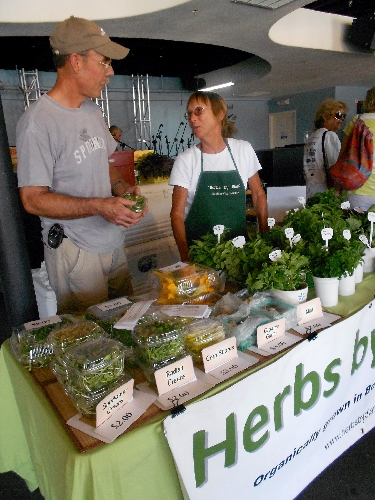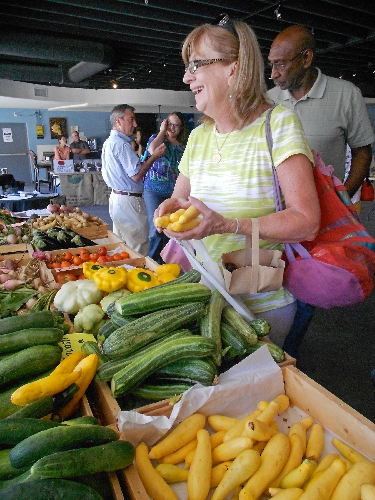 NORTH LAS VEGAS CITY COUNCIL
SCHEDULED TO MEET WEDNESDAY
The North Las Vegas City Council is scheduled to meet at 6 p.m. Wednesday at City Hall, 2200 Civic Center Drive. The council is expected to discuss budget cuts and the city's recreational centers at this meeting. For more information or to get a copy of the agenda, visit cityofnorthlasvegas.com and click on "Meetings & Agendas."
NORTH LAS VEGAS POLICE DEPARTMENT INVESTIGATES INMATE DEATH
The North Las Vegas Police Department is investigating the death of an inmate July 31 at the North Las Vegas Detention Center, 2332 Las Vegas Blvd. North. The 56-year-old North Las Vegas man was being held on a misdemeanor charge following a recent arrest. The man's name and cause of death will be released by the Clark County Coroner's Office.
LAS VEGAS CHAPTER OF 100 BLACK MEN
TO HOST CAREER DEVELOPMENT SEMINAR
The Las Vegas Chapter of 100 Black Men plans to sponsor a free career development seminar from 9 a.m. to noon Saturday at the Urban Chamber of Commerce Business Development Center, 1951 Stella Lake Drive.
The registration deadline is Thursday. Space is limited to 25 attendees. For more information or to register, call 648-6222.
ALIANTE LIBRARY BOOK CLUB TO MEET
AUG. 30 TO DISCUSS 'THE BOOK THIEF'
The Aliante Library Book Club is scheduled to meet Aug. 30 to discuss author Markus Zusak's "The Book Thief."
For more information, visit cityofnorthlasvegas.com or call
839-2980.
KIDS INVITED TO NORTH LAS VEGAS LIBRARY AUG. 31 FOR LEGO CLUB
The North Las Vegas Library, 2300 Civic Center Drive, is scheduled to get out the Legos for children of all ages from 5:30 to 7 p.m. Aug. 31 to show off their creative abilities on the last Wednesday of each month.
Jigsaw puzzles also are provided. No registration is required.
For more information, visit nlvld.org or call 633-1070.
TRAVEL CLUB TO MEET AT TAP HOUSE
The Las Vegas Single Social and Travel Club for Mature Adults plans to meet at 7 p.m. Aug. 23 at the Tap House, 5589 W. Charleston Blvd.
The meet-and-greet portion is set to start at 6:30 p.m. Meeting discussions focus on day trips, local events, in-state and out-of-state traveling, cruises and international traveling. A guest speaker is frequently featured.
For more information, call
888-324-2028.
MONTANDON BOYS & GIRLS CLUB
SUMMER PROGRAM TO END AUG. 26
The Montandon Boys & Girls Club, 2627 Donna St., is scheduled to host a summer program including art, crafts, sports and computers, from 7 a.m. to 6 p.m. Monday through Friday through Aug. 26.
Registration is available throughout the summer for an annual membership fee. The cost is $20 for 6- to 12-year-olds and $10 for 13- to 18-year-olds. Financial assistance is available for those who qualify.
A free lunch will be provided.
For more information about the programs, call 564-7378.
TEAM UNITED SET TO HOLD BUNCO TOURNAMENT AUG. 26
Team United has scheduled its third annual Bunco Tournament for 5 p.m. Aug. 26 at UnitedHealthCare, 2716 N. Tenaya Way, to benefit the American Cancer Society Making Strides Against Breast Cancer program. Tickets are $15 for Bunco only and $25 for Bunco and dinner. The evening includes dinner (optional), entertainment and prizes. Advance registration is required, and participation is limited. Sponsorships and prize donations are being accepted.
For more information or for a registration or sponsor packet, call the Bunco information number at
240-8877.
NORTH LAS VEGAS CHAMBER OF COMMERCE SCHEDULED TO HOST COMMUNITY EVENTS
The North Las Vegas Chamber of Commerce is scheduled to host a general membership luncheon from noon to 1:15 p.m. Thursday at the conference center in Texas Station, 2101 Texas Star Lane. To RSVP or for more information, call 642-9595 or visit nlvchamber.org.
A "Networking on the Greens" event is scheduled for 2 p.m. to 4 p.m. Aug. 26 at Aliante Golf Club, 3100 W. Elkhorn Road. For more information, call 642-9595.
YMCA DAY CAMP SCHEDULED
AT SKYVIEW LOCATION
Y day camp for kids 5 to 15 runs from 9 a.m. to 4 p.m. through Aug. 26 at the SkyView YMCA, 3050 E. Centennial Parkway in North Las Vegas. The Y provides free care for campers from 7 a.m. to 9 a.m. and 4 to 6 p.m.
Camp includes weekly themes and activities such as swimming, arts and crafts, group games and character development activities. Weekly camp prices range from about $100 to $200, and a daily drop-in rate of $45 is offered. No one is turned away because of an inability to pay. Financial assistance is available.
For more information visit lasvegasymca.org/locations/skyview-ymca.aspx or call 522-7500.
ANIMAL FOUNDATION OFFERS
LOW-COST STERILIZATION
Pet owners who make and keep an appointment to have their dog or cat spayed or neutered at the Animal Foundation's Low-Cost Spay and Neuter Clinic, 655 N. Mojave Road, during August will receive free core vaccinations at the Low-Cost Shot Clinic for the remainder of the pet's life. The August Hot Shots promotion is introduced as summer temperatures, and intake numbers, continue to rise.
The Animal Foundation, Nevada's largest open-admission animal shelter, receives more than 50,000 animals annually. The foundation's intake numbers are higher than those of New York City and Los Angeles, two metropolitan areas with populations much larger than the valley.
To reduce the number of unwanted pets in Southern Nevada, all four valley jurisdictions passed mandatory spay and neuter ordinances in 2010, requiring pet owners to have their animals altered unless they possessed a breeders' or fanciers' license. Procedures at the foundation's clinic start at $65 and include IV fluid and pain medication. Vitals (oxygen levels, heart rate, respiration rate and ECG) are monitored during surgery. Core vaccinations include DAPPV, rabies, bordetella and deworming for dogs, and FRVCPC, rabies and deworming for cats.
For more information, call
384-3333.
DONATIONS REQUESTED FOR CHILDREN'S CHARITY TOYS 4 SMILES
Toys 4 Smiles, a local nonprofit group that makes wooden cars to give to children in need, has a need of its own. To keep the space it now occupies to make the toys requires $7,000 for a year's lease. Donations are welcome by calling founder Rex Doty at 232-8191 or 218-4582.
Toys 4 Smiles has given away more than 75,000 toy cars to needy children.
For more information, visit toys4
smileslasvegas.com.
NATIONAL SUIT DRIVE UNDER WAY
AT MEN'S WEARHOUSE
The fourth annual National Suit Drive, the country's largest collection of gently used professional attire, is ongoing until the end of August at more than 900 Men's Wearhouse locations across the country.
Bring your gently used business attire to a local participating store and receive a 50 percent off coupon.
For more information or to find a location near you, visit menswearhouse.com.
JUNIOR LEAGUE OF LAS VEGAS ACCEPTING MEMBERSHIP APPLICATIONS
The Junior League of Las Vegas Inc. is accepting applications for new members for the 2011-12 provisional class year.
Members will be participating in a variety of projects and outreach programs related to the group's main focus of health and wellness, and other ongoing projects such as education grants.
Last year, JLLV's 400-plus members devoted more than 12,165 volunteer hours at an estimated value of more than $250,000. In addition, JLLV provided more than $100,000 in financial support to the Las Vegas community with more than $1,800,000 in cash, reserves and investments.
For more information, visit jllv.org.