North Las Vegas struggles to stay afloat amid myriad legal woes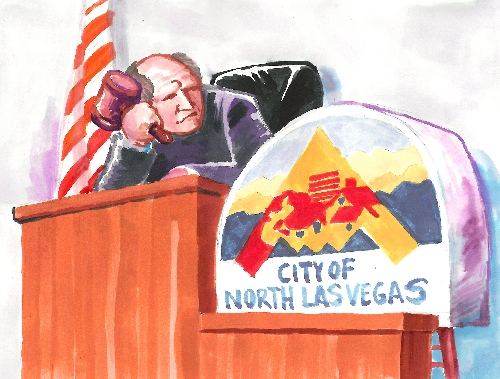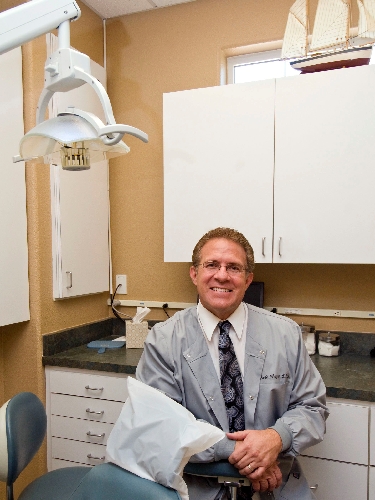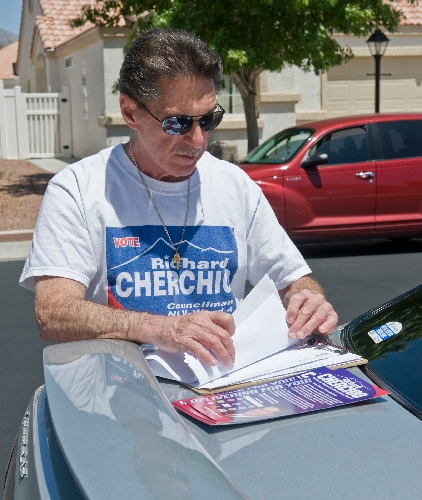 North Las Vegas is locked in several legal battles while attempting to bridge a $30.3 million budget shortfall in fiscal year 2012.
The financially strapped city, which is losing $165,000 every week that budget cuts are delayed, has retained outside counsel for a handful of separate lawsuits regarding public safety unions, where to discharge wastewater from a new treatment facility and a contentious special City Council election for one Ward 4 precinct.
Nicholas Vaskov, acting city attorney who was managing five high-profile legal battles on behalf of the city, resigned July 7.
The money used for the city's legal fees comes from a self-
insurance reserve fund, which is used for self-insuring liability claims, unemployment, health and workers compensation programs, accrued sick leave and vacation leave payouts.
The city renews the purchase of additional general liability insurance beginning Nov. 1 and ending Oct. 31 of each year. The additional coverage protects the city from financial losses between $1 million and $5 million.
It is unclear exactly how much the city is spending on legal fees for valley attorneys Patrick Byrne, who is handling water reclamation facility litigation; Matt Griffin, who represents the city regarding the special election; and Richard Dreitzer, who deals with the city's police union. They are from different law firms.
Seeking outside counsel is not uncommon for municipalities in important cases, where the general knowledge of the City Council might not be sufficient or with highly technical cases that require a certain expertise.
The city is being billed monthly and should have a clearer estimate by the end the month, said Juliet Casey, city spokeswoman.
Short-handed in council chambers
There were four members on the City Council for the July 6 meeting because of a dispute in the June 7 election results — an ineligible voter was allowed to cast a ballot, tainting the results of the Ward 4 race in which dentist Wade Wagner beat incumbent Richard Cherchio, whose term expired July 1, by one vote.
An earlier attempt to reschedule the election ended up in court. The North Las Vegas City Council scheduled a new election in Precinct 4306. The election, which was scheduled for today, would have cost the city an estimated $2,000 from its general fund. The special Ward 4 election was canceled by a district court judge July 8. The judge ruled that the council must canvass its election results and declare Wagner the winner.
However, another district court judge granted a temporary restraining order July 14 prohibiting the city from presenting Wagner with an election certificate.
Wagner and other Ward 4 residents filed lawsuits to try to stop the election.
"No matter how well a city is run, there will be lawsuits," said Kenneth Fernandez, an assistant professor of political science at the University of Nevada, Las Vegas. "Anyone who is dissatisfied will file a lawsuit. It doesn't matter if they did a whole ward, or precinct, or nothing at all — a lawsuit would have been filed."
Fernandez, who does not live in North Las Vegas, said the additional legal and election costs "won't make or break the city's budget."
"It's unfortunate we have to pay this money, but it's a cost of living in a democracy," he said. "It would be better if this was caught, but we know with humans and machines, mistakes are made. … There was a problem, but we know about it and are trying to rectify it. In other countries that might not be possible.
"Whoever wins this election will be seen as a legitimate candidate. That's why both were able to extract, basically, 50 percent of the vote. Both were considered legitimate candidates, and that won't change."
Wastewater wars
There's the battle with Clark County officials over whether the city can discharge effluent from it s new $300 million wastewater treatment facility into the county-owned Sloan Channel.
City officials said they'll spend $21,900 per day on wastewater treatment costs from the new facility, rather than paying the city of Las Vegas $30,000 a day — an estimated savings of about $3 million annually.
An April 7 memo from the District Attorney's office says the city has "no right to connect to or discharge into" the channel.
The city began discharging 2 million gallons per day on June 9 from its plant located on land leased from the U.S. Air Force near Nellis Air Force Base. The plan is to discharge up to 25 million gallons a day, which flows from the channel to the Las Vegas Wash and then downstream to Lake Mead.
The county filed restraining orders in both federal and state courts last month to stop water flow. The city filed a federal lawsuit against the county in June that seeks a ruling that the city has the authority to discharge into the channel despite the county's objections, according to the Las Vegas Review-Journal.
"A treatment facility without the pipeline is putting the cart before the horse," Fernandez said. "There are places we can identify where this was a bad decision to lead to these lawsuits or financial problems."
The question is to identify if "this is because of negligence or bad luck, " he added.
At a July 6 City Council meeting, officials discussed selling off the new facility they fought to get up and running as an option to help close the budget gap.
Police union layoffs
On July 1, District Judge Nancy Allf issued a preliminary injunction that stopped the city from laying off 40 members of the Police Officers Association. Allf also ordered the union and the city to continue negotiating for another 90 days. Both parties must report back to the judge at that time.
The layoffs were part of the city's plan to bridge the budget shortfall.
During three days of testimony, city officials said they have to lay off other city employees if they can't lay off police and could face financial problems so dire that they would trigger a takeover of the city's finances by the state, according to the Review-Journal.
Christine Springer is a professor and director of the Executive Master of Science in Crisis and Emergency Management program at UNLV. Springer, a North Las Vegas resident, has studied how and consulted with cities nationwide for 20 years in preparing for emergencies, including financial ones, in which money is set aside in rainy day funds for lawsuits.
"Cutting services? Yes, you can do that, but the community's not going to be very positive about that," Springer said. "Laying people off? Well, you've already laid off quite a few, so can you maintain this given that your mission is to serve the public? Selling off assets? Restructuring your debt? That would be a good approach if they can do that, but it's a tough time to restructure debt these days."
Springer added that looking at which public services are critical and which can be pared or limited is essential. Outsourcing services such as information technology and parks maintenance, which has been suggested by city officials, could end up costing the city, she said.
"The real challenge is between the council and what the council and mayor think makes the most sense and what makes the most sense to city staff," Springer said.
Mayor Shari Buck, whose father is a former chief of the North Las Vegas Police Department, has made it clear that she does not support cuts made to public safety.
The union contracts are one of the most costly expenses, Springer said.
"I don't think you can just say it's the city's fault," Springer said. " … The inflexibility of union contracts and when they were negotiated, they were negotiated in a very optimistic way. (The city) should have been stronger in negotiating those contracts. When we're thinking optimistically as people and organizations, we don't come down hard in negotiations."
State intervention
The city staff is expected to present a plan that makes $8.6 million cuts to the fiscal 2012 budget at the City Council meeting scheduled for 6 p.m. Wednesday at City Hall, 2200 Civic Center Drive.
Al Noyola, the city's acting director of administrative services and finance, recently told the Review-Journal that North Las Vegas might have to declare a severe financial emergency, in which case the state would intervene in the city's financial management. Noyola said State Department of Taxation officials have promised that if they have to take over the city's finances, they will raise taxes "to the maximum extent" allowable under the law.
Local financial administration is in chapter 354 of the Nevada Revised Statute.
Contact Downtown and North Las Vegas View reporter Kristi Jourdan at kjourdan@viewnews.com or 383-0492.