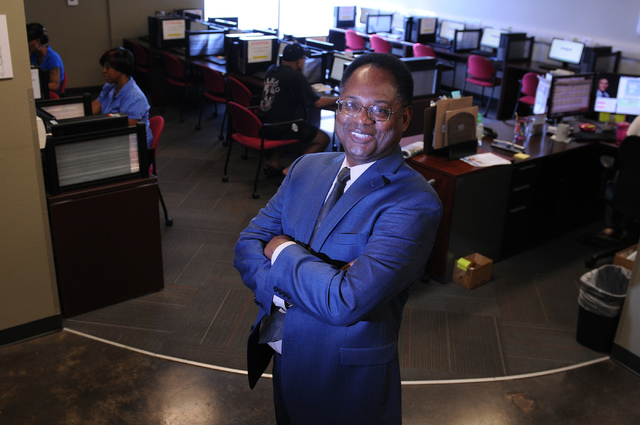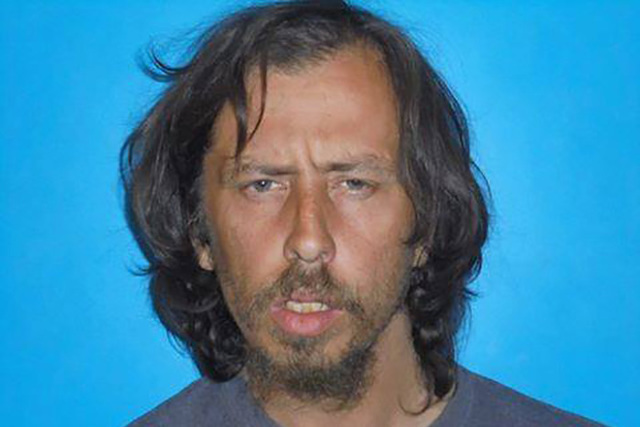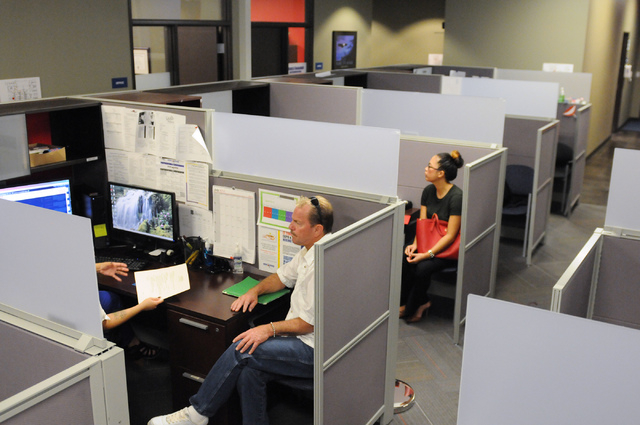 Workforce Connections' One-Stop Career Center is a federally funded entity that is helping Las Vegans find employment.
Since the center opened its 8,000-square-foot-facility at 6330 W. Charleston Blvd., Suite 190, in June 2013, more than 1,000 people have been hired thanks to the collaboration of government, educational and more than two dozen nonprofit partners.
Registered nurse and recent Georgia transplant Wendy Washington, 43, doesn't think of herself as unique or special. She said she knows plenty of people such as herself who struggle to make ends meet as they search for a better life.
The single mother of three moved to Las Vegas in April, looking for new opportunities after her 15-year-old son's recent organ transplant. Washington's nursing hours were severely curtailed at her former job when she was finally able to return to work after her son's ordeal.
A friend encouraged her to move to Las Vegas and offered the family a place to stay while Washington looked for work, but that didn't work out for the small family. They were homeless until she discovered One-Stop, which helped them find housing, paid to have Washington's nursing credentials transferred to Nevada and most important, helped her find a nursing job.
"It's been wonderful for me and my children — physically, mentally and emotionally," Washington said of her experience with One-Stop.
Workforce Connections was authorized by the federal Workforce Investment Act of 1998. It is part of a national network of local boards of leaders who know the workforce needs of their own communities.
Legislation to update and reauthorize the WIA was recently approved by Congress and is set to be signed into law by President Obama. It was renamed the Workforce Innovation and Opportunity Act and represents a rare compromise in both houses of Congress.
Sixty-eight local employers are hiring from One-Stop, and about 20 companies have signed a business engagement compact committing to use the public workforce system and provide feedback to improve services.
"We have relationships with the employers," said Kenadie Cobbin Richardson, business engagement and communications director. Applying for jobs on websites "is almost like a black hole — the opportunity for you to get pulled out of that, for a human person to view you and call you in for an interview is very slim," she said. "That's where we come in. We can talk to the employer and sell you."
The unemployment rate for Clark County was 7.9 percent as of July 1.
Every week, 300-400 people walk into One-Stop. Each job seeker is assigned a case manager from one of the nonprofit partners.
"Some want training, some need help with resumes and interview skills — it just depends," said Shawn Schwiesow, an Air Force veteran and One-Stop employment specialist. "Each person is unique, and we just have to find out what they need."
Job training is provided free to the job seeker or prospective employer.
"No one works for One-Stop," Richardson said. "It's the umbrella that brings us all together. Normally, a lot of these agencies would be in competition, but the sense of collaboration and community family feeling that exists is that we are all here for the same purpose. We are all here to help the job seeker. It's beautiful, really."
Workforce Connections is one of four WIA boards nationwide recently awarded a $50,000 grant for two years from the AARP Foundation for its Work 50+ Initiative. The 50-plus population was one of the hardest hit during the recession, said Jake McClelland, One-Stop manager who oversees daily operations and ensures that policies are followed and work is distributed evenly.
The unrestricted grant allows for flexibility in its implementation and may be used for items not normally covered by the WIA guidelines, such as personal coaching and providing food.
An expo and hiring event is set from 10 a.m. to 1 p.m. July 30 at the One-Stop center to provide information about careers and training available in the information technology field. Employers are scheduled to be on site to interview potential candidates for job opportunities.
"We have such a wide variety of services here," said McClelland. "We should have something for you. If we don't, it might not exist."
For more information about the One-Stop Career Center and the upcoming expo, visit nvcareercenter.org or call 702-822-4200.