Online retailer chooses North Las Vegas for new warehouse space
October 4, 2013 - 9:26 am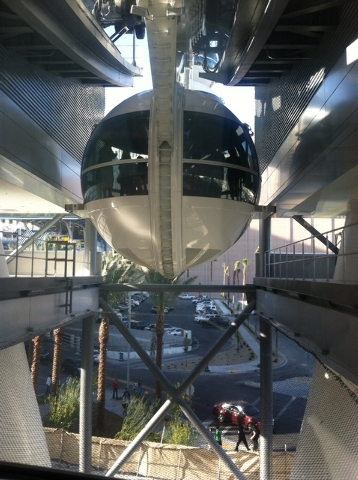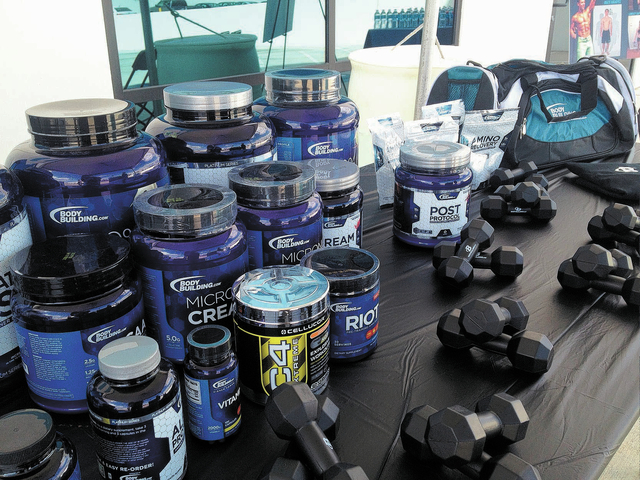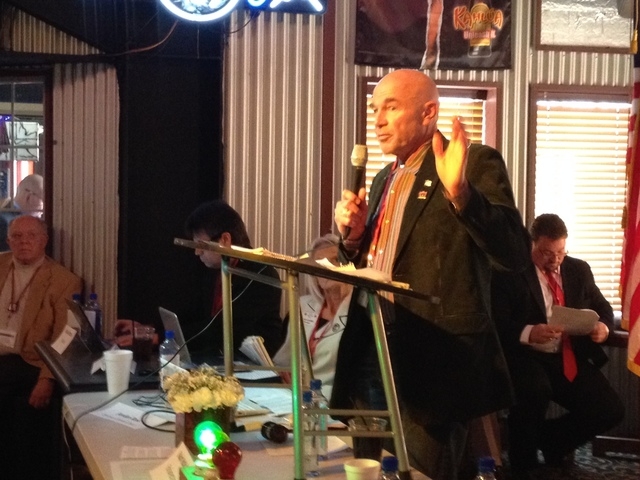 The bodies behind bodybuilding.com are as big as one would expect, but the brains are even bigger.
Take company CEO Ryan DeLuca who, together with senior executives Peter Thornton and Mike McCabe, helped open bodybuilding.com's fourth distribution warehouse in North Las Vegas late last month.
DeLuca, a college dropout, founded the company with his wife and brother out of a Boise, Idaho, garage in 1999, using $20,000 in seed money earned during a brief stint in online marketing.
The idea, he joked, was to make sure his garage-based startup checked off all the boxes associated with the founding myth of tech giants such as Apple and Microsoft.
"I started the business right out of high school, so I like to say I went to the university of Barnes & Noble," DeLuca said after the new warehouse's Sept. 26 grand opening. "I was super in love with fitness, and I just wanted to do something I cared about.
"We never used business loans, never really focused on marketing. Our success is based on competing with the couch: If we help you stay healthy, then you're happy with us."
Billed as the world's largest online nutrition store, bodybuilding.com now does more than $400 million in annual sales and carries nearly 10,000 health and fitness supplements to customers in 155 countries.
DeLuca credits the business' astronomical rise to a Zappos-like focus on customer service and corporate culture.
Human Resources Vice President Raquel Krol chalks it up to DeLuca and company's forward-thinking approach to social media.
The company, Krol said, already does around a quarter of its business overseas, though she expects there's still a lot of room to grow through BodySpace, a company-hosted social media outlet that boasts more than 1 million members.
"It's not about the product but the culture of the company," Krol said. "There's a community aspect to it, with BodySpace, and that's something (other companies) are always asking us how to emulate."
Bodybuilding.com counts as the second online retailer to put down stakes north of Owens Avenue in recent weeks, joining fellow Inc. 500 startup Trend Nation LLC in Nevada's fourth-largest city.
Las Vegas Global Economic Alliance Chief Operating Officer Jonas Peterson hopes it's not the last.
Peterson, joined by representatives from the Governor's Office of Economic Development and North Las Vegas' economic development team, hopes to recruit as many large online retailers to the area as possible.
So far, so good, he said.
"It's a perfect fit for companies in certain target clusters," Peterson said of the city. "Right now, we're focusing on business logistics and distribution but also aerospace tech and (unmanned aerial vehicles).
"It's got great access to global markets and a great price point on warehouse space, so I think (bodybuilding.com) was a good fit, a big win for the city."
Bodybuilding.com executives opened their newest warehouse with a $2,500 donation to Vegas PBS' annual Keeping Kids Fit event, one of many neighborhood fitness education programs the company likes to support, Krol said.
The company hopes to employ around 100 workers at its new North Las Vegas hub and expects to ship its first deliveries from the new location, 4900 Engineers Way, by Oct. 31.
Contact Centennial and North Las Vegas View reporter James DeHaven at 702-477-3839 or jdehaven@viewnews.com.