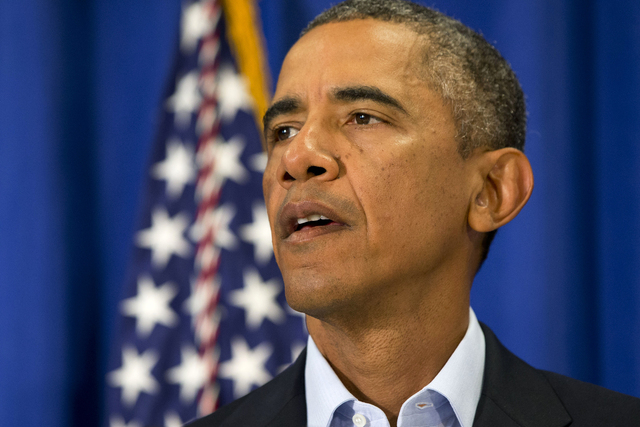 Remember when we were told that by simply electing Barack Obama the seas would stop rising and the Muslim world would see America differently?
Well, that ain't workin' out like we thought.
We were so irrationally excited at the prospect of our first black president we overlooked the warning signs of electing what we should have seen as an inexperienced guy with megalomaniacal narcissistic tendencies.
Consider that now infamous NPR interview with candidate Obama. It should have been a big tell:
"I truly believe," Obama said, "that the day I am inaugurated not only does the country look at itself differently but the world looks at America differently … My sister is half Indonesian … I'm intimately concerned with what happens in these (Muslim) countries …. those are powerful tools …" yada yada yada.
Obama's half-Indonesian sister notwithstanding, we now reap what Obama has sowed on foreign policy.
It's 2014 and we come up on another 9/11 anniversary. The president has made a total mess of our presence on the world stage. Every place he's touched has become worse.
Although it is technically true that under Obama the Muslim world looks at the U.S. differently, there's nothing good about radical Islamists seeing America as easy pickings. Christopher Hitchens, God rest his soul (which I hope warms his once atheist heart), had it right when he explained the Obama phenomenon as an overwhelming desire of Americans to believe his line of "Yes, we can … all get along."
"They want it to be true," Hitchens said.
"This is a guy who can make a speech accepting the nomination saying: 'This will be the moment we look back on as the time the oceans stopped rising.' So just by getting the delegate count he's arrested the climate crisis and no one thinks it's funny, except me. This is a megalomaniacal narcissist."
Well, Christopher, it's beyond funny now. We're in trouble worldwide because, in fact, everyone looks at us differently now. Just when we needed a bigger president, we got a megalomaniacal narcissist.