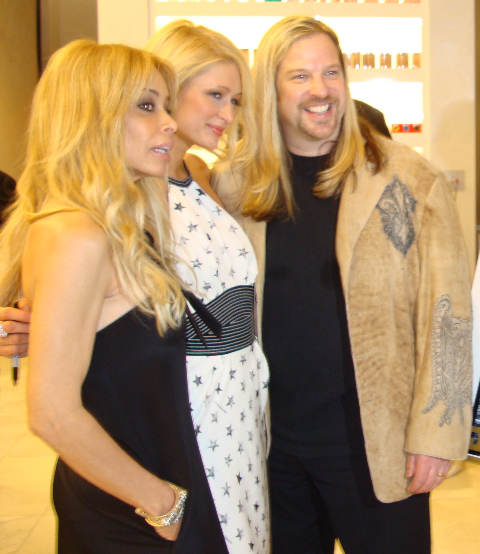 Paris Hilton says she's working on a "surprise" venture in Las Vegas. She told Vegas Confidential she has a meeting here today about the project. She declined to go into details, but said, "It's not a restaurant."
Hilton has been linked in recent years to numerous rumors about a Las Vegas nightclub association. In October 2004, she signed a deal with Planet Hollywood chairman Robert Earl, but it didn't get off the ground.
Hilton, in town to promote a new salon at Caesars Palace (Michael Boychuck's Color), dismissed reports that she and Kevin Federline were a couple over the New Year's weekend here.
"It's so annoying. Anytime you're seen talking to someone or in a picture, you're suddenly involved. There's nothing there. Not at all. I love Britney," said Hilton.
Her New Year's resolution? "Just keep positive and keep positive people in my life."
— NORM CLARKE, Vegas Confidential