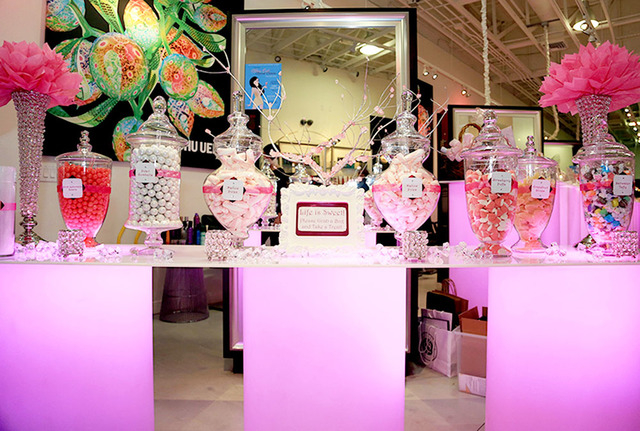 LAS VEGAS – Park Place Infiniti is a proud sponsor of the fourth annual Blow Out Breast Cancer event, presented by the Smiles for Survivors™ foundation and Square Colour Salon and Spa.
The event will benefit the Smiles for Survivors™ foundation, which helps breast cancer patients combat the oral side effects of chemotherapy and radiation treatments.
"Our goal is to help provide breast cancer patients with treatment for oral problems resulting from their cancer treatment," said Dr. Olya Banchik, Smiles for Survivors founder and Hillcrest Dental dentist. "We also want to raise awareness of the impact that cancer treatments have on oral health."
The beauty event kicks off at 2 p.m. on Saturday, Oct. 18, at the Square Colour Salon and Spa, 1225 S. Fort Apache Road. The event will feature a variety of beauty-spa experiences offered until 6 p.m. Then, evening festivities will go from 7 p.m. to 11 p.m., and will include a variety of food, cocktails, live entertainment and a silent auction. Advance ticket prices are $75, which includes admission to the party, a blow out and a Kerastase conditioning hair treatment or $50 for the party only. Services such as lash and nail treatments are an additional $20. Tickets can be purchased at Square Salon, (702) 255-7050 or at Hillcrest Dental, (702) 395-1088. Tickets are $60 at the door.
Park Place Infiniti General Manager Joe Tortomasi said he knew little about the oral effects of cancer treatments until he met Dr. Banchik. Once he learned how serious such problems could be, he offered any help Park Place Infiniti could provide. Like all the company's dealerships, he said Park Place Infiniti is dedicated to being a strong community partner.
"This is a really important cause," Tortomasi said. "This event is a wonderful way for people to take a break, feel pampered and feel good that their participation will lead to some relief for patients suffering oral side effects from cancer treatment."
According to the Smiles for Survivors™ foundation, about 40 percent of breast cancer patients suffer from oral side effects during chemotherapy and radiation treatments. Some of the potential side effects include:
Inflammation of the membranes of the mouth;
Gum infections;
Dry mouth;
Change in sense of taste;
Oral pain;
Oral sores;
Tooth decay.
If left untreated, these problems could lead to other conditions, such as dehydration, malnutrition and weight loss.
"Our mission is to connect cancer patients with dentists and other specialists who could provide preventive and restorative dental treatments," Banchik said.