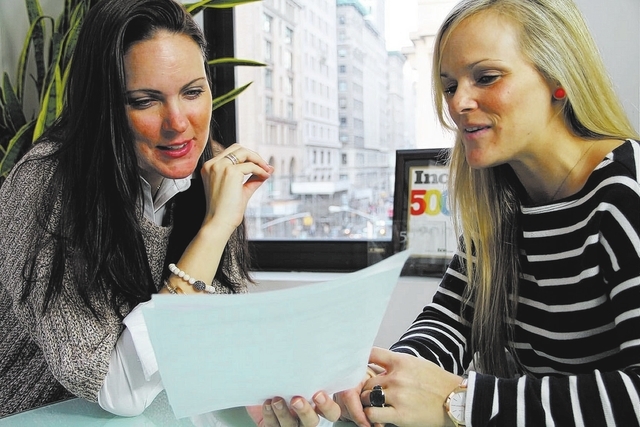 Job seekers will be relying more and more on staffing companies that are friendly to applicants in a market filled with legions of job hunters. One reason is obvious. In some fields, full-time, permanent positions are declining. In others, highly qualified job seekers create competition for companies bringing them on board. Applicant-friendly staffing benefits job seekers in declining and robust industries.
Is this the best job-hunting target? It might be, but it's only one of many.
Be judicious. When you encounter a cattle-call atmosphere, go elsewhere. It's eroding as companies develop more in-depth relationships with job seekers. Is this purely a business decision based upon what firms, clients and applicants want?
Edward Ryabovsky, program manager, talent acquisition at Verizon Corp. in Baskingridge, N.J., has both planned recruiting and recruited.
"Any agency that focuses explicitly and specifically on increasing the probability of candidates getting employed is applicant-centric," he explains. "They spend time and effort developing applicants through career counseling, resume development and interview coaching, including dress and understanding culture.
"An applicant-centric approach involves working with fewer applicants, providing them a high level of service and getting a higher hit ratio on placeable candidates," he says. "It's all about numbers for agencies that aren't applicant-centric."
He adds that agencies don't generally charge for these services.
ON THE STREET
Atrium LLC, headquartered in New York, and Optech LLC, headquartered in Troy, Mich., serve different customers. The latter has information technology and engineering clients; the former, clients in multiple industries. Marcie Wechsler, Atrium's executive director of staffing, extols the applicant-centric approach, which replaces the superficiality that annoys applicants. She's been in recruiting for more than 15 years and now oversees temporary administrative support.
"It starts and ends with the associates," she says. "We cultivate them, provide consultative services and forge long-standing relationships. The payoff is absolutely worthwhile" in terms of the retention the firm offers clients, associate loyalty and job satisfaction on Atrium's staff. She adds that applicants receive benefits, some even before they begin assignments.
Scott Goodwin, Optech's chief operating officer, recruits and places applicants in projects and staffing assignments of a year or two and projects and places executives in permanent positions. His company has become increasingly candidate-centric because of its tight market.
"Optech's view (centers on) the whole candidate experience," he says. "Where do you want to go as a technical person? What are you looking for in the next move?"
Predictions that the number of employees changing jobs will rise this year reinforce the need for this orientation.
"If you approach candidates as trying to sell them things," Goodwin says, "they won't return the call.
Dr. Mildred L. Culp of WorkWise® welcomes your questions at culp@workwise.net. © 2014 Passage Media.