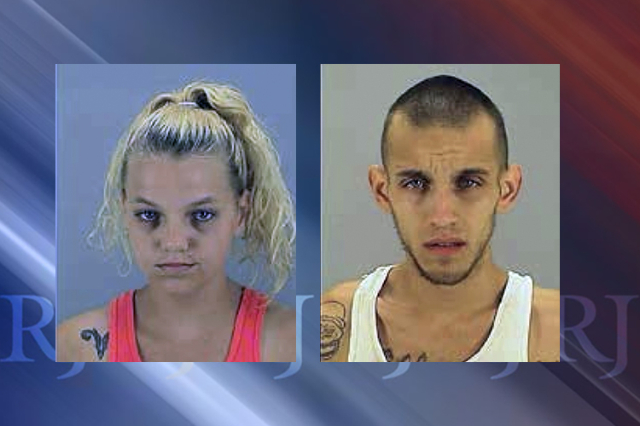 Police in Akron, Ohio discovered a meth lab while responding to reports of an unsupervised child who was seen eating charcoal.
Heather Sandau and Nicolas Anton, both 25, were arrested Sunday night in connection with the incident. Both are charged with child endangering, felony drug possession, and illegally possessing chemicals used for methamphetamine, Cleveland.com reported.
Police were responding to a report of a 1-year-old who was seen eating charcoal. Inside the home police found a meth lab, as well as syringes used for other drugs.
Heather Sandau was identified as the toddler's mother.
Anton, Sandau's boyfriend, was previously sentenced to 10 months in jail in 2011 for theft, eight months in 2013 for attacking an acquaintance and 10 months in 2014 for possession of methamphetamine and forging checks.
Both are expected in court Monday.
The toddler was taken to the hospital for evaluation and is in state custody, according to Fox 8.
Contact Kristen DeSilva at kdesilva@reviewjournal.com. Find her on Twitter: @kristendesilva