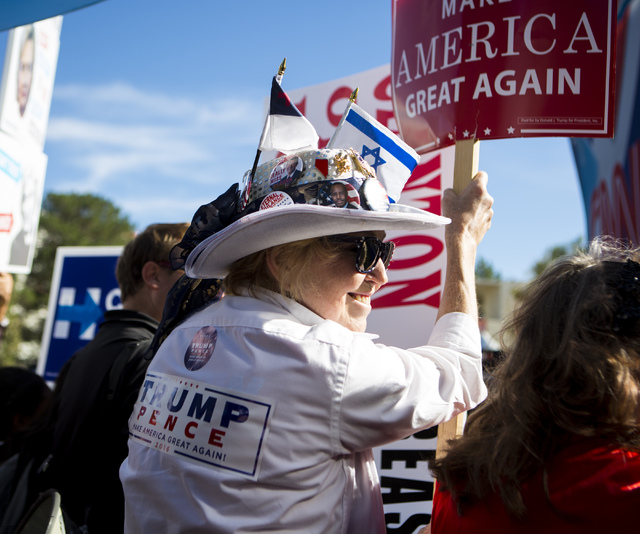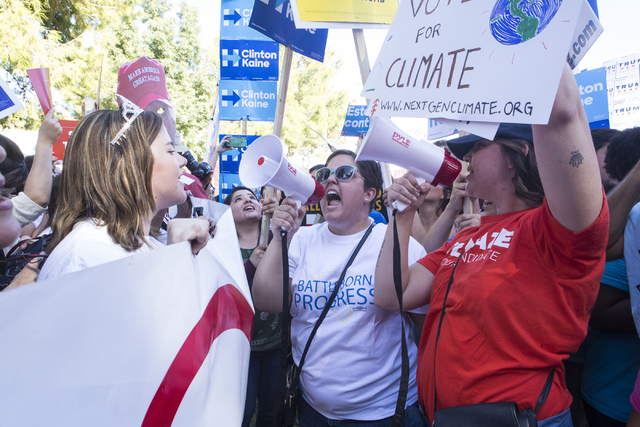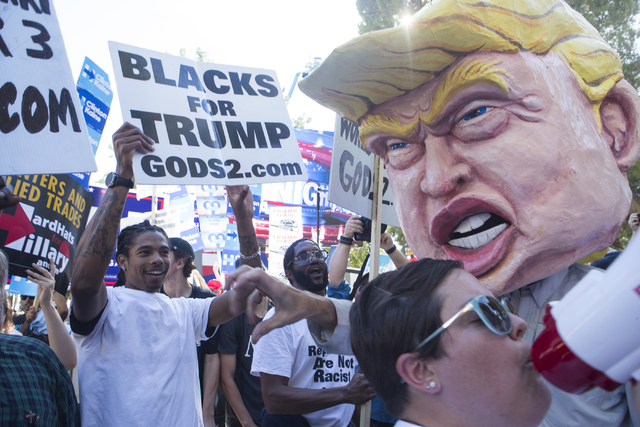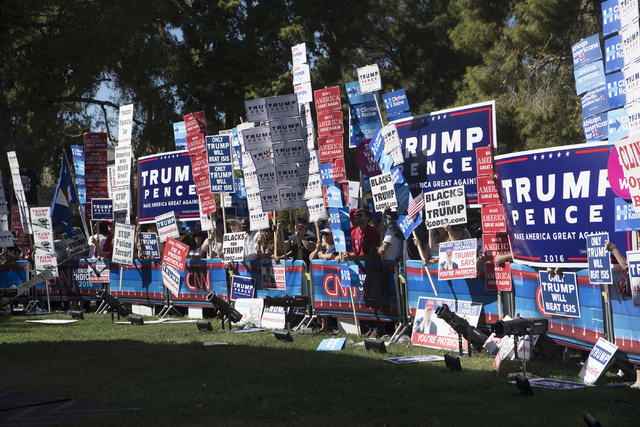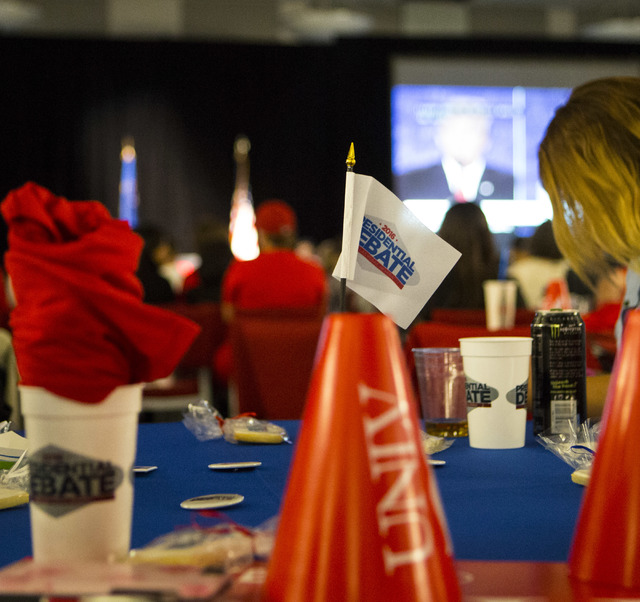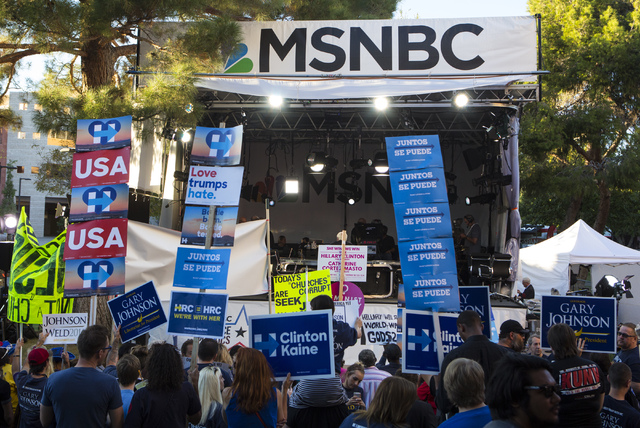 After months of anticipation and weeks of hype, the final presidential debate landed in Las Vegas, bringing political pundits, protesters and pageantry.
Before Hillary Clinton and Donald Trump took to their lecterns at the Thomas & Mack Center at the University of Nevada, Las Vegas, supporters and characters gathered nearby.
They carried placards and plastered themselves with buttons. Trump backers flashed signs showing the real estate magnate wearing a Make America Great Again ball cap that read, "Hillary Says You're Deplorables, Trump says you're patriots." Clinton backers carried signs reading "Love Trumps Hate."
Although they were free to clap and march, UNLV police forbade megaphones, arguing that they disturbed classes and interfered with broadcasting journalists, who'd come from across the country.
The debate inside the Thomas & Mack was often intense and contentious. Clinton labeled Trump a "puppet" for Russian leader Vladimir Putin and Trump called Clinton a liar and criminal who should have been prosecuted, not allowed to run for president. The puppet remark became an instant meme on Twitter, drawing hundreds of hashtagged tweets.
The presidential debate is over, but election season lasts a little longer. Both Clinton and Trump have campaigned heavily for the state's six electoral votes.
Ballots in Nevada will be cast starting Saturday.
President Barack Obama is scheduled to visit the valley Sunday to stump for Clinton.
Contact Matthew Crowley at mcrowley@reviewjournal.com. Follow @copyjockey on Twitter.
Visit our election page for full coverage of the 2016 debate.
RELATED
Clinton, Trump come out swinging in Las Vegas debate
Hillary Clinton makes surprise appearance at North Las Vegas debate party
Motorcades for Clinton, Trump cause few traffic problems
What they're saying about the Las Vegas presidential debate
Fact-checking the Las Vegas presidential debate
Clinton, Trump protesters clash peacefully before debate
Free speech advocates question UNLV's use of public expression area for debate