Providence to host social event
September 17, 2010 - 11:00 pm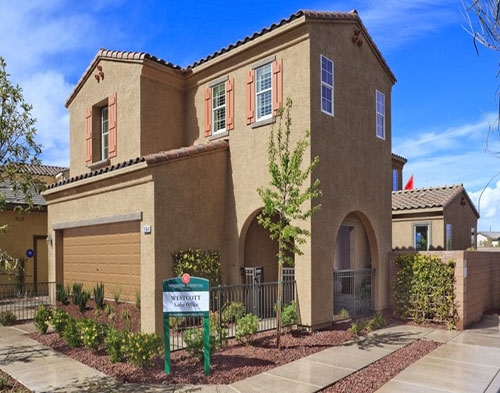 The eighth annual Sunny 106.5 Ice Cream Sunday will be held on Sunday, September 26 from 11 a.m. to 2 p.m. at the Providence master-planned community, located at 7051 N. Hualapai Way. The free event is being held at the community for the first time.
"We're pleased to host and participate in the Sunny 106.5 Ice Cream Sunday as it's such a great event," said Deonna Stocker, manager of Information Center Operations for Providence and its sister community Mountain's Edge.
Meadow Gold will provide the pre-packaged ice cream treats featuring different flavors and several types of ice cream bars. Food will be available for purchase.
Event sponsor Sunny 106.5 will provide music throughout the day with morning radio hosts Melanie and Mike serving as emcees. Activities include face painting, clowns, bounce house, tug-of-war, hula hoop contest, musical chairs and coloring contest. Educational and family-oriented booths will cover schools, services and kid-friendly venues. Several of the Providence homebuilders will be present, some providing additional activities and giveaways.
Providence homebuilders include Beazer Homes, KB Home, Lennar, Meritage Homes, R/S Development, Ryland Homes, Warmington and Woodside Homes.
Warmington is featuring several campaigns including its We've Got a Plan campaign that showcases its new floor plans and highlights an onsite Wells Fargo home mortgage component. Other campaigns include Plan to get you Moving! and We've got a Plan to Get You Living with financial incentives. The We've got a Plan that You're Going to Love! campaign showcases Warmington's 12 new floor plans (single- and two-story), three neighborhoods, pricing from the mid-$100,000s to the low 200,000s and membership to The Club at Northern Terrace.
Ryland Homes' Community Partnership Program focuses on qualifying teachers, firefighters, police officers, nurses and retired and active duty military personnel who are eligible to receive an additional 1 percent off the base price of a new Ryland home. This incentive applies to all purchase agreements signed prior to Dec. 31. Ryland Homes also is inviting military personnel to attend its free Why Buy Now seminar Sept. 25 to be held at 10 a.m. at Ryland Homes corporate offices, 8925 W. Russell Road, Suite 200. To register, call 306-6181 or e-mail ryllasvegas@ryland.com.
To learn more about Providence, visit the community's information center, which resembles an old-fashioned soda shop. It is open 10 a.m. to 4 p.m. daily.
For more information, call 433-5084 or visit providencelv.com.