Public Education Foundation honors Schorr, Loveman
October 4, 2013 - 11:55 am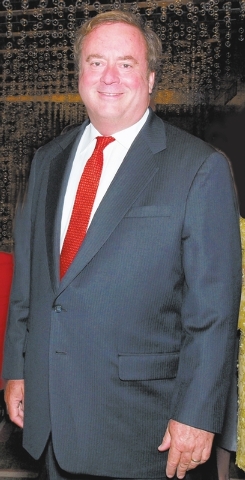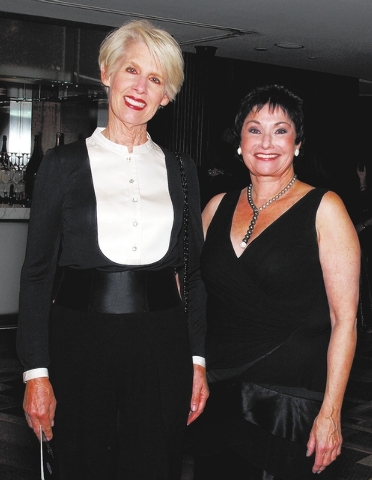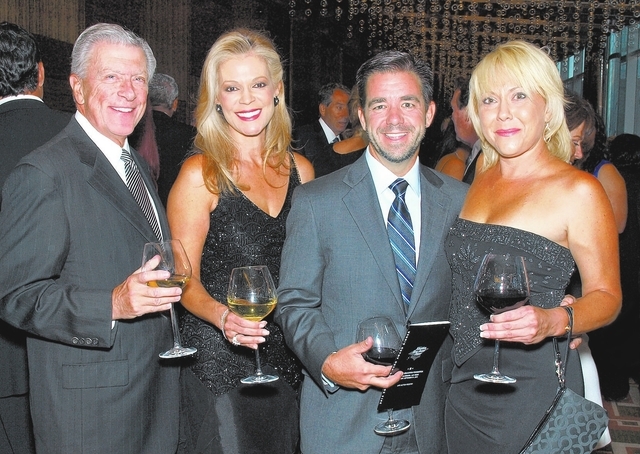 Gary Loveman and Steve Schorr were honored during the Public Education Foundation's 17th annual Education Hero Award dinner Sept. 21 at Mandarin Oriental.
The Public Education Foundation is dedicated to strategic giving, entrepreneurship, talent development and public education reform. The sold-out event raised $1.4 million.
Loveman received the 2013 Education Hero Award. Known to be a leader in education, Loveman is CEO and president of Caesars Entertainment Corp. Following his graduate work at MIT, Loveman was an associate professor at Harvard. Before Loveman addressed the crowd, a musical tribute was performed in his honor by students from Las Vegas Academy; Las Vegas, Liberty and Green Valley high schools; and McCaw Elementary School.
Schorr, vice president of Cox Communications, was presented with the Champion of Children Award. Schorr has been an active partner in education within our community for more than 25 years, and an elementary school bears his name. The Steven G. Schorr Elementary School's Suzuki Ensemble entertained.
The party opened with a reception in the hotel's ballroom, where guests, after being greeted by Green Valley High School students wearing graduation caps and gowns, bid on one-of-a-kind items and socialized.
Seen among the crowd were Ann Lynch, Cindy and Rory Reid, Melissa Warren, Gloria and Mark Fine, Melinda and Bob Brown, Myrna Torme Williams, Larry Ruvo, Karen and Morgan Cashman, Shelley Berkley and Larry Lehrner, Theresa and Michael Minden, Melissa and Matt Cook, Stephanie Stallworth, Carole Frye, Carolyn Walker and Steven Singer.
Masters of ceremonies were Sue Manteris and Kendall Tenney.
The dinner chairmen were Sig Rogich, chairman of the board of the Public Education Foundation; Jan Jones Blackhurst, senior vice chairwoman; and Judi Steele, president and CEO. The entire board of trustees, Carolyn Edwards, Lorraine Alderman, Deanna Wright, Chris Garvey, Linda Young, Erin Cranor and Patricia Teu, attended.
Pat Skorkowsky, superintendent of the Clark County School District, spoke on how promising new programs made possible through philanthropic giving from the Public Education Foundation make lasting impressions on our youth.
Violinist Emily Richardson, a student at Bob Miller Middle School, entertained. Green Valley High School's Jazz Combo also performed during the gala.
Among the eight live auction items was a Mikimoto pearl necklace that sold for $9,000. A labradoodle female puppy went for $2,500, and her brother sold for $1,400. Spending a day with the Metropolitan Police Department's crime scene investigation team was won for the bid of $5,000.
Guests learned that the Public Education Foundation has outgrown its building and will launch a $10 million capital campaign for a new campus on Maryland Parkway. Michael J. Brown of Barrick Gold Corp. made a large donation for the naming of the boardroom.
Others in attendance were Congresswoman Dina Titus, state Sen. Barbara Cegavske, Assemblywoman Marilyn Dondero Loop, Assemblyman Harvey Munford, Dishonne Muhammad, Ardell Galbreth, Marybel Batjer, Thalia Dondero, Holly Schorr, Lori Rogich, Mackenzie Warren, David Goldwater, Peter O'Neill, and Irais and Robert Kolesar.