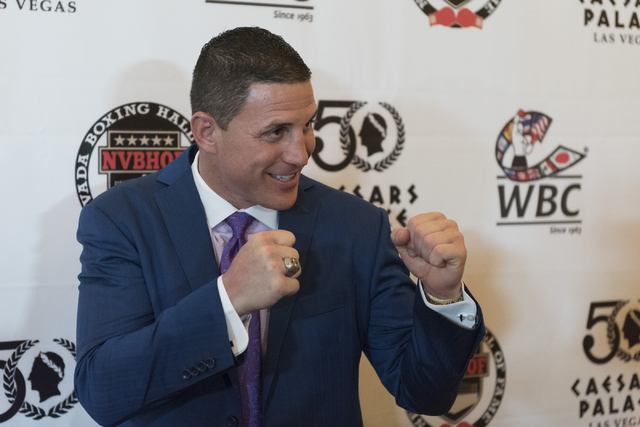 CARSON CITY — Prominent Reno trial attorney Joey Gilbert on Tuesday came out in support of Donald Trump's call for a special prosecutor to investigate links between Hillary Clinton's time in the State Department and the Clinton Foundation.
Gilbert, who introduced Trump vice presidential candidate and Indiana Gov. Mike Pence at a Reno event earlier this month, said in a statement put out by the Trump campaign: "Donald Trump is right — the pay-to-play scheme involving Hillary Clinton's State Department and the Clinton Foundation demands a full investigation by a Special Prosecutor.
"This administration's FBI and Department of Justice leadership have proven incapable of conducting a serious and credible investigation with Hillary Clinton running for a third Obama term," Gilbert said. "The American people deserve a full, impartial investigation, and they need it now."
Gilbert is a former professional boxer and collegiate fighter at the University of Nevada, Reno.
In 2008 Gilbert agreed to pay a $10,000 fine for a positive steroid test as part of a settlement with the Nevada Athletic Commission. The Reno middleweight gained international attention on the NBC reality series "The Contender" in 2005.
He retired from professional boxing in 2010.
Contact Sean Whaley at swhaley@reviewjournal.com or 775-461-3820. Find him on Twitter: @seanw801