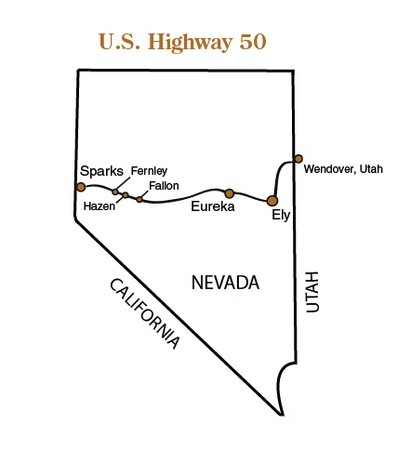 It's June 9, 1909. Alice Huyler Ramsey is a 22-year-old married mother of a toddler, living in Hackensack, N.J. She has a penchant for driving cars in endurance events and has agreed to pilot a 1909 Maxwell-Briscoe cross-country, from New York City to San Francisco, in a marketing scheme for Tarrytown, N.Y.-based Maxwell-Briscoe Motor Co. The plan is to demonstrate the utility of the automobile, but also to show that women are capable drivers and potential purchasers.
Ramsey's husband, attorney and U.S. Congressman John Ramsey, has just one demand before he will consent to this great adventure: Alice is to be accompanied by her sisters-in-law, Margaret Atwood and Nettie Powell, and family friend Hermine Jahn. All agree to the terms. Maxwell-Briscoe will furnish the car Ramsey will drive, an escort vehicle and pay all expenses.
With that arranged, the four plucky women leave New York City in a brand-new, $1,750 Maxwell touring car after a farewell ceremony in Manhattan.
After more than 50 days, Ramsey's journey finally heads into Nevada. The foursome spends about six days in the Silver State, mainly Northern Nevada. Because of her accomplishments, the National Automobile Museum in Reno is hosting an exhibit through March 15 that commemorates Ramsey's momentous drive through Nevada 100 years ago and recaps life in Nevada in 1909.
"One of our goals is to keep track of milestones in motorsports history," said Esther Isaac, sales and marketing manager for the National Automobile Museum. "We're featuring Alice Ramsey's journey because it affected so many things in the development of the automobile."
"I did it because it was a challenge and because I knew it would be fun," Ramsey said in a 1975 quote that appeared in Curt McConnell's "A Reliable Car and a Woman Who Knows It," a book he wrote to dispel the historic notion that women "did nothing to prove the utility of an invention that revolutionized transportation in the 20th century."
The bright green Maxwell that Ramsey drove was a five-passenger, four-cylinder, 30-horsepower touring model. At the time, it was considered a medium-sized vehicle despite its 104-inch wheelbase and 56-inch tread width. The 14-gallon fuel tank was replaced with a 20-gallon unit for the trip. The Maxwell utilized a three-speed transmission, acetylene headlights and 32-by-3-inch Ajax tires. Without their luggage and gear, the vehicle weighed 2,100 pounds. Fully loaded for the trip, it topped the scale at 3,500 pounds.
Sure, there had been plenty of women who'd made the cross-country trek, but not behind the wheel. Ramsey, however, should be credited with being at the forefront of women's introduction to the automobile in the U.S.
The trip took a total of 59 days, ending Aug. 7, 1909, in San Francisco.
On the 51st day, Ramsey and her intrepid troupe crossed from Utah into Nevada, just south of Wendover, Utah. Heading west via U.S. Highway 50, following what would eventually become the Lincoln Highway, Ramsey traveled through Ely, Eureka, Fallon, Hazen, Fernley, Wadsworth and Sparks, where they were relieved to see the lights, indicating electricity and a sign they were returning to civilization. The women arrived in Reno on the 57th day, thanks in some part to the state of Nevada for having recently completed $25,000 in road improvements.
Throughout the trip, according to McConnell, Ramsey and her companions performed many of the mechanical duties themselves. They cleaned spark plugs, scraped carbon from combustion chambers, tightened bolts and made emergency repairs. Still, Ramsey declared the car was great, despite needing new ignition coils, axle shafts and 11 tires.
Their first miles into Nevada were precarious, at best. First, they got lost between Ibapah, Utah, and Ely. Then, from Ely to Eureka, passenger Atwood spotted "a dozen mounted Indians." That, according to Ramsey was the only time they were a little scared.
In her 1961 book, "Veil, Duster, and Tire Iron," Ramsey recalled Nevada was, "a succession of more climbs, more difficulty getting on the right road, sometimes a blow-out and plenty of rough going." She writes of stops west of Eureka at the Pat Walsh ranch near Austin, at Rawhide and finally Reno.
In Reno, the women lodged next to the Truckee River at the Riverside Hotel. Here is where they met up with representatives from Maxwell, who would escort them to the coast and their final destination of San Francisco.
It should be noted, according to McConnell, the first females to cross the country by automobile were Anna Murdock and her daughters (Florence, 16, and Alice, 14), in the Jacob M. Murdock touring party of 1908. Ramsey, however, was the first woman to drive the distance. She averaged about 90.5 miles per day and 3.77 mph for her running time, or 64.4 miles per day and 2.68 mph for her elapsed time.
Ramsey, who lived to be 92, died in 1983, but not before making more than 30 transcontinental trips. "I'm probably happiest when I'm holding onto a wheel," she said after a 1986 cross-country drive. And, her driving record was impeccable. Beginning in 1908, her only ticket came in 1953, for pulling a U-turn in Covina, Calif. She was, however, named the "First Lady of Automotive Travel" by the Automobile Manufacturers Association and, in 2000, Ramsey was the first woman inducted in the Automotive Hall of Fame in Dearborn, Mich.
As for the Maxwell that Ramsey drove, it was supposedly destroyed in a garage fire in the 1920s. After World War I, the company merged with the Chalmers Motor Car Co. That did little to improve sales. Walter P. Chrysler was hired to save the company, but he eventually phased out the Chalmers and the last Maxwell. In 1925, the Maxwell became the new 4-cylinder Chrysler of 1926, according to the "Standard Catalog of American Cars" and "The Complete History of Chrysler Corp."