Rolls-Royce Wraith to arrive at Towbin Motorcars in June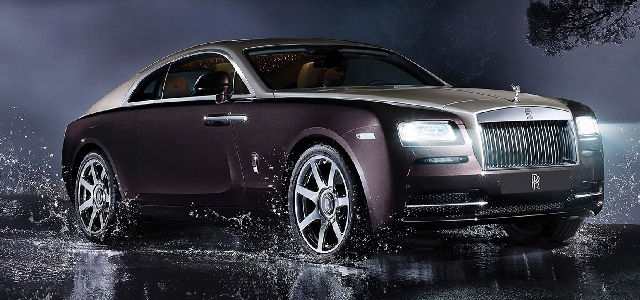 Towbin Motorcars will preview the new, two-door Rolls Royce Motor Cars Wraith in June. The car, the most powerful model in Rolls-Royce's history, will be available for purchase in September.
According to Towbin, the Wraith has an elegant design and top-of-the-line features, making it the most luxurious model in the brand's history. Among the features are automatic door-closing buttons, courtesy reading lights and an art deco influence.
It has a 6.6-liter twin-turbo V-12 engine, and is said to reach a top speed of 155 mph.
Included safety features are an automatic brake support system, knee air bags, infrared cameras for detecting warm objects and night vision technology, which will include warning messages to drivers.
Technological advancements in the Wraith include satellite-aided transmission, which will predict the drivers' next move and select the most appropriate gear for the terrain they are on, and voice-activated tools such as email and text messaging.
The Wraith will offer a variety of customization options with a two-tone paint scheme and interior variations.
Towbin Motorcars is at 5550 W. Sahara Ave. It showcases luxury brands including Aston Martin, Bentley and Rolls-Royce.
For more information, call 702-253-7000 or visit www.towbinmotorcars.
com.