Roseman University working to open medical school
March 28, 2014 - 10:32 am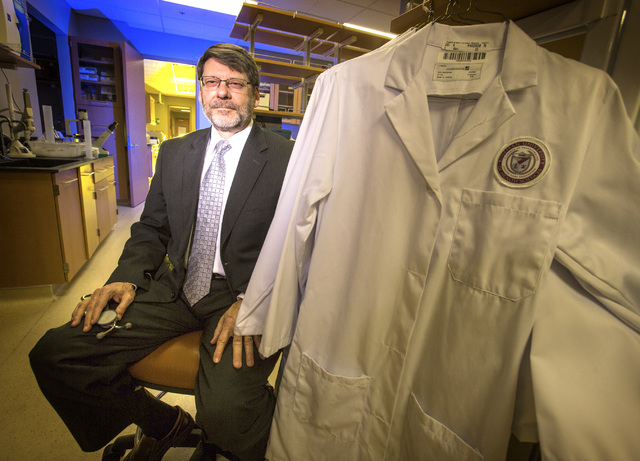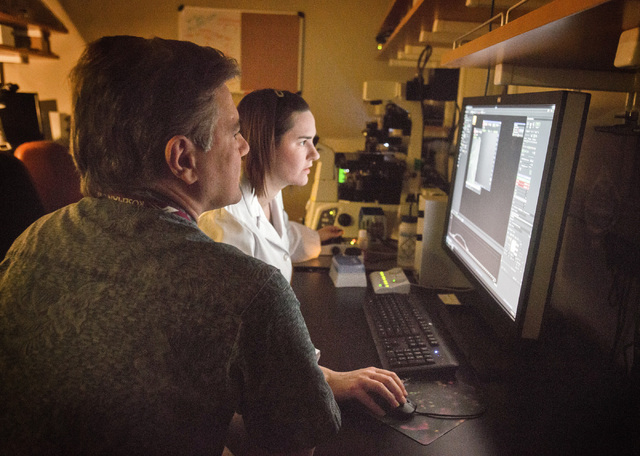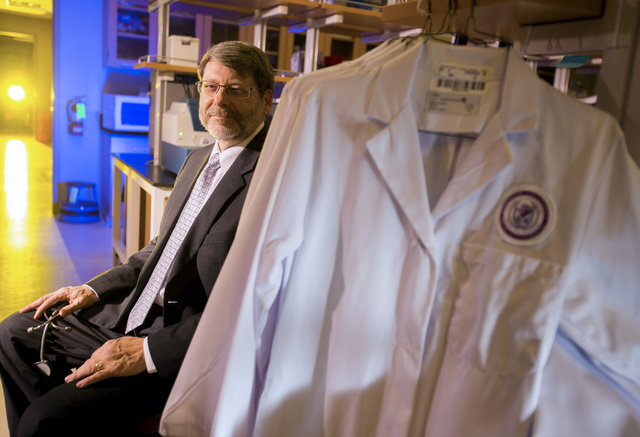 Roseman University has come a long way from its humble beginnings.
It started in 1999 in Henderson with $15,000 and 900 square feet when the private, nonprofit institution started what was then the Nevada College of Pharmacy.
Fifteen years later, Roseman has a $100 million a year operating budget that includes campuses in Henderson and Jordan, Utah. Its newest real estate acquisition in Summerlin will become a third campus, and will serve as the next phase in the school's history.
Although debate over starting a medical school at the University of Nevada, Las Vegas continues, Roseman recently announced that it would open a College of Medicine in 2017 in the former Nevada Cancer Institute research complex. The campus is expected to have 60 students enrolled in its first year and to ramp up to 120 students in each class over time.
"I think there's a presumption about why we are doing this as a reaction to all the hubbub about medical schools in Nevada," said Renee Coffman, Roseman's president and co-founder. "We have been working on this for more than three years. If you look at our mission it's clear: We are an institution for the training of future health professionals, and as you look at our development from pharmacy, nursing, dentistry and orthodontics, we have planned new programs in reaction to the needs of the community.
"It was clear that to us the next priority for Roseman in terms of the needs of Southern Nevada and Nevada in general was that a medical school made sense for us."
Roseman acquired several research groups that would have left the valley when the Nevada Cancer Institute went bankrupt, Coffman said. Having research groups in place is a necessity before opening a medical school that can get accreditation, she said.
Roseman, which has 750 students at its Henderson campus, offers degrees in pharmacy, dentistry and nursing. Its new school shouldn't affect UNLV's plan, Coffman said, noting that UNLV's Lincy Institute has determined the city can support several medical schools.
"There's going to be big economic impact as we start hiring folks. Cities smaller in size than us have several," Coffman said. "Omaha (Neb.) has two. The way we look at ourselves is we are the private alternative to any public alternative that comes forward. I think there's always a place for both.
"Nevada hasn't had a long-standing history of postsecondary institutions, and we are at a point in our development and maturity (where) we can look at private institutions," Coffman said. "Sometimes students like the alternative: to be in a private school. We hope should the Nevada Legislature move forward (with a medical school at UNLV), they would be open to collaborate with us."
Coffman said acquisition of the 184,000-square-foot Nevada Cancer Institute's Ralph and Betty Engelstad Cancer Research Building as part of a merger helped accelerate Roseman's timetable, and said there's a chance classes could begin before 2017.
The school in April named Mark Penn as its founding dean. He has served as chancellor of Roseman's Utah campus.
The school is initiating the accreditation process, developing curriculum and designing an undergraduate clinical training program, and its residency programs.
"For us, we've had a track record of success," Coffman said. "We started a pharmacy school from nothing, and our students have graduated and done very well. The reason we came here was there was no college of pharmacy in the state, and there was a huge shortage of pharmacists.
"As we have grown and matured, there isn't a shortage of pharmacists anymore. We helped diminish the shortage of nurses with our nursing program, and we hope to do the same thing, and I think we will, with the medical school."
The school plans to work with Las Vegas High School to cultivate students for the medical profession. Roseman draws heavily from California, Arizona and the Mountain West, and Coffman said she expects that will likely be the case for the medical school.
"Maybe the reason you haven't heard so much about us up until this point is because we wanted to make sure we had all of our ducks in a row and do all of our planning and due-diligence," Coffman said. "The last thing I want to be is the next stadium project in the valley, where you heard all those promises and they went to hell in a handbasket."
Roseman has yet to announce its staffing, budget and fundraising plans, Penn said. Employment could start at 50 to 100, growing to 200 to 250 over time, he said.
"There's a big task, and it just doesn't involve the financing and the budget," Penn said. "It's the build-out of the facility we have, too. We have to figure out what the rooms will look like, and how we're going to do our teaching within that space. And we have other needs to figure out."
Roseman could also help support the school with revenue from patient care services at new medical clinics since the community needs more family practitioners and pediatricians, Penn said. The clinic setting would be an opportunity for students in various aspects of the university, including nursing and pharmacy to work in a clinical setting, he said.