Rubio: Homeland Security funding must continue despite immigration fight
February 19, 2015 - 1:52 pm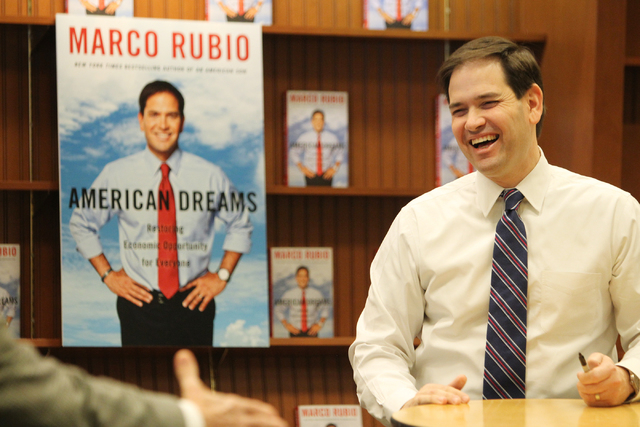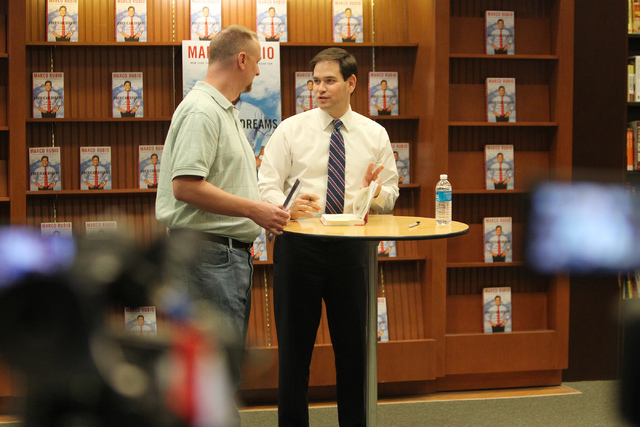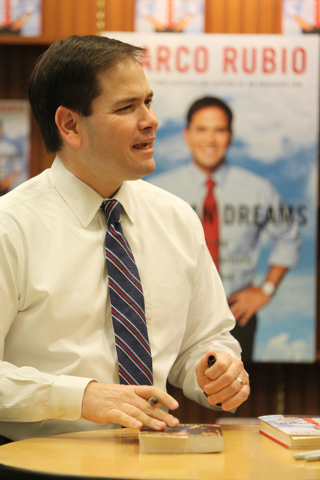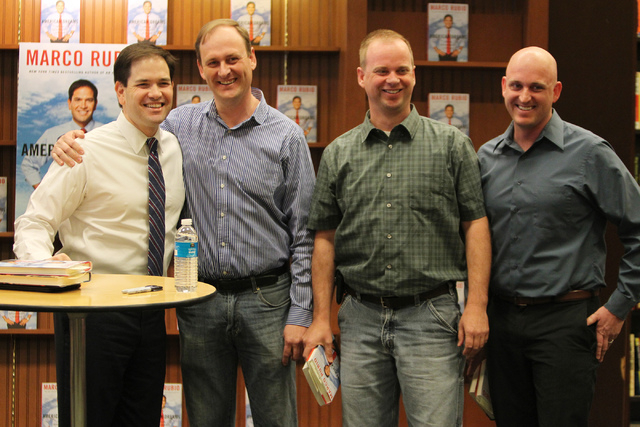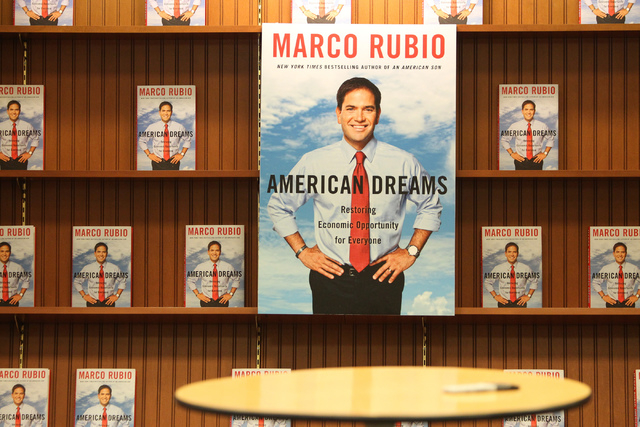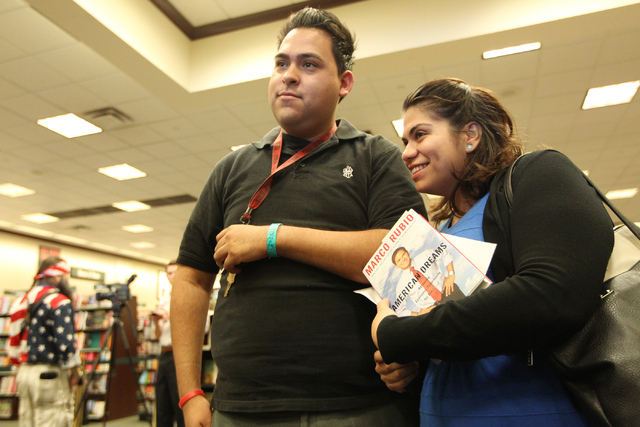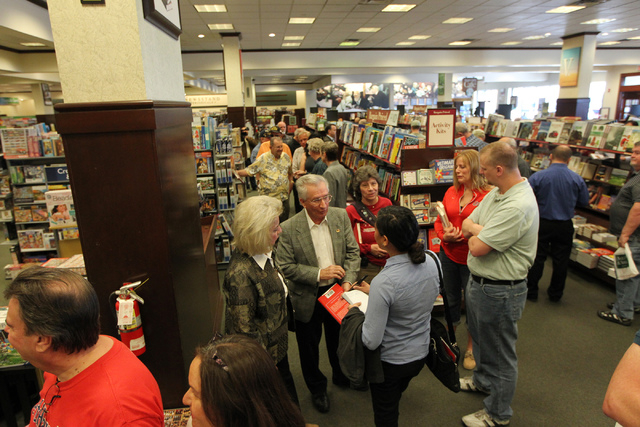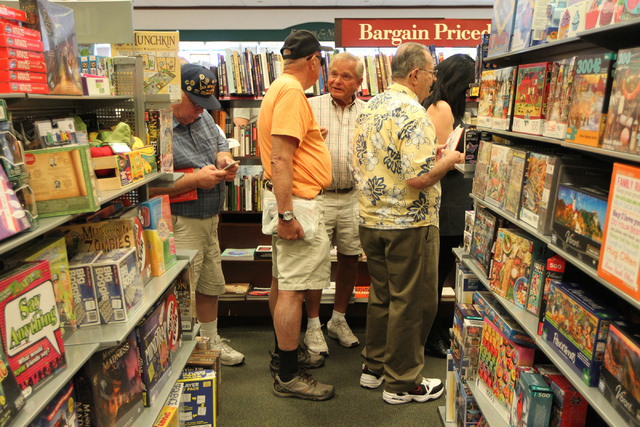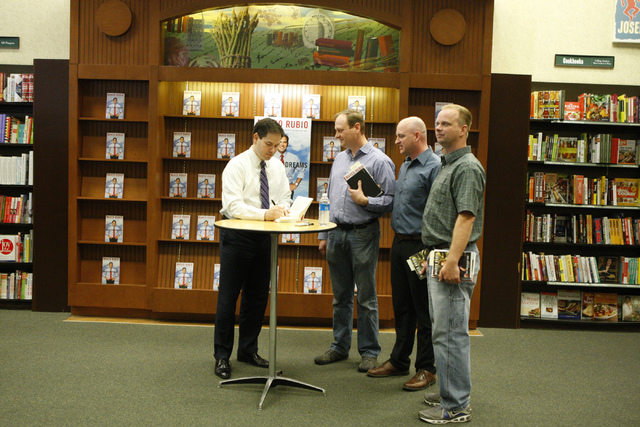 During a visit to Las Vegas, U.S. Sen. Marco Rubio suggested Wednesday that Congress should pass a bill to fund the Department of Homeland Security without conditions, essentially stepping back from a battle with President Barack Obama over his executive actions on immigration.
The possible Republican presidential candidate said national security is too important to hold up funding, although he disagrees with Obama's moves to go around Congress to halt deportations of up to 5 million undocumented immigrants.
Obama's order would let immigrants here illegally get work permits, collect Social Security and Medicare and gain tax credits as well.
"Yeah we have to fund Homeland Security," Rubio said at a brief news confernce. "Look, I'm in favor of any measure that has a chance of succeeding that could stop the new order. But the truth of the matter is the president's not going to sign that and we don't have the votes to pass it in the Senate. We can't let Homeland Security shut down."
Rubio, who is from Florida, noted that Obama has threatened to veto any bill that would reverse his executive actions on immigration, including the measure to pay for Homeland Security.
He suggested Congress needs to pass a clean Homeland Security funding bill, although he stopped short of calling for such a move.
Rubio's comments came after an hour of signing copies of his book, "American Dreams, Restoring Economic Opportunity for Everyone."
More than 100 people, mostly supporters, lined up at a Barnes & Noble bookstore on North Rainbow Boulevard.
Several pro-immigration activists at the book-signing politely confronted Rubio, asking why he doesn't support letting young immigrants stay in the United States permanently without fear of deportation. The activists included Astrid Silva, who has met with Obama at the White House and was mentioned in his State of the Union address, and Laura Martin, a spokeswoman for the Progressive Leadership Alliance of Nevada.
Rubio said he does support young immigrants but believes there should be a long-term legislative solution instead of allowing Obama to protect them temporarily by using his executive powers.
"You can do it by passing a law," Rubio told Martin after signing her book. "You can't just do it by executive order. … You should read my book. It talks about how we can do it."
After his news conference outside the store, Silva yelled a question at the departing Rubio, who did not answer. A so-called "DREAMer," the young undocumented immigrant has benefited from Obama's actions. Her father remains in danger of deportation, however.
"What can we tell our parents who are going to be deported?" she asked.
Most of those who came to meet Rubio were supporters who want him to run for president or think he's a top prospect.
"You got my vote, senator," said Bernie Fratto, who said he liked Rubio's vision for the country. "I think he has political savvy and leadership that could guide this country. He's a good man."
Lynne Clark said she still is vetting potential GOP White House hopefuls but likes what she sees in Rubio. She also attended a recent event with U.S. Sen. Rand Paul, R-Ky., another potential candidate.
"I'm for anybody who's a true conservative," said Clark, a registered Republican who supports tea party ideas. "I like him. I like what he has to say about immigration."
Tom Lisiewski said simply, "I think he's the one."
"I think he'll bring together more people," he said, adding he doesn't like how Congress is so divided. "We need someone who can bring us together. We need someone the whole nation can look up to."
Rubio is making stops in the four early voting states, including Iowa, New Hampshire, Nevada and South Carolina.
Rubio, 43, is among a couple dozen Republicans considering running for president in 2016. He has said he will make a decision soon.
The son of Cuban immigrants, Rubio has taken a leading role in addressing the issue of what to do about an estimated 11 million undocumented immigrants living illegally in the United States.
The U.S. Senate passed an immigration reform bill more than a year ago when Democrats were in charge, led by then-Senate Majority Leader Harry Reid, D-Nev. The GOP won control of the Senate in the Nov. 4 election.
The GOP-controlled House hasn't acted on the bill, with Republicans arguing the immigration system is broken but needs to be fixed by several separate pieces of legislation.
Rubio said Wednesday that Congress should tackle immigration in three steps: First, improve border security to stop the flow of illegal immigrants; second, make the immigration system more efficient and fair; and third, deal with undocumented immigrants living in the U.S. now by letting them stay here if they apply for legal status and work permits and pay fines as they go to the back of the line in a process that could take years.
Rubio said he doesn't agree with Obama's 2012 executive order that protected from deportation young immigrants who were brought here illegally by their parents. But Rubio said it wouldn't be fair to reverse course and deport those DREAMers.
The senator said he does want to repeal the latest executive action Obama took Nov. 20 that protects from deportation some 5 million undocumented immigrants, mostly those with family who are U.S. citizens. A Texas judge ruled against the Obama administration this week, preventing his latest executive order from being carried out.
But the administration is appealing the ruling, which grew out of a lawsuit filed by 26 states. Nevada was the last state to join the lawsuit.
The Department of Homeland Security faces a shutdown of nonessential operations if Congress doesn't approve a plan by Feb. 27, when funding expires.
Contact Laura Myers at lmyers@reviewjournal.com or 702-387-2919. Find her on Twitter: @lmyerslvrj