Rude realtor writes nasty anonymous letter to elderly couple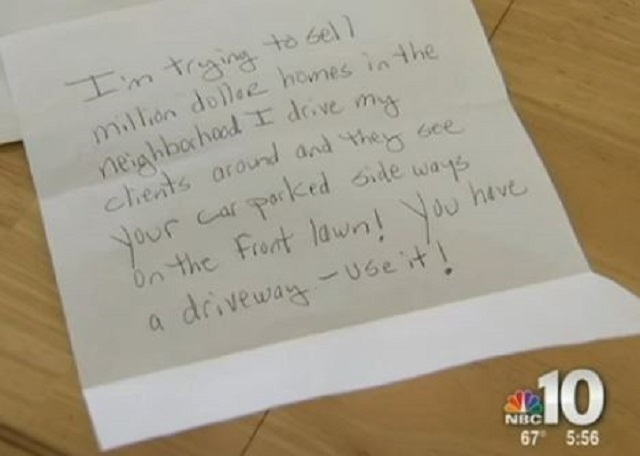 An elderly couple in Ocean City, New Jersey, was shocked this week to get a nasty anonymous letter from a real estate agent criticizing their house's curb appeal.
Bill and Barbara Doughten, who are in their 70s, have lived in their house for decades, they told NBC Philadelphia. Bill started parking his truck on his front lawn because he has a leg problem and it's easier to take groceries inside that way.
The letter made it clear the real estate agent was worried about losing potential clients because of the parking job.
"I'm trying to sell million dollar homes in the neighborhood," it said. "I drive my clients around and they see your car parked sideways on the front lawn! You have a driveway – use it!"
Follow the RJ on Twitter: @reviewjournal