Ruvo Center conducts trials to fight Alzheimer's
September 26, 2013 - 10:15 am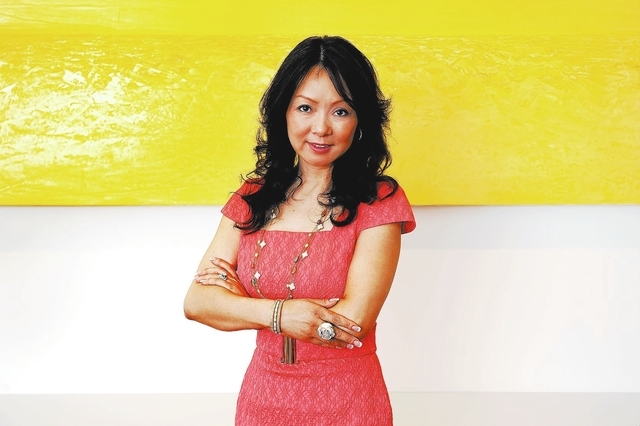 With the rapid rise of the prevalence of Alzheimer's disease, the important work done inside the Cleveland Clinic Lou Ruvo Center for Brain Health is helping to identify and develop new disease modifying therapies urgently needed to combat this mind-robbing disease. As a leading Alzheimer's disease clinical trial program, Lou Ruvo Center for Brain Health has a "multiple shots on goal" philosophy, testing many drugs to identify those few that may have beneficial clinical effects.
"We are currently conducting approximately 20 clinical trials of therapeutic and diagnostic approaches for (Alzheimer's disease)," said Dr. Kate Zhong, senior director of clinical research and development, who runs the center's clinical trials program.
The Lou Ruvo Center for Brain Health seeks innovative ways of accelerating drug development. One method is the use of agents approved for other conditions to treat Alzheimer's disease.
This approach is called "repurposing." Exploring the therapeutic utility of repurposed agents shortens drug development time and may speed getting new treatments to patients.
Biomarkers also can accelerate drug development. Using the Lou Ruvo Center for Brain Health's MRI and PET scan facilities to assess the biological effects of new drug therapies are means of detecting drug reactions more quickly.
Improving clinical trial methodology for all clinical trials is an important aim for Cleveland Clinic Lou Ruvo Center for Brain Health. Through study of new approaches, the center is exerting a transformative influence on the global clinical trial enterprise.
The multisite organization of the Cleveland Clinic Alzheimer's clinical trials consortium is novel and includes trial sites at Cleveland Clinics in Las Vegas; Cleveland and Lakewood, Ohio; and Weston, Fla.
In addition, the program is consulting on a new clinical program in Beijing, China, and clinical trials may be conducted there.
According to Zhong, the global population is aging and the frequency of Alzheimer's disease doubles every five years after the age of 65. Current treatments provide only modest improvement in symptoms and a temporary delay in decline.
The Food and Drug Administration requires that all medications be tested in clinical trials before approval in the general population. Thus, patients are empowered to help develop new medications that will treat the diseases that afflict them. In fact, the process of developing new treatments depends on patient involvement.
For more information on clinical trials, contact Samuel Hickson at 702-685-7073 or brainhealth@ccf.org.