San Francisco sues Nevada over alleged patient dumping
September 10, 2013 - 6:22 pm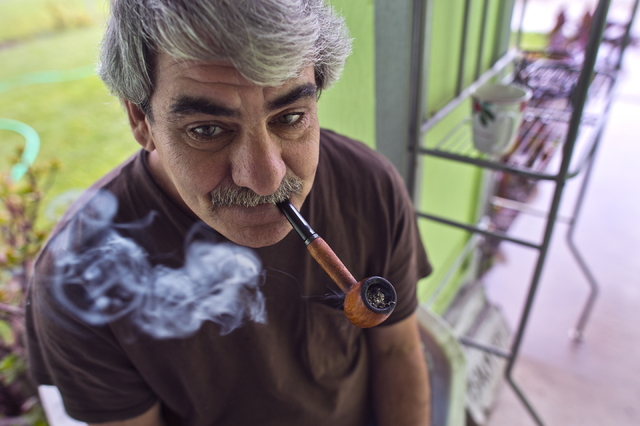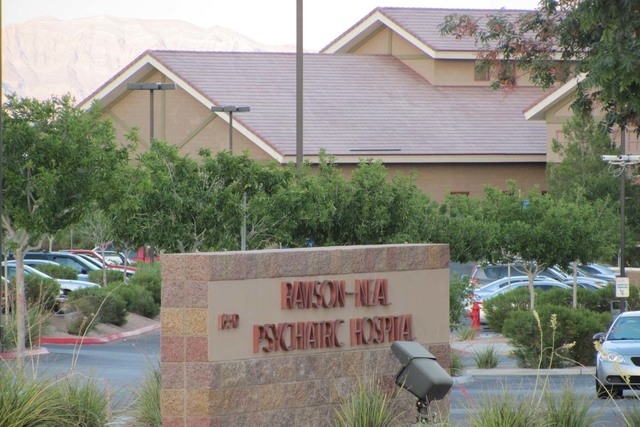 San Francisco City Attorney Dennis Herrera on Tuesday made good on his threat to sue Nevada over allegations the state is dumping indigent mental patients on California cities, a claim Silver State officials contend lacks sufficient evidence.
The lawsuit, filed in San Francisco Superior Court, names both the city and California as plaintiffs and accuses Nevada of busing patients discharged from Rawson-Neal Psychiatric Hospital in Las Vegas to San Francisco and other California communities. Herrera said the lawsuit was filed to prevent Nevada from continuing such practices and to seek reimbursement of funds spent by his jurisdiction in providing care to such patients.
"A substantial number of the patients bused to California are mentally ill and indigent, and at the time of their discharge and transportation, were not residents of the California cities and counties to which they were bused," according to the lawsuit. "Further, despite the fact that virtually all of the patients transported to California required continuing medical care, Nevada did not make arrangements for the patients to be received by family members or a medical facility in the destination city or country prior to putting the patients on a Greyhound bus for California."
Nevada officials on Tuesday afternoon said they were aware that the lawsuit had been filed.
"When we are served with the lawsuit, we will review it and make an appropriate response to the court, " said Jennifer Lopez, spokeswoman with the Nevada attorney general's office.
Herrera had warned Nevada officials that if no agreement was reached by Monday, he would take legal action. As part of the agreement, Herrera sought reimbursement of $500,000 for the care provided to 20 patients he claims were bused to San Francisco.
Nevada officials in their Monday response said Herrera had failed to provide evidence about the 20 patients.
The lawsuit gives two examples of people bused from Rawson-Neal to San Francisco. They were not named. One, a 36-year-old man diagnosed with psychosis, schizophrenia and suicidal and homicidal ideation, kept landing in San Francisco after 13 prior visits to Rawson-Neal. His last bus ticket from Las Vegas to San Francisco was dated Feb. 20, 2013.The lawsuit says Rawson-Neal medical records indicate the "patient was unemployed and receiving supplemental security income, was homeless and living in the streets of Las Vegas, and was originally from California, but had no stable support system there."
The second patient was admitted to Rawson-Neal on Sept. 16, 2010, discharged the following day and bused to San Francisco "despite the fact that the patient had been living and working in Las Vegas." The patient had moved to Las Vegas from Florida in 2009 and had no prior connection to San Francisco and no family, according to the lawsuit.
The allegations Herrera makes against Rawson-Neal comes on the heels of another case involving improper discharge. In February, the Las Vegas hospital came under scrutiny after it released James F. Brown, 48, and bused him to Sacramento, Calif., with no support waiting for him. The hospital was later hit with a federal lawsuit and lost its accreditation.
Gabriel Zitrin, spokesman for Herrera's office, said the decision to sue had been made a while ago, but could have been prevented had Nevada officials convinced them that it was not necessary.
"But the response that we received (Monday) did not change the decision. We didn't feel that it made a difference," Zitrin said. "Their response didn't address the concerns that we had raised with them. This is not what we wanted to do, but a lawsuit is what happens when all other options fail."
Zitrin said he didn't know if the evidence Herrera's office collected on the 20 patients in question would be made public. The lawsuit currently seeks reimbursement for those patients, he said, but Herrera's office also is in conversation with a number of other jurisdictions that could join the lawsuit as plaintiffs. He declined to name them.
The lawsuit claims that Nevada has bused 1,500 patients to destinations across the country, including 500 to California.
"Nevada knew that many of these patients were not California residents at the time it discharged them to buses bound for California," according to the lawsuit.
State lawmakers have funneled $2.1 million to troubled Rawson-Neal to fund improvements called for in investigations by federal officials and suggested by two national experts hired by the state. The improvements will help Rawson-Neal regain accreditation from the Joint Commission, an independent organization that issued the hospital a preliminary denial of accreditation in July, which state officials chose not to appeal.
The state also recently named a new leader to oversee Nevada's psychiatric facilities and all rural clinical services.
Ellen Richardson-Adams, who had been a state employee since 2003, was selected to fill the position of deputy administrator for the state's Division of Public and Behavioral Health, according to an email sent last week to employees by Richard Whitley, administrator for the Nevada Division of Public and Behavioral Health.
The position was approved by the Legislature as part of the integration of the Health Division and the Division of Mental Health and Developmental Services, according to Mary Woods, spokeswoman for the Nevada Department of Health and Human Services.
Reporter Yesenia Amaro can be reached at (702) 383-0440, or yamaro@reviewjournal.com.