Sandoval vetoes bill that would've helped limo companies expand fleet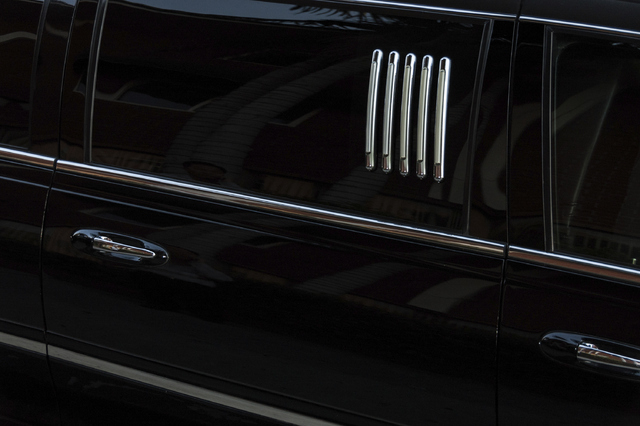 CARSON CITY — A bill sought by a group of small limousine companies to make it easier for them to increase their fleets and grow their businesses has been vetoed by Gov. Brian Sandoval.
Senate Bill 183 would have allowed the companies to go to the Nevada Transportation Authority and increase their fleets without having to fend of challenges from the large companies based on competitive grounds.
Current law says the NTA can deny additional vehicles to the small companies if they "would tend to increase or create detrimental competition in motor transportation." The bill would have deleted this provision.
But Sandoval vetoed the measure on Tuesday, citing public safety issues.
"The Nevada Transportation Authority's ability to consider the economic viability of a motor carrier operator is an important factor in evaluating whether that operator has the necessary resources to transport members of the public safely and can maintain industry safety standards," Sandoval said in his veto message.
Danell Wilson-Perlman, owner of Reno-Tahoe Limousine, said in an interview last month when the bill was awaiting a vote in the Assembly that her business has been forced to stay at seven vehicles because the big companies can challenge her efforts to add more cars based on the competitive grounds allowed in the current law. SB183 would have allowed challenges based only on safety issues, she said.
The big companies in Reno and Las Vegas were grandfathered in and can add new limousines at will, Wilson-Perlman said. But the newer, smaller companies have to get approval from the NTA. The process is thwarting their efforts to grow and compete, she said.
Ron Perlman, co-owner of Reno-Tahoe Limousine, said the company has lost more than $45,000 a year because they cannot take a contract to service the week-long American Century Celebrity Golf Championship held at Lake Tahoe every year because they cannot add more cars.
Lou Castro, president of Nevada bus & Limousine Association and owner of Earth Limos in Las Vegas, said he is limited to 14 limousines under his license because of the anti-competitive language in the current law.
The veto means that there will be no change to the regulatory process for these companies.