SC military college disciplines cadets for white hoods photos
January 25, 2016 - 2:52 pm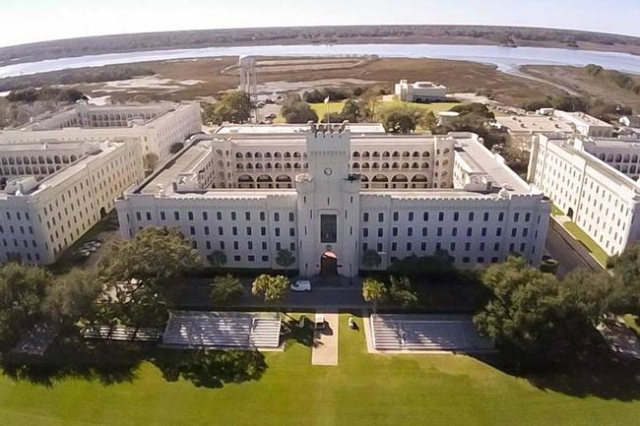 CHARLESTON, S.C. — Fourteen cadets at the Citadel military college in South Carolina have been disciplined after some were photographed wearing white pillowcases that resembled hoods worn by the white supremacist Ku Klux Klan, the school said on Monday.
Two photos of the costumed cadets were posted on social media last month, sparking an outcry from civil rights leaders.
The college said its investigation found that freshmen cadets who dressed in all white with pillowcases over their heads to perform a "Ghosts of Christmas Past" skit and sing Christmas carols showed poor judgment but had no ill intent.
The freshmen had been directed by upperclassmen to sing the carols while dressed in costume, the school said. One of the upperclassmen posted the photos on social media.
"The cadets did not intend to be offensive," said the Citadel's president, retired Lt. General John Rosa. "However, I am disappointed some recognized how it could be construed as such but didn't stop it."
The Citadel, founded in 1842, is located in Charleston, the city where nine black churchgoers were killed last June by a white gunman during a Bible study session.
One upperclassman has been dismissed for two semesters over the white hood incident and two upperclassmen were suspended for one semester, college spokesman Brett Ashworth said.
The on-campus punishments for the other 11 cadets will include multiple "marching tours" in which they carry a rifle while walking around the barracks for 50-minute sessions, Ashworth said.
Rosa said he would create a task force on diversity and inclusion as a result of the incident.