February 15, 2008 - 12:15 pm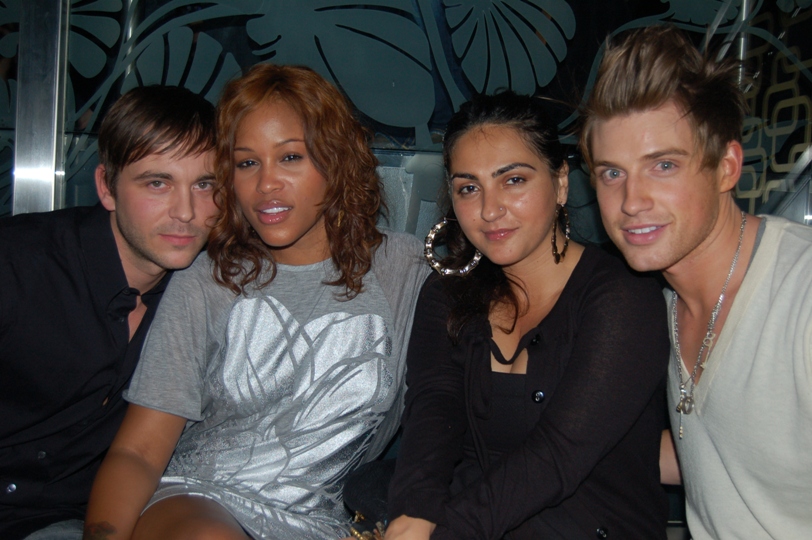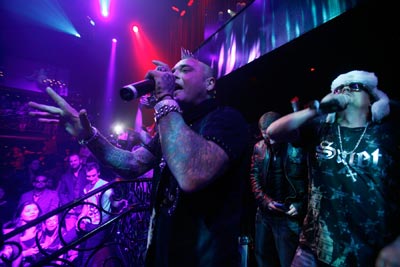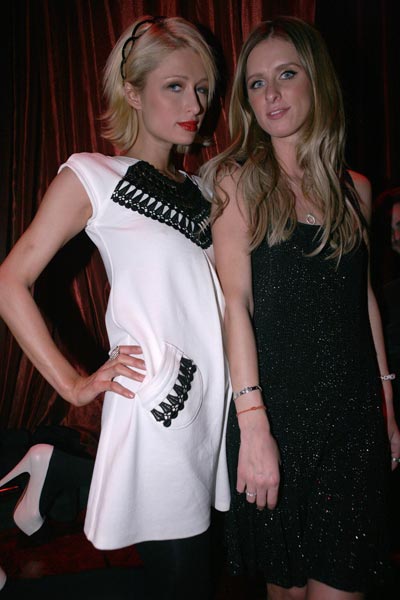 Actor George Clooney and girlfriend Sarah Larson, dining Friday at Little Buddha restaurant (Palms) with friends.
Rapper Snoop Dogg, filming a music video Friday for his song, "Life of the Party," at the Playboy Club (Palms).
Rapper Fat Joe, having breakfast Friday with his entourage at Hash House A Go Go. Prior to heading to the restaurant, Fat Joe met with 20 fans at the KVEG 97.5 FM radio station who had breakfast with him as part of a promotion with Hash House A Go Go.
Actor/comedian Pauly Shore, having breakfast Friday at Mr. Lucky's restaurant (Hard Rock Hotel).
Rapper Eve and boxer Winky Wright, checking out The Bank nightclub (Bellagio) on Thursday with separate parties.
Actor Mario Lopez, spotted walking around the casino Thursday at the Hard Rock Hotel. Lopez was later spotted at Tao Las Vegas (Venetian) with girlfriend Karina Smirnoff, one of the professionals on "Dancing with the Stars." The pair dined at Tao Asian Bistro before heading upstairs to Tao nightclub.
Also at Tao nightclub (Venetian) on Thursday: Rapper Lil' Jon and illusionist Criss Angel. Lil' Jon was also spotted dining at Tao Asian Bistro (Venetian).
At LAX nightclub (Luxor) on Thursday: Socialite Paris Hilton, entrepreneur Nicky Hilton with boyfriend David Katzenberg, fashion designer Christian Audigier, rappers Snoop Dogg and Lil' Jon, former "Baywatch" star Jeremy Jackson, music producer Dallas Austin, singer Seth "Shifty" Binzer of music group Crazy Town, rapper Too Short, MTV reality star Brody Jenner, actor Wilmer Valderrama, St. Louis Rams running back Steven Jackson and members of rap group Digital Underground.
Dining at Company American Bistro (Luxor) on Thursday: The Hilton sisters, Katzenberg, Jackson and Luxor headliner Carrot Top.
Dining at N9NE steakhouse (Palms) on Thursday: St. Louis Rams running back Steven Jackson, music mogul Suge Knight, Cleveland Cavaliers forward Drew Gooden and guitarist Benji Madden of music group Good Charlotte.
At Tryst nightclub (Wynn) on Thursday: Actor Wilmer Valderrama, boxer Zab Judah, rapper Talib Kweli, music mogul Suge Knight and rapper Mos Def.
Comedian Bobby Slayton, dining Thursday at Social House restaurant (Treasure Island).
Drummer Ronnie Vannucci of music group The Killers, checking out Moon nightclub (Palms) on Thursday.
St. Louis Rams teammates Steven Jackson and Drew Bennett, dining together Wednesday at Ago restaurant (Hard Rock Hotel).
At Body English nightclub (Hard Rock Hotel) on Wednesday: Mark Stoermer of the music group The Killers, and NFL players Frostee Rucker (Cincinnati Bengals), Matt McCoy (New Orleans Saints) and Heath Farwell (Minnesota Vikings).