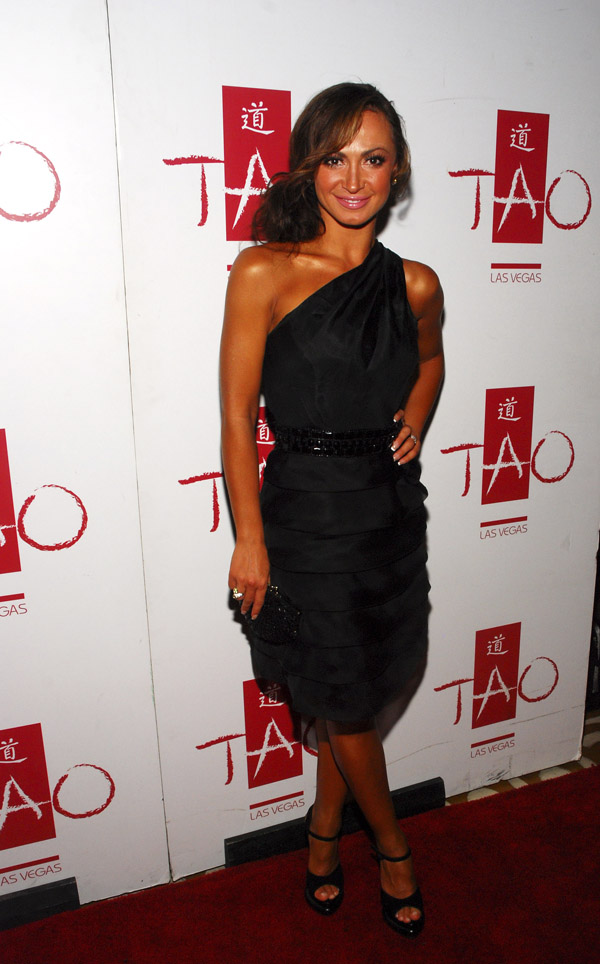 Actor Ethan Embry, celebrating his 30th birthday Friday at The Beatles Revolution Lounge at The Mirage, main site of "Vegas Vacation." He's best known for his role as Rusty Griswald, a.k.a. "Mr. Pappagiorgio" in the movie.
Michael Jordan's ex-wife Juanita Jordan, on a girls' weekend at Blush (Wynn) on Friday. At another table: Richard "Rip" Hamilton of the Detroit Pistons…
Marcus Stroud, celebrating his 30th birthday (June 25) 10 days early Friday at the 40/40 Club (Palazzo). Also there: Comedian Eddie Griffin, Marcus Wiley, Dennis Northcut, and Mike Peterson of the Jacksonville Jaguars and Deon Grant of the Seattle Seahawks.
Britney Spears, dining at Nove Italiano (Palms) on Friday with her father, Jamie, and a galpal and another girl. She ordered artichokes and drank water and sodas…
Roseanne Barr, taking in "Jersey Boys" (Palazzo) on Friday with friends…
Singer and songwriter Erykah Badu, at LAX nightclub (Luxor) on Friday for her official after-concert party…
At Pure (Caesars Palace) on Friday: Duane Chapman A.K.A. "Dog the Bounty Hunter," with friends…
Jared Leto's brother, Shannon Leto, and drummer for 30 seconds to Mars, at Moon nightclub (Palms)on Friday…
New England Patriots quarterback Tom Brady, drinking Jack Daniels and Diet Coke with his Kobe burger at N9NE Steakhouse (Palms) on Friday. He's in town for the NetJets event at Wynn Las Vegas. NetJets allows individuals to purchase part ownership in the company's jet fleet…
Andre Agassi and Steffi Graf, in the crowd at the Marc Cohn concert Friday night at Ovation at Green Valley Ranch resort…
"Dancing With the Stars" pro Karina Smirnoff, hosting the night's festivities at Tao Las Vegas (Venetian) on Friday….
Richard "Rip" Hamilton of the Detroit Pistons, checking into the Tower Suites at Wynn Las Vegas on Friday.