Shrinking budget forces Henderson Libraries to make choices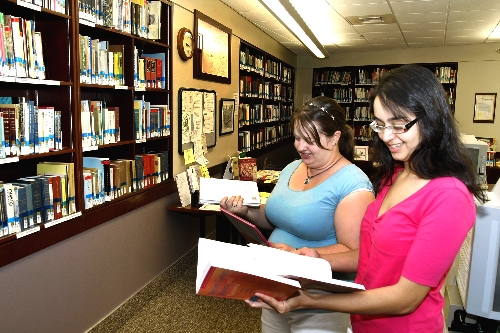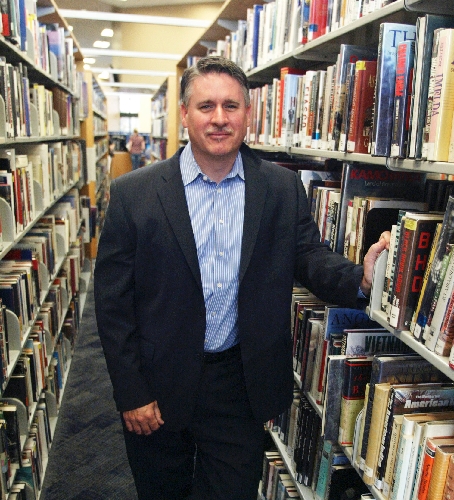 Many organizations are facing budget shortfalls, and Henderson Libraries is no exception.
"With budget cuts being so severe, we have had a lot of reductions," said Tom Fay, executive director of Henderson District Public Libraries.
Because of its shrinking budget, the library district has struggled to keep its collections fully stocked.
In fiscal year 2010, Henderson Libraries spent $693,234 in local revenue on materials for public collections, compared with $920,038 in fiscal year 2007.
"For the last few years, we have tried to maintain a ratio of one copy of a title for every four holds placed on it," Fay said. "At this point, we are trying to maintain one copy for every six holds. This could mean a wait of about 18 weeks for materials with long waiting lists, assuming that every person keeps books out for the full three-week loan period but no longer."
To offset financial burdens, Henderson Libraries implemented a hiring freeze, a Voluntary Employee Severance Package and a 10 percent reduction in staff work hours and salaries.
"We have lost 22 or 23 percent of our staff in the last two years," Fay said. "That means fewer people to help our customers and longer waits, which equates to people waiting for materials longer."
2010 was the first time Henderson Libraries implemented the VESP program to save money. The district also has reduced its hours.
"We have shaved time off (the hours the libraries are open ) on both the front end and the back end," Fay said .
Additionally, libraries are closed on Sundays.
Fay said the libraries, which put on free workshops, seminars and activities for the community ranging from resume building tutorials to book clubs, must monitor their events to make sure they aren't wasting time and money on programs that go unattended.
"We reduced (the programs) by 20 percent last year," Fay said. "We always have looked closely at every program."
Fay said even if a program is successful, it might be cut because of high costs and time.
Despite a decrease in funds and a reduction to both library times and staffing, the district is seeing an increase in library use.
In 2010, the circulation materials checked out reached 1,842,395.
"More people are using our resources," Fay said.
Classes from tutorials on Microsoft to resume building fill up fast . Ann Small, president of the executive board for the Henderson Libraries Foundation, said more people are using library computers, possibly because they might not have their own computer in the current economic climate.
"I never see an empty computer lab," Small said.
Small thinks that through community efforts, Henderson Libraries can be sustained .
"We all need to work together," Small said.
Small works with the Henderson Libraries Foundation, a nonprofit that is funded by donations, gifts, grants and bequests and helps the library district by providing financial support.
The f oundation's goal for 2011 is to raise $1 million by April 2012 .
The campaign encourages library users at all six locations to donate at least $1 every time they visit the library.
"If every patron could spare $1 every time they come in to check out a book, audio book or DVD, we could easily reach the $1 million goal," Fay said. "This also allows the community to help its local libraries and learn exactly where its money is going and how it will be used."
If its goals aren't met and finances become even more scarce, Henderson Libraries could be looking at closing facilities or even laying off employees.
"That is a worst-case scenario," Fay said.
In the meantime , Fay continues to look for and apply for grants.
Contact Henderson and Anthem View reporter Michael Lyle at mlyle@viewnews.com or 387-5201.