Some guy throws a GoPro in a dishwasher, people are amazed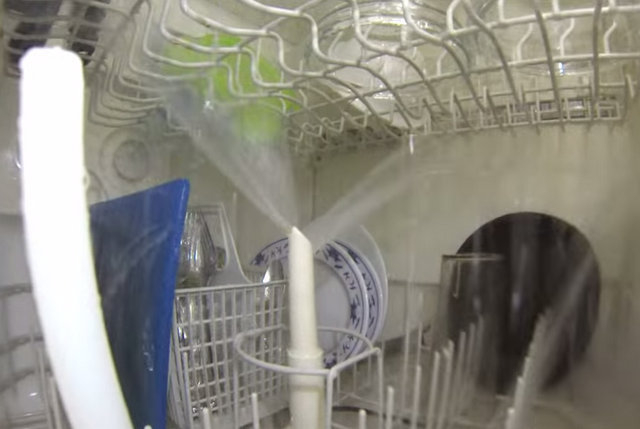 GoPro cameras are amazing little gadgets and have opened our eyes to a whole new world.
They've taken us through a bizarre rave party, high above Shanghai and atop Brazil's Christ the Redeemer statue.
Now, they take us inside a dishwasher.
Haven't you ever wondered what it looks like inside that mysterious machine of cleanliness once you close the door?
YouTube user Bito was facing some serious challenges, though.
"I had two light sources reflecting at different angles," Bito wrote. "The biggest problem I had to overcome was the heat and battery time."
Eh, it's a dishwasher, but apparently for some this is the definition of entertainment.
So, who am I to judge.
At the very least it gives you something to show your kids when they ask how it works.
Have you got a video you'd like to share? Contact Graydon Johns at gjohns@reviewjournal.com. Find him on Twitter: @gjohns