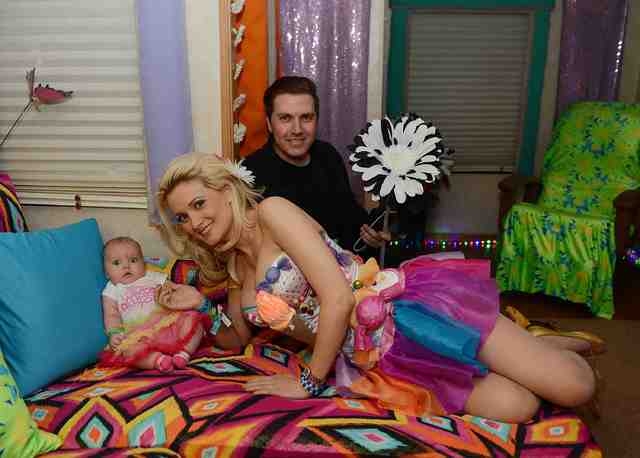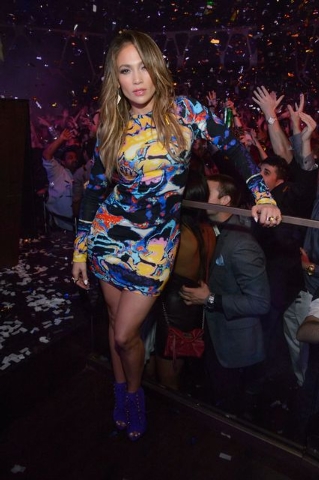 The original "Sopranos" car will be auctioned today at Mandalay Bay — along with a 1925 Rolls-Royce armed with a machine gun and an "elephant cannon."
The "Sopranos" car, at Barrett-Jackson Auction, is the 1999 maroon Chevy Suburban driven by the late James Gandolfini in the show's first four seasons. The car got much screen time in the opening credits and in interior shots.
"Be nice to my car," Gandolfini wrote with an autograph on the driver's mirror visor.
"It's a piece of history," Craig Jackson, CEO of Barrett-Jackson, says.
"I really have no idea" how much money the car will fetch, Jackson says. "We put it in the wild card category."
The media is ready to pounce.
"We have OK! TV and Radar, and all those people here covering it. So it ought to hit national news when it sells," Jackson says.
The Suburban was owned by the show's production company. It was consigned to Barrett-Jackson a few months ago.
Barrett-Jackson sold the "Soprano's" Cadillac Escalade in 2008 for $49,500, but it wasn't signed and Gandolfini was still around.
Barrett-Jackson will also auction a 1925 Rolls-Royce Phantom I Maharaja "Tiger car." It comes with a 450-caliber, hand-cranked machine gun and an "elephant cannon."
Plus, Siegfried and Roy will be there to accept a charitable donation from Barrett-Jackson, which raised $1.2 million for charities on Thursday.
"We're not just carpetbaggers who come into town and leave," says Jackson, whose wife is Vegas' luxury real estate specialist, Carolyn Mullany-Jackson. "Actually, 50 percent of our business is in Nevada now," a half-and-half split with Arizona, he says.
The auction grossed 22 hours of live TV Friday on various channels. National Geog0o-ooopraphic Channel shoots live today. Barrett-Jackson has sold many star and TV cars, from "The Beverly Hillbillies" auto to the "Monkeemobile."
In January, Barrett-Jackson auctioned the original Batmobile for $4.6 million — a record for a Hollywood car, beating by a few dollars James Bond's 1964 Aston Martin DB5 with pop-up machine guns.
Golfer Bubba Watson bought a "Dukes of Hazzard" car at auction a few years ago, Jackson says.
"He takes it to the Phoenix Open (course) every day, and he hits the horn that plays 'Dixie' as he pulls in," Jackson says. "Here's all these bluebloods, like, 'Who is this savage?' And then he goes on and wins the Masters. He's a riot!"
NAME CLEARING
The Electric Daisy Carnival's Pasquale Rotella, of Insomniac, has been cleared of embezzlement charges.
Rotella is married-with-baby to Holly Madison. He and EDC organizer Reza Gerami were accused of bribing an official for certain access to the L.A. Coliseum when EDC was in L.A., before Vegas.
But corruption charges were dismissed, leaving conspiracy and bribery counts. A Rotella statement renewed his urge of innocence: "Today's ruling is a giant step toward what we expect to be a full and complete exoneration of Mr. Rotella."
DANCING STARS
At club Hakkasan on Thursday, celebrities danced to the music of DJs Calvin Harris and Nervo. The stars: Jennifer Lopez with boyfriend Casper Smart, Rosario Dawson, Kate Upton and Rita Ora.
Doug Elfman's column appears on Page 3A in the main section on Mondays, Tuesdays, Thursdays and Saturdays. He also writes for Neon on Fridays. Email him at delfman@reviewjournal.com. He blogs at reviewjournal.com/elfman.