Southwest and Spring Valley Neighborhood News
January 17, 2012 - 12:23 am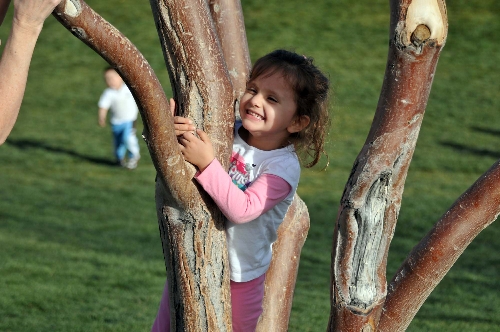 Pet blessing event planned
A pet blessing ceremony is planned at 2 p.m. Saturday at Good Samaritan Lutheran Church, 8425 W. Windmill Lane. All pets, including stuffed animals, are welcome. Pets should be leashed or caged and up to date on their shots. The blessing will include a brief ceremony followed by an individual blessing of all animals.
UNITED WAY HANDS OUT GIFT CARDS
TO FAMILIES, MILITARY RESERVISTS
The United Way of Southern Nevada surprised 2,000 Las Vegas families and military reservists with $500 gift cards Dec. 22 after receiving a $1 million donation from a Secret Santa, a gaming executive.
Families and military reservists were notified that a special gift was waiting for them at specific locations throughout the Las Vegas Valley, and when they arrived, they were presented with the gift cards.
A careful vetting process was put in place to identify the individuals who qualified for the holiday surprise. Some used the money to pay their utility bills and purchase basic food items.
For stories and information on how to become a United Way Secret Santa, visit uwsn.org/secretsanta.
MASTER GARDENERS PLAN PLANTING SESSIONS
The University of Nevada Cooperative Extension and the South Valley Rose Society plan to offer two 7 p.m. educational meetings at the Lifelong Learning Center, 8050 Paradise Road.
The Jan. 26 meeting is slated to cover various types of soil amendments, fertilizers and spraying. The Feb. 23 meeting is planned to be on plant problems and will discuss plant diseases and remedies.
The meetings are free and open to the public. For more information, call 257-5555 or email lvmastergardeners@
unce.unr.edu.
The Cooperative Extension also plans to host an information and registration session for Spring 2012 Master Gardener Training at 8:30 a.m. Wednesday at the same address. Spring semester classes will be offered from 8:30 a.m. to 12:30 p.m. Mondays, Wednesdays and Fridays beginning March 12. There are 20 classes. The fee is $150.
Completed registrations (pay with cash or a check payable to Board of Regents) will secure enrollment and are accepted on a first-come, first-served basis. For reservations, call Mary Bertsch at 257-5501 or email bertschm@unce.unr.edu.
Hospital announces new program, smoking rules
Southern Hills Hospital has announced RISE (Respect, Inspire, Strengthen, Empower) Behavioral Health, a 14-bed, in-patient specialty unit serving patients 55 or older with behavioral health needs, including depression, dementia, psychosis and anxiety disorders. Admission criteria include being 55 or older; individuals who are a danger to themselves or others; individuals who must be medically stabilized; individuals who possess a mental health condition; and individuals who must be able to actively participate in treatment. The hospital has also announced that, as of Jan. 1, it prohibits the use of tobacco products on any part of the campus, inside or outside. For more information, call 880-2415 or visit southernhillshospital.com.
Help out with Earn it Keep it Save it collaborative
United Way of Southern Nevada is looking for more than 400 volunteers for its Earn It Keep It Save It collaborative, which provides complimentary tax preparation to low-to-moderate income families, individuals and seniors.
Volunteers are needed through April 17 to serve as tax preparers, greeters, quality reviewers and site coordinators. Those donating their time will receive tax law, e-file training and IRS certification at training locations throughout Southern Nevada.
For more information, visit uwsn.org/eks or call 892-2300.
RED ROCK CANYON HOURS CHANGE
The Bureau of Land Management advises residents that the Red Rock Canyon National Conservation Area Visitor Center and Scenic Loop Drive have different hours for the remainder of the month.
The Scenic Loop Drive will be open from 6 a.m. to 5 p.m. and the Visitor Center from 8 a.m. to 4:30 p.m.
For more information, call 515-5350.
NEW VIDEO PUTS FACES TO AIDS AWARENESS
In recognition of World AIDS Day, the Southern Nevada Health District has created a video series, "Facing AIDS," available at youtube.com/snhealthdistrict.
Meet Ivan, Lane, Maryanne and Tracy, the "faces" behind the disease. They share their stories to prevent just one infection and encourage others to get tested.
More than 3,000 Southern Nevadans are living with HIV, and there are more than 2,800 AIDS cases locally. According to a study by UNAIDS, a United Nations program, about 33 million people worldwide are living with HIV.
For more information, call the health district at 759-0702.
Learn to sell local produce and meat during workshops
The University of Nevada Cooperative Extension, 8050 Paradise Road, has launched a Beginning Farmers & Ranchers program with workshops on field crops, processing and selling locally grown meat products and becoming a produce farmer.
Each workshop is two days long and costs $50, which includes two lunches and snacks.
The program is scheduled to run from March to September. For more information, call Staci Emm at 775-945-3444 or visit unce.unr.edu.
Desert Breeze pool closure scheduled through Feb. 10
Desert Breeze pool, 8275 Spring Mountain Road, is scheduled to be closed for renovations through Feb. 10. For more information, visit lasvegasnevada.gov.
Mountain's Edge design proposal meeting planned
Residents living in the southwest part of Clark County are invited to attend an upcoming open house to provide input on proposed designs for Mountain's Edge Regional Park/Trail Project.
The open house is planned from 5 to 6 p.m. Feb. 15, before the 6 p.m. Enterprise Town Advisory Board meeting at the Enterprise Library, 25 E. Shelbourne Ave.
Preliminary design options for the first phase of the regional park/trail project, located at 7929 Mountain's Edge Parkway, between Buffalo and Durango drives, will be on display at the open houses for public review and recommendations. For more information, visit clarkcountynv.gov.