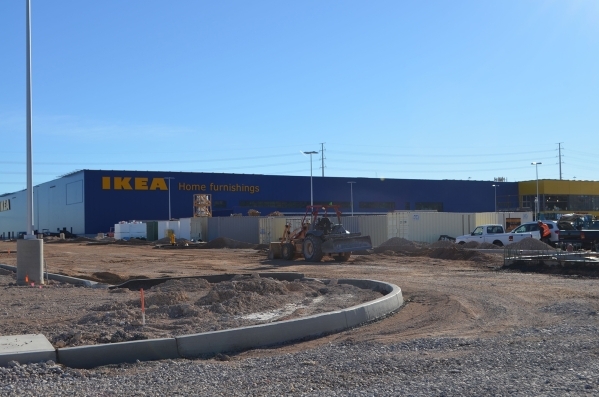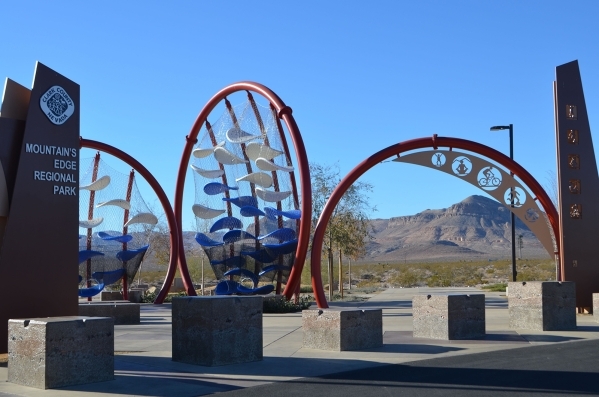 Clark County has had a pretty good year, and it's about to have another one according to County Commissioners Steve Sisolak and Susan Brager.
Sisolak's District A covers a big chunk of the southwest bordered by Flamingo Road to the north, Las Vegas Boulevard and Eastern Avenue to the east, Fort Apache Road and Durango Drive to the west and Windmill Road to the south.
Brager leads District F, an area that includes much of Spring Valley, Downtown Summerlin and rural areas such as Sandy Valley, Blue Diamond, Mountain Springs, Sloan, Goodsprings, Jean and Primm.
Sisolak and Brager applaud 2015 county achievements such as the Resorts World Las Vegas groundbreaking and the launch of the MGM Resorts Festival Grounds on the corner of Las Vegas Boulevard and Sahara Avenue, the site of the inaugural Las Vegas Rock in Rio music festival, and the opening of Southern Nevada's first medical marijuana dispensary.
"Having these establishments starting to open to help the cancer community, the people with epilepsy — I think that having it for medicinal purposes is something that will benefit a lot of people," Brager said.
Sisolak said he's looking forward to more dispensaries opening in 2016.
"I am looking forward to, in 2016, all of them being opened up and the cultivation opened up and the stabilization of the medical marijuana industry," he said.
IKEA OPENING
But Brager said the biggest thing on most constituents' look-ahead lists is the projected summer 2016 opening of Las Vegas' first IKEA store on the northern side of the 215 Beltway at Durango.
"I mean, there are 100,000 people that already go online and use IKEA," she said. "It's very rare that I go anywhere — a grocery store or out in a neighborhood — that people aren't asking, 'When is it opening?' And the openings are incredible."
"It is really exciting," Sisolak said. "I know a lot of people have been looking forward to that."
Brager said she recently made her first IKEA purchase online, but she's never been in a store.
"I really look forward to that," she said. "I know my adult grandkids are ecstatic … I hear the grand openings are next to none. People line up days ahead of time. It's really extraordinary. We're looking at Metro to work with us to make sure traffic flows."
Brager said she's also excited to see retail growth in Downtown Summerlin at Sahara Avenue and the 215 Beltway.
"Each month, it seems that there's a new restaurant or new shop," she said. "Downtown Summerlin has been an asset, I believe, to the whole community. There are some great venues; they do parades and fireworks and a lot of children's movies in the summers."
SUMMERLIN AQUATIC CENTER, PARK OPENINGS
In addition to retail growth, Brager said southwest residents can also look forward to big pool and park projects in 2016.
Construction is underway at the Summerlin Aquatic Center, to be located adjacent to Wet'n'Wild, 7025 S. Fort Apache Road. According to a press release issued at the groundbreaking, the 24,940-square-foot facility, set to be complete by summer 2016, is scheduled to feature a 25-meter-by-25-yard lap pool with an area 9 feet deep where scuba classes can be held, as well as a 1,800-square-foot therapy pool for water aerobics, swimming lessons, physical therapy and other uses.
"We are working on another park opening in Mountain's Edge; the Paiute Park is going to be coming on this next year," Brager said. "And we're working really hard to get adult baseball fields, which is a critical need in the southwest part of town that will be great for District F and for District A because there aren't any facilities like that."
Brager said the adult fields, to be added to the Mountain's Edge Regional Park, 8101 W. Mountain's Edge Parkway, will enable Southern Nevada to attract big baseball tournaments.
Sisolak said another park project to look forward to is under construction at Opportunity Village's Oakey Campus, 6300 W. Oakey Blvd.
"The other thing that is really personal to me that I am excited about is that next year should mark the opening of Sean's Park at Opportunity Village that we have been working on for years, which is an all-access park for the disabled," Sisolak said. "That's something that's real exciting, and we've worked long and hard to get to that point. And that will be a good day when that happens, hopefully in the first quarter of the year."
Amenities at Sean's Park, named for Opportunity Village client Sean Morrissey, are set to include an 18-hole putt-putt golf course with synthetic turf; a fabric shade system and overhead lighting; shuffleboard; a moonwalk area with a bouncy base to help develop balance; a community garden plaza with raised planter beds and composting bins; a wheelchair-accessible swing; an arts and crafts plaza with display cases for art; and a crosswalk traffic post with dual vehicular signals, a pedestrian walk signal and a push-button activation to allow visitors to practice pedestrian skills.
— Contact View contributing reporter Ginger Meurer at gmeurer@viewnews.com. Find her on Twitter: @gingermmm