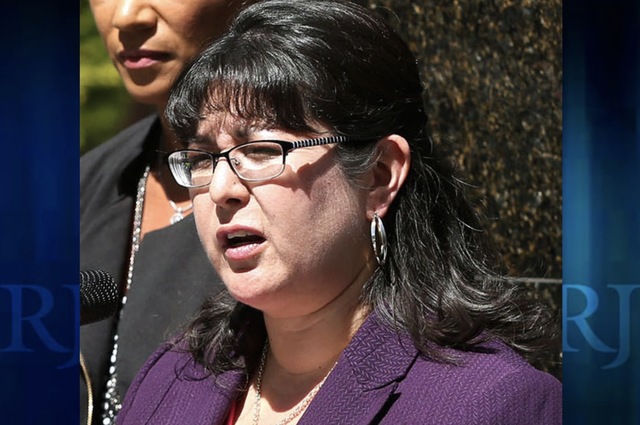 The candidates for Assembly District 42 differ on what needs to be done to improve student achievement in Nevada's public schools.
Republican Howard Scheff is making his second attempt to unseat incumbent Democrat Irene Bustamante Adams, who has represented Assembly District 42 since 2010.
Scheff said the state should scrap Common Core, saying the standards hurt students by making them learn the same concepts at the same level and the same speed.
Bustamante Adams did not return several requests for comment, but in response to a Las Vegas Review-Journal candidate survey she said, "part of the strategy is to allow time for the new approach to unfold and measure the return on investments," regarding the infusion of funds and new programs approved by the 2015 Legislature.
She also recommends concentrating on permanent fixes for the school funding formula.
District 42 has 9,782 active Democratic voters and 5,207 active Republican voters, according to the secretary of state's website.
On her website, Bustamante Adams says she will continue to address the challenges veterans face daily, which also is one of Scheff's priorities if elected.
"There are too many homeless veterans who have given their lives for the country and they are living in the streets," Scheff said.
While Bustamante Adams said in the Review-Journal survey that she is still reviewing information on ballot Question 2, Scheff said he supports legalizing recreational marijuana.
"There are too many people sitting in jail for minor crimes," he said.
In the survey, Bustamante Adams supported Question 1, which will ask voters whether the state should expand background checks for gun purchases to most private sales and gun shows.
Scheff offered an opposing view.
"The way that law is written, it will make every law-abiding citizen a criminal," he said.
Contact Natalie Bruzda at nbruzda@reviewjournal.com or 702-477-3897. Follow @NatalieBruzda on Twitter.