State Board of Education District 1
October 24, 2016 - 4:00 pm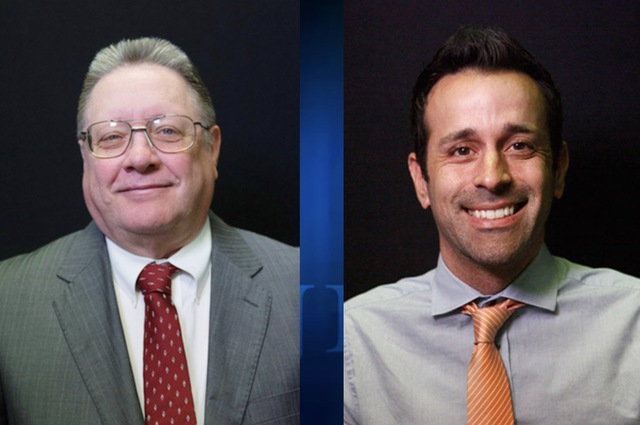 Robert Blakely and Tim Hughes agree that the state's ailing education system can't get any better without improving the way it retains teachers.
But the two candidates vying for District 1 on the Nevada State Board of Education have different ideas for achieving that goal.
"We will get a lot better retention of teachers if we hire graduates from Nevada," said Blakely, an Uber driver and insurance salesman. He said teachers are more likely to stay in the Silver State if they have roots here.
He criticized his opponent's employer — a New York-based teacher preparation program that operates in Las Vegas — for having a low percentage of locally based teachers from Nevada (about 30 percent). But he didn't offer any ideas to lure more locals.
Hughes, meanwhile, said the state must fix the way it develops and motivates instructors, offering them more training and opportunities to climb career ladders.
"Some of the reasons people leave are bad working conditions and school culture, a lack of development," Hughes said.
"There are also people who leave for geographic reasons. That's going to happen in any system. But we can do something about school climate, culture and compensations — those are things that are within our control."
The winning candidate will immediately have a key task at hand: The Board of Education must help oversee a swiftly developing, ambitious plan to split up the Clark County School District, the nation's fifth-largest.
To tackle the effort, Hughes said the state should devise a better system to determine how money is being distributed across Southern Nevada's schools.
"There's a lot of confusion among very smart people about how the money is tracked and where it goes," Hughes said. "We need a better understanding about how the money flows with students so (the reorganization) doesn't create a larger economic gap."
Asked to explain how he would ensure a seamless transition, Blakely said "it's still kind of all in formation."