October 16, 2010 - 11:00 pm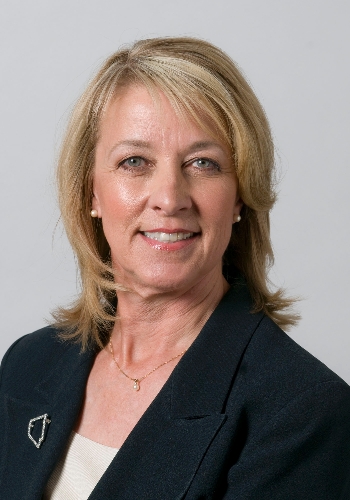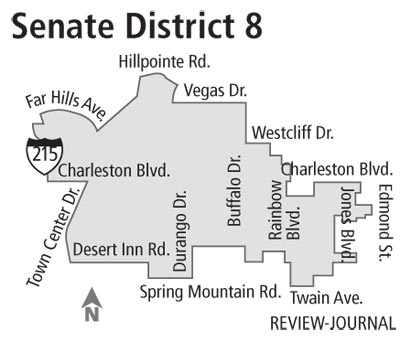 Veteran state legislator Barbara K. Cegavske says experience makes her the better choice for the state Senate District 8 seat.
"I've been serving for 14 years," said the Republican incumbent, who was elected to the state Senate in 2002 following three terms representing Assembly District 5. "I have the knowledge and background."
But her Democratic challenger, lawyer Tammy Peterson, says conditions in Nevada have only worsened during Cegavske's tenure.
"She had more than 10 years there, and this is where we're left," Peterson said. "People are looking for leadership to take the state out of where we're at."
Cegavske, a former small-business owner, has lived in Nevada 37 years and is considered one of the more conservative state senators. She serves as Senate minority whip.
She is against raising taxes and said legislators should start addressing Nevada's revenue shortfall by first funding what "has to be taken care of" — public safety, education, mental health — and then "what you have left over, you look at where you can add money."
Cegavske said she will work on bringing new businesses to Nevada through creation of an "enterprise zone," which will attract businesses by offering tax advantages.
She said the state's educational system can be improved without increasing funding by doing a better job teaching teachers how to meet educational standards and figuring out "why money isn't making it down to the classroom."
"Nobody wants to take responsibility in education," Cegavske said. "Everybody points the finger, and the excuse is always money. I don't believe that."
Peterson, a lifelong Nevadan and a litigation partner with the Jones Vargas law firm, supports limiting out-of-state contracts and combining state divisions, councils and committees to save money. She said the state needs "to go back to square one" to determine whether each dollar spent is being used "in the wisest way."
She said she cannot rule out tax increases, but they "are not the first choice and may not be a choice we have to get to."
She would protect education funding, which she said "cannot have any further cuts."
Like Cegavske, she said it is important to make sure "the dollars we spend actually get into the classroom."
"It seems to me we have a lot of administrative costs," she said. "We need to make sure we're trimming any excesses."
Peterson graduated from UCLA and the University of Arizona's College of Law. She is a former deputy district attorney for Clark County and past president of the Junior League of Las Vegas.
Contact reporter Lynnette Curtis at lcurtis@reviewjournal.com or 702-383-0285.
2010 GENERAL ELECTION VOTER GUIDE
STATE SENATE DUTIES
The duties of state senators include passing state laws, approving the state budget and reviewing the performance of state agencies. They serve four-year terms. Candidates who prevail in this year's election will be paid $8,760 for the first 60 days of the 120-day regular legislative session. They also will receive $161 a day for living expenses and reimbursement for housing, travel and other expenses.