October 16, 2010 - 11:00 pm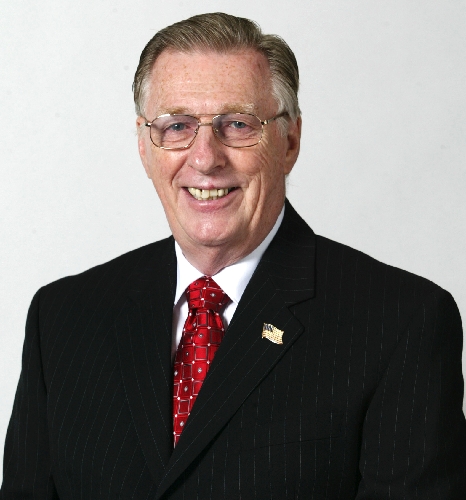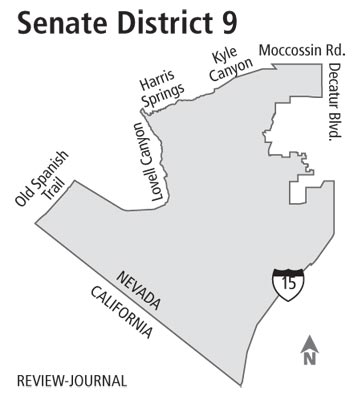 Republican Elizabeth Halseth came out the victor in a nasty primary battle against veteran legislator Dennis Nolan. She now hopes to overcome a Democratic voter advantage to take the state Senate District 9 seat.
Halseth faces Democrat Benny Yerushalmi, a small-business owner, and Independent American Party candidate Tom Jones, a retired business owner.
Halseth called herself the "real conservative" in the primary against Nolan, a 16-year legislator. She hammered him for supporting tax increases in 2009 and for voting yes on the bill that allowed gay and straight couples to enter into domestic partnerships.
In turn, Nolan questioned whether Halseth could be trusted to balance a state budget when she had filed for bankruptcy in the past. Halseth said the debts were about her husband's college loans.
Halseth was an executive assistant when she began her campaign. She has since left that job to focus on the information technology business she runs with her husband, she said.
Halseth said she's the best candidate because she knows "what Nevadans are going through today."
"None of my opponents have children in school," the mother of three said. "None of my opponents are invested the way I am."
Halseth supports more state worker furlough days to help with Nevada's budget shortfall and believes "there are probably so many programs we can look at cutting."
Raising taxes is not an option, she said.
Yerushalmi, said experience helping run his family's jewelry business qualifies him for the seat.
"When you're responsible for payroll, for jobs, that is the experience needed in our Legislature, especially when it comes to issues involving the economy," he said.
Yerushalmi, who was born and raised in Las Vegas, said his education also sets him apart.
He holds a bachelor's degree from the University of California at Los Angeles, a law degree from Stanford Law School and a master of business administration degree from UCLA.
Yerushalmi said bringing new businesses to the valley, thereby creating jobs, would be his first priority if elected.
"We need to not be wholly dependent on tourism and gaming," he said.
Raising taxes to cover the budget shortfall would be a "last resort," he said.
The third candidate, Tom Jones, is making his first run for public office at age 70 because he is worried about the "deep debt" the country is compiling, he said.
"I don't want my grandkids to grow up in debt," he said.
Jones said his experience — he has run his own businesses and was able to retire at 55 — is what Nevada needs right now.
"The biggest problem we have is the economy and spending," he said.
Jones believes Nevada can avoid raising taxes by saving money on education and health care costs if it enacts an immigration law similar to Arizona's, although key parts of that law have been blocked by a federal judge.
"I'm not saying the exact same law," Jones said. "Maybe we could adjust it a little to get it to pass. It might pass anyway."
Contact reporter Lynnette Curtis at lcurtis@review journal.com or 702-383-0285.
2010 GENERAL ELECTION VOTER GUIDE
STATE SENATE DUTIES
The duties of state senators include passing state laws, approving the state budget and reviewing the performance of state agencies. They serve four-year terms. Candidates who prevail in this year's election will be paid $8,760 for the first 60 days of the 120-day regular legislative session. They also will receive $161 a day for living expenses and reimbursement for housing, travel and other expenses.
NOT PICTURED
Name: Elizabeth Halseth
Party: Republican
Age: 27
Occupation: Small-business owner