October 16, 2010 - 11:00 pm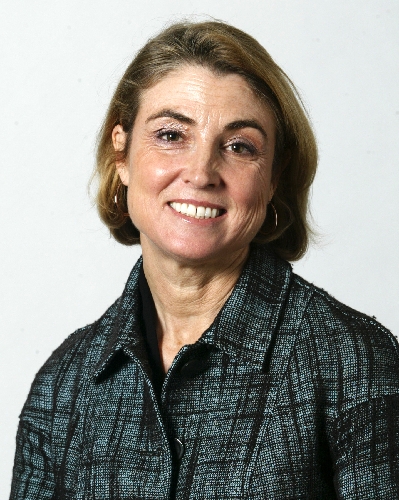 The job of state treasurer does not come with a high profile but it does bring a lot of responsibility, such as overseeing the state's $2.5 billion investment portfolio.
The candidates for the job are incumbent Democrat Kate Marshall and challengers Steve Martin, Republican; and Mike Hawkins, Independent American Party.
Marshall is running on her record, saying she achieved six out of seven goals for her first term; Martin is running because he has said he can do better; and Hawkins has said he wants the job as a platform to push for major cuts in government spending.
Marshall, an attorney, has said that her investment strategy of anticipating market fluctuations has been successful.
As evidence she cited the fact that the state portfolio had a small net gain in 2008, when the economy crashed, Wall Street banks failed and even world-class investor Warren Buffett lost money.
She attributes the gain to making more investment decisions in-house, and to her noticing that unemployment rates were rising in late 2007, which prompted her to stop investing in corporate securities.
"That served us well and we were able to mitigate and lower our exposures," she said.
Nevada, like many other governments, did have about $50 million in exposure to the failed Lehman Bros. bank, an investment that shriveled to about $5 million but has since recovered slightly.
Marshall also has helped cut costs by renegotiating credit card rates for the state and said that as an officer in the National Association of State Treasurers she helped craft an amendment to a U.S. Senate bill that reduced debit card fees for businesses, saving the private sector millions of dollars.
Marshall also said she takes a non-partisan approach to the job, which has enabled her to give objective financial advice to the governor and all legislators.
"I was able to converse with both the Republicans and the Democrats and they were willing to listen," Marshall said.
Martin, a former state controller, said his status as a Certified Public Accountant would help him with investment management and other duties, such as overseeing the state's unclaimed property and college savings funds.
He said he wants state checks to be posted online so the public can see every expenditure.
"We need to do that so we have a lot more people looking at how money is being spent," Martin said, adding that with information the governor's office posts "it is a little bit hard to determine who it goes to and drill down."
He has accused Marshall of not alerting state officials to the Lehman Bros. losses or the depletion of the Millennium Scholarship fund, but news accounts and legislative records show Marshall did notify the public on those issues.
Hawkins, sales manager of an Elko oil company, said he would use the job to press the governor and Legislature to cut government spending.
"I know that every one of the government entities is bloated," said Hawkins, who also has banking experience.
Should Hawkins win, he said he would not even spare his own office from dramatic cuts.
"I'd be just as happy with getting rid of the state treasurer's office," he said.
Contact reporter Benjamin Spillman at bspillman@reviewjournal.com or 702-477-3861.
2010 GENERAL ELECTION VOTER GUIDE
STATE TREASURER DUTIES
The state treasurer is responsible for the management of financial transactions conducted on behalf of the state and local governments, including investment, cash and debt management. The treasurer is also responsible for the administration of the Gov. Guinn Millennium Scholarship, Nevada Prepaid Tuition, the state's 529 College Savings Plans programs and the Unclaimed Property Division. Salary is $97,000.
NOT PICTURED
Name: Mike Hawkins
Party: Independent American Party
Age: 63
Occupation: Oil company sales manager