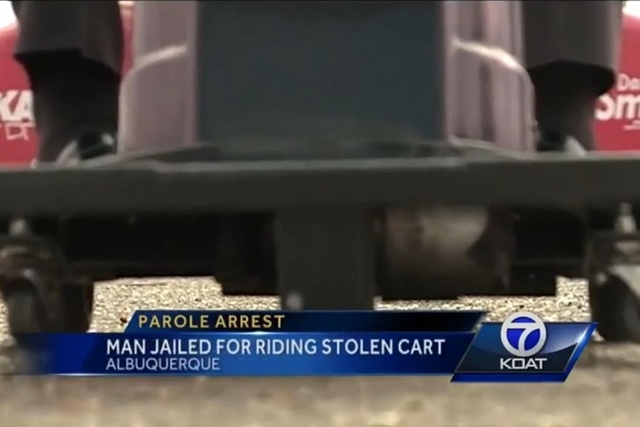 ALBUQUERQUE, N.M. — An Albuquerque, New Mexico, man is facing charges after police say he drove a stolen electric shopping cart to meet with his probation officer.
KOAT-TV reports court papers say 18-year-old Michael Johnson rode the electric shopping cart this week to make his scheduled visit. When the probation officer asked Johnson where he got the cart, court documents say Johnson admitted taking it from an Albuquerque Walmart.
Johnson was arrested and charged with larceny and receiving stolen property. He also violated his probation when he was arrested and was ordered held on a $500 bond.
Albuquerque police spokesman Tanner Tixier says the cart is worth more than $1,800.
It was not known if Johnson had an attorney.