Students gather at UNLV to watch presidential debate
September 26, 2016 - 10:40 pm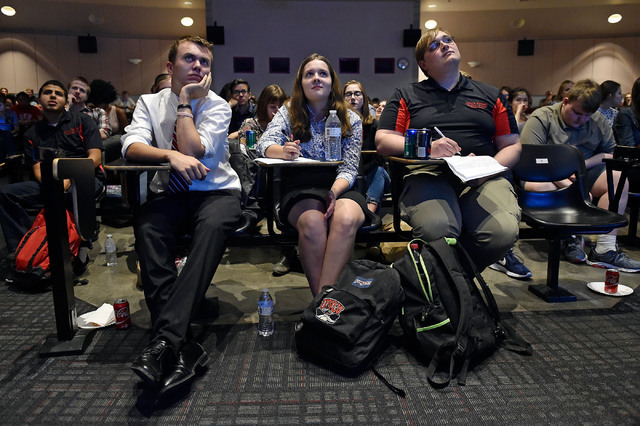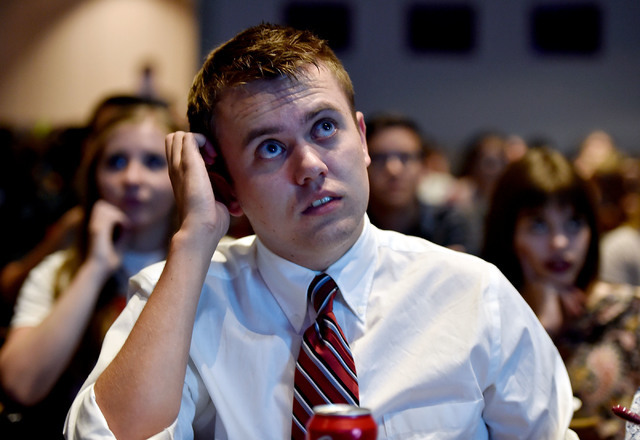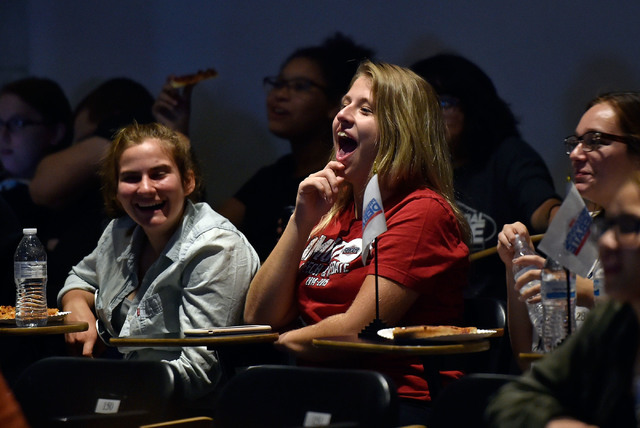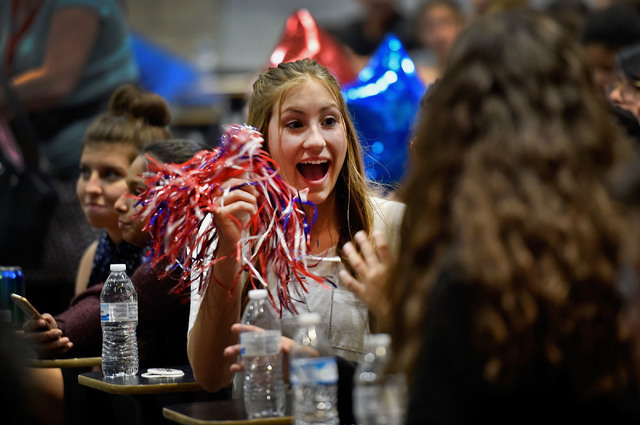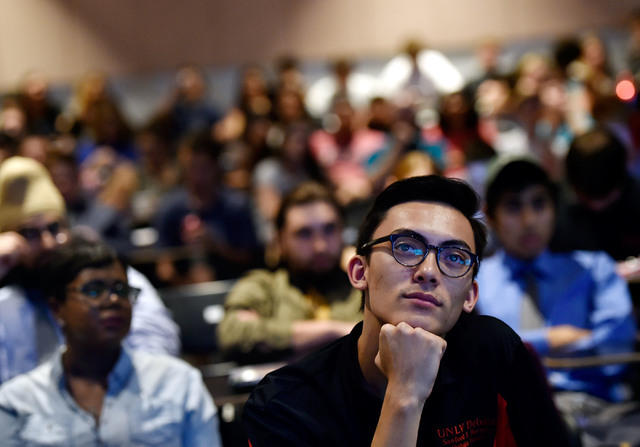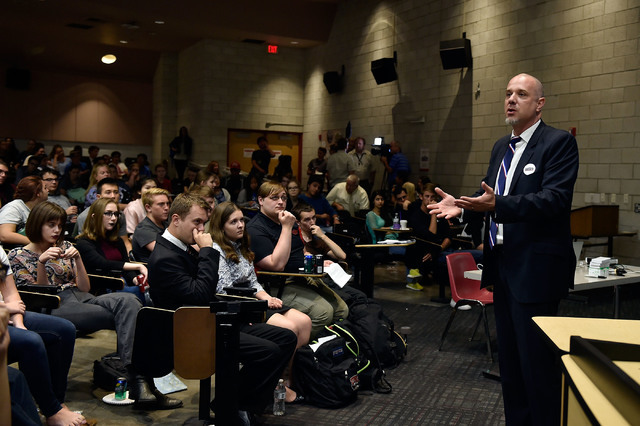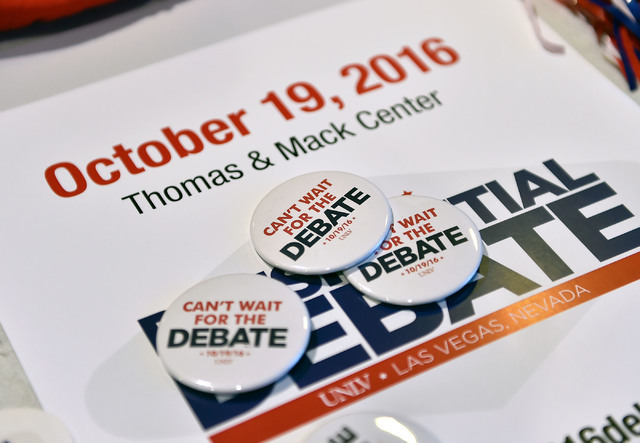 For UNLV Honors College freshman and debate forum member Ember Smith, the 2016 presidential election represents her first dive into the political sphere.
Smith, an 18-year-old from Henderson, joined about 250 others from local high school and middle school debate teams and her university teammates on Monday to watch the first of three debates between presidential candidates Hillary Clinton and Donald Trump from inside a UNLV lecture hall.
Smith said she got exposed to debate as an eighth-grader but didn't really get into the political side until the current election.
"It's necessary for us to be involved politically," Smith said. "I'm actually aware for the first time."
Smith called much of the rhetoric from the candidates this cycle — especially Trump's intent to build a wall between the U.S. and Mexico — "outlandish." She said she expects that to continue in coming elections.
"This is now the norm," Smith said. "People who are supposed to be representing an entire nation are saying things that are entirely unconventional and can be sometimes offensive."
Smith said she was expecting plenty of humor in the debate. And after 90 minutes of back and forth between Clinton and Trump, she said she got exactly that.
"I think there was certainly an entertainment factor," she said. "But I'd much rather watch an education debate."
Jacob Thompson, director of the UNLV debate forum, said the debate was a great way for young minds to grasp the democratic process. He added that he was impressed at the number of students who showed up on a Monday night.
After the debate, students peppered Thompson with questions ranging from the impact of fact checkers on politics to how gender factored into the debate.
As a debate coach himself, he couldn't have been prouder.
"They're becoming critical consumers of information before our very eyes," he said of the students.
Contact Colton Lochhead at clochhead@reviewjournal.com or 702-383-4638. Follow @ColtonLochhead on Twitter.